Fourth dose of mRNA-based vaccine may be warranted in some kidney transplant recipients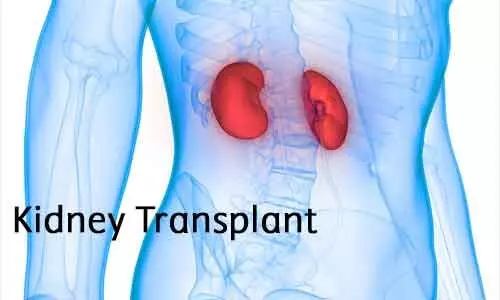 Kidney transplant recipients receiving immunosuppressive drugs have impaired immune responses to messenger RNA (mRNA) COVID-19 vaccines . Consequently, despite standard vaccination with mRNA vaccines, many of these patients remain at high risk for severe disease during the ongoing pandemic. The U.S. Food and Drug Administration has authorized immunocompromised people to receive a third dose of mRNA vaccine after the standard 2-dose regimen to further boost protection, and French health authorities approved a third dose on 11 April 2021.
Subsequent studies found that approximately 50% of patients who did not respond after a second dose seroconverted after a third dose, which produced an overall seroconversion rate of about 65% .
A case series published in Annals of Internal Medicine finds that a fourth dose of an mRNA-based vaccine produces a satisfactory antibody response in some kidney transplant recipients who did not respond adequately after 3 previous doses. These findings support the use of a fourth vaccine dose for such patients.

Researchers from University Hospital of Strasbourg studied 92 kidney transplant recipients at 3 independent French university hospitals to investigate whether a fourth dose of an mRNA-based anti–SARS-CoV-2 vaccine would increase antispike IgG titers in kidney transplant recipients who showed a weak serologic response after 3 doses. The patients, who had antispike IgG titers less than 143 BAU/mL 1 month after a third dose of vaccine were given a fourth dose of mRNA vaccine and then measurement of antispike IgG titers were taken 2 to 6 weeks later. The researchers found no safety concerns with the fourth dose and noted that after a median of 29 days, median antispike IgG levels increased significantly, suggesting that a fourth dose of vaccine may be warranted in these patients.
We recognize that an increase in antispike IgG titers does not invariably provide protection from infection and disease, which is why we encourage longitudinal studies with a sufficient duration of follow-up to evaluate the risk for COVID-19 in patients like these after additional vaccine doses, say authors.