High-sensitivity Troponin assays Raise False Alarm In Kidney Impaired Patients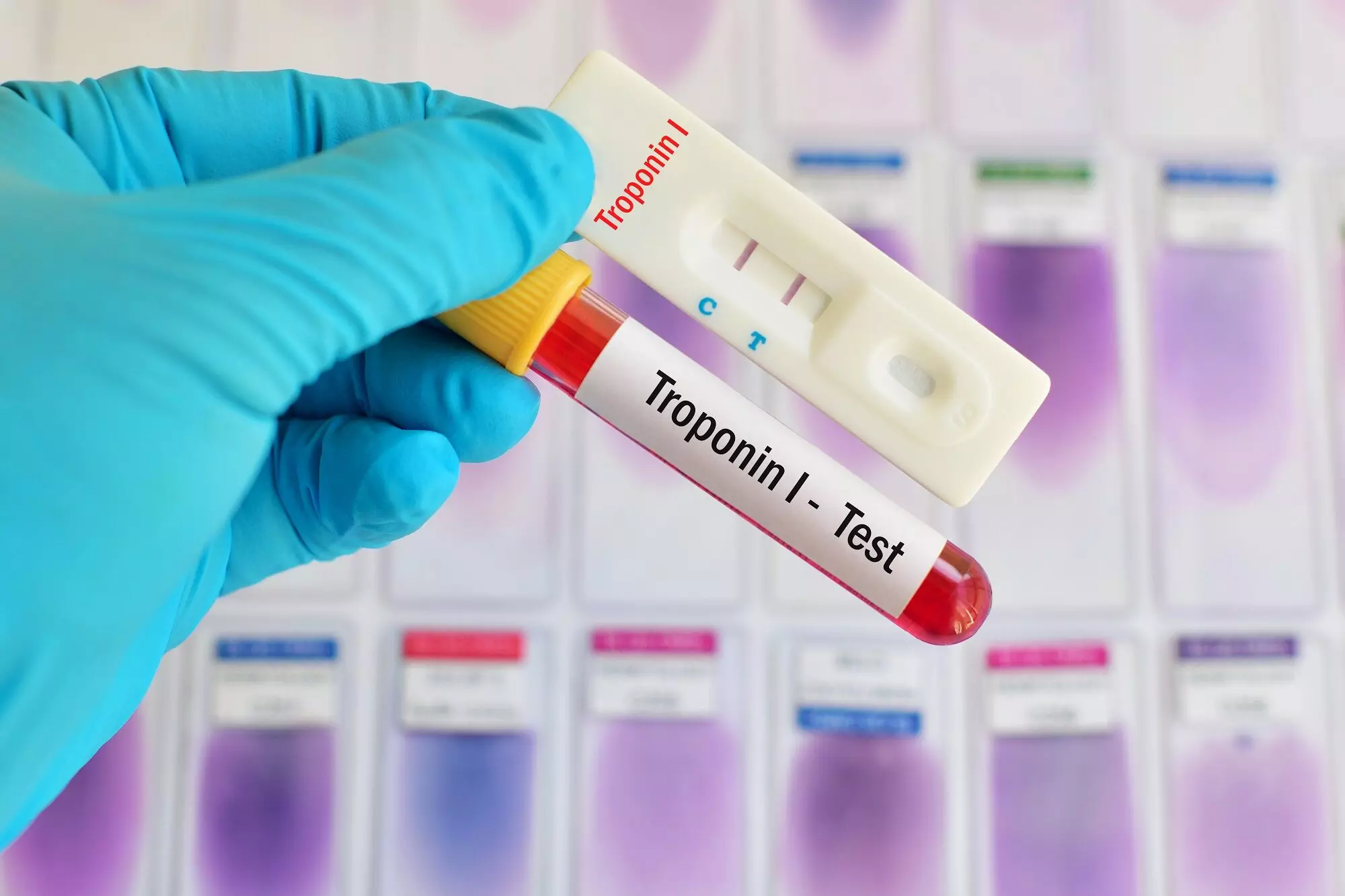 Since 2000, cardiac troponin (cTn) is the preferred biomarker for diagnosis and rule out of acute myocardial infarction (AMI) in patients with healthy kidney function. However, a recent study suggests that High-sensitivity cardiac troponin I (hs-cTnI) assays flagged sixfold more patients as kidney function declined from an eGFR of at least 90 to less than 30 mL/min/1.73 m2 with the proportion attributable to type 1 myocardial infarction halved. The authors noted that the use of hs-cTnl did not improve outcomes in patients with elevated levels whether they had kidney impairment or not. The study findings were published in the JAMA Internal Medicine on June 07, 2021.

Long term elevation of troponin levels are common in patients with kidney impairment and, thus, the interpretation can be more challenging. As such, the effect of implementing hs-cTn testing on the diagnosis and outcomes of patients with kidney impairment is uncertain. Therefore, researchers of the University of Edinburgh, Scotland, conducted a study to evaluate the use of a hs-cTnI assay in consecutive patients with suspected acute coronary syndrome across 10 hospitals.
In this stepped-wedge, cluster-randomized, prespecified secondary analysis, the researchers included a total of 10 111 patients, of whom 4220 (42%) had kidney impairment. The major outcome of subsequent type 1 or 4b myocardial infarction following the index presentation or cardiovascular death within 1 year was compared before and after implementation of the hs-cTnI assay in all patients with elevated hs-cTnI concentrations. In the subgroup of patients reclassified by hs-cTnI testing with normal contemporary troponin concentrations, as stratified by eGFR (<60/≥60 mL/min/1.73 m2) using adjusted Cox models.
Key findings of the study were:
Following the use of hs-cTnI testing, the researchers noted that the proportion of patients with an elevated troponin increased from 37% to 47% and from 13% to 16% in those with and without kidney impairment.
They also noted that the proportion with acute type 1 myocardial infarction (MI) dropped precipitously across that same range of renal function, from 74% to 35%. However, they observed that the increase in identification did not correlate with better outcomes.
They found that the rate of subsequent type 1 or 4b myocardial infarction or cardiovascular death at 1 year in all patients with an elevated hs-cTnI concentration was similar before and after use in those with (25% vs 24%; adjusted hazard ratio [aHR], 1.00) and without kidney impairment (13% vs 11%; aHR, 0.89).
They also found that the primary outcome remained unchanged in the subgroup of reclassified patients in those with (18% vs 15%; aHR, 1.04) and without kidney impairment (12% vs 11%; aHR, 1.17).
The researchers noted that the reason for this is complex and wrote, "Two-thirds of patients with kidney impairment and elevated hs-cTnI concentrations had a diagnosis other than type 1 myocardial infarction. In the absence of evidence from randomized trials, there is little guidance to inform clinical decisions for this heterogeneous group."
They concluded, "Following the use of hs-cTnI testing in clinical practice, 1 in 2 patients with kidney impairment had an elevated troponin concentration, but these were less likely due to myocardial infarction, and outcomes did not improve."
For further information:
https://jamanetwork.com/journals/jamainternalmedicine/fullarticle/2780749
Article Source :
JAMA Internal Medicine