In CKD patients, Haemoglobin above 12 gm % linked to better survival, slow progression of disease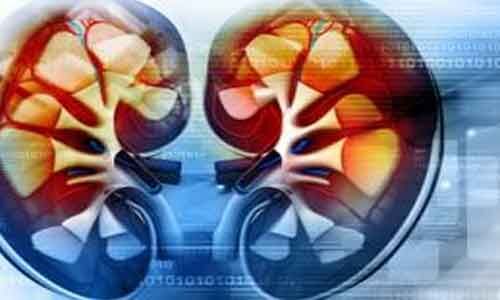 Anaemia is a common complication of chronic kidney disease (CKD). Its prevalence increases as the disease progress and the associated symptoms include fatigue and weakness. Conflicting findings and knowledge gaps exist regarding links between anaemia, physical activity, health-related quality of life (HRQOL), chronic kidney disease (CKD) progression, and mortality in moderate-to-advanced CKD.
Researchers have found that Hemoglobin (Hb) levels exceeding 12 g/dL are associated with the best health-related quality of life scores and outcomes in patients with nondialysis chronic kidney disease (ND-CKD). The study has been published in the Journal of Renal Nutrition.

In the study, the data collected from 2,121 ND-CKD stage 3-5 patients, aged ≥18 years was analyzed the researchers asked patients with stage 3 to 5 CKD (mean age 68 years; 48% female) from CKDopps clinics in the United States and Brazil to complete the Kidney Disease Quality of Life Instrument (KDQOL-36) and Rapid Assessment of Physical Activity survey.
The researchers found that the severely anaemic patients with Hb levels less than 10 g/dL had the worst health-related quality of life (HRQoL) scores, but even moderately anaemic patients with Hb 10 to 12 g/dL had subpar scores compared with mildly or non-anaemic patients (Hb exceeding 12 g/dL). Patients with Hb exceeding 10.5 g/dL were more likely to report high levels of physical activity. Being physically inactive was associated with a 62% increased risk for death and 17% increased risk of CKD progression compared with being highly active. The investigators adjusted progression and mortality results for a range of factors including age, sex, black race, country, smoking status, eGFR, body mass index, serum albumin, macroalbuminuria, diabetes, lung disease, congestive heart failure, and comorbidity score.
The researchers concluded that this multicenter international study provides real-world observational evidence for greater HRQOL, physical activity, lower CKD progression, and greater survival in ND-CKD patients with Hgb levels >12 g/dL, exceeding current treatment guideline recommendations. These findings help inform future studies aimed at understanding the impact of new anaemia therapies and physical activity regimens on improving particular dimensions of ND-CKD patient well-being and clinical outcomes.
For further reference log on to:
Hoshino J, Muenz D, Zee J, et al. Associations of haemoglobin levels with health-related quality of life, physical activity, and clinical outcomes in persons with stage 3-5 nondialysis CKD [published online January 21, 2020]. J Renal Nutr. DOI: 10.1053/j.jrn.2019.11.00
Source : Journal of Renal Nutrition