Patiromer Improves Potassium Levels in CKD patients with HFrEF: DIAMOND Trial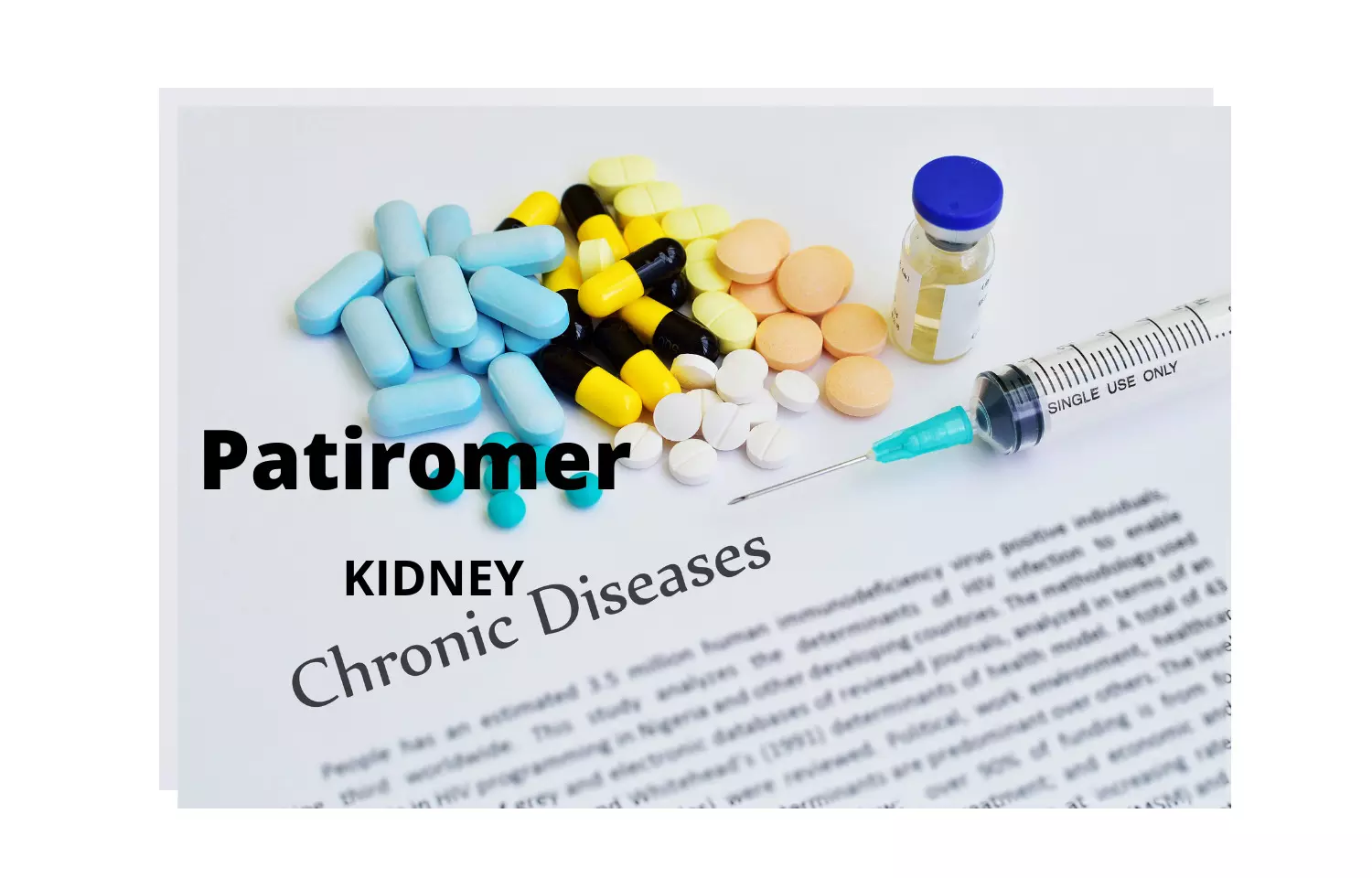 Renin-angiotensin-aldosterone system inhibitors (RAASi) are the cornerstone of treatment for both heart failure with reduced ejection fraction (HFrEF) and chronic kidney disease (CKD).
In a recent study, researchers reported that a novel potassium-binding agent patiromer (Veltassa) improved serum potassium levels in patients with heart failure regardless of chronic kidney disease (CKD) stage. The study findings were presented at the National Kidney Foundation Spring Clinical Meetings and it was also previously presented at the annual scientific session of the American College of Cardiology on April 03, 2022.

RAASi has multiple beneficial effects, but they increase the risk of hyperkalaemia, which is more pronounced in patients with heart failure, who tend to be older and have CKD and diabetes mellitus. This often contributes to the suboptimal prescription of RAASi therapy. Also, a gap remains between guideline recommendations and real-world practice, where management of HF with optimal use and dose of RAASi is hindered by hyperkalaemia. Therefore, Dr Matthew R Weir and his team hypothesized that treatment with patiromer, a novel potassium binder, will result in lowering of serum potassium (sK+) levels, which in turn will facilitate guideline-directed medical therapy in patients with comorbid HFrEF and CKD.
In this DIAMOND trial, the researchers initially screened 1,642 patients with HFrEF and either a history of hyperkalemia or current hyperkalemia related to RAASi use at 389 medical centres in 21 countries. For the first part of the study, 1,195 patients entered a run-in phase for optimization of RAASi therapy and patiromer treatment for up to 12 weeks. Of those, 1,038 patients completed the run-in phase and 878 patients who had achieved optimized RAASi therapy were randomized to continue taking patiromer or switch to a placebo (patiromer withdrawal). The major outcome assessed was the mean difference in sK+ from baseline for the duration of the trial. They further assessed five secondary endpoints in hierarchical sequence: hyperkalemia (sK+ >5.5 mEq/L) events and durable enablement of MRA at the target dose.
Key findings of the study:
Upon 27 weeks of follow-up, the researchers observed that many of the treating clinicians lowered the RAASi dosage for patients in the placebo arm based on the K+ levels over time.
However, they found that the patients who continued taking patiromer had lower K+ levels when compared to those taking a placebo, even though they were receiving more and higher doses of RAASi medications.
They further noted that the patients in the patiromer group also had a 35% relative risk reduction in the total number of hyperkalemia events.
"On the basis of these results, unless accessibility or affordability of medications is an issue, there's no good reason not to use potassium binders to optimize heart failure medical therapy," said Javed Butler, MD, MPH, MBA, FACC, the study's lead author. "For cases where hyperkalemia is the dominant reason for not giving guideline-directed RAASi therapy, I think what we are achieving with patiromer is an enablement strategy to allow patients to get appropriate RAASi therapy while simultaneously lowering the risk of hyperkalemia."
For further information:
Source 1: Weir MR, et al "Patiromer for the management of hyperkalemia in heart failure patients with reduced ejection fraction receiving renin-angiotensin-aldosterone system inhibitors: results from a prespecified chronic kidney disease subgroup analysis: the DIAMOND trial" NKF 2022; Poster #374.
Source 2: Javed Butle et al. Patiromer for the Management of Hyperkalemia in Subjects Receiving RAASi for HFrEF - DIAMOND; The American College of Cardiology Annual Scientific Session (ACC 2022), Washington, DC, April 3, 2022.
Keywords:
ACC22, ACC Annual Scientific Session, Adrenergic beta-Antagonists, Angiotensin Receptor Antagonists, Angiotensin-Converting Enzyme Inhibitors, Heart Failure, Hyperkalemia, Mineralocorticoid Receptor Antagonists, Neprilysin, Potassium, Receptors, Angiotensin, Renin-Angiotensin System, Secondary Prevention, Stroke Volume, Ventricular Function, National Kidney Foundation Spring Clinical Meetings, Patiromer, Veltassa, DIAMOND Trial.
Article Source :
National Kidney Foundation Spring Clinical Meetings Medical Dialogues Bureau consists of a team of passionate medical/scientific writers, led by doctors and healthcare researchers.  Our team efforts to bring you updated and timely news about the important happenings of the medical and healthcare sector. Our editorial team can be reached at editorial@medicaldialogues.in.