Vibegron has Promising Effect in Patients With Overactive Bladder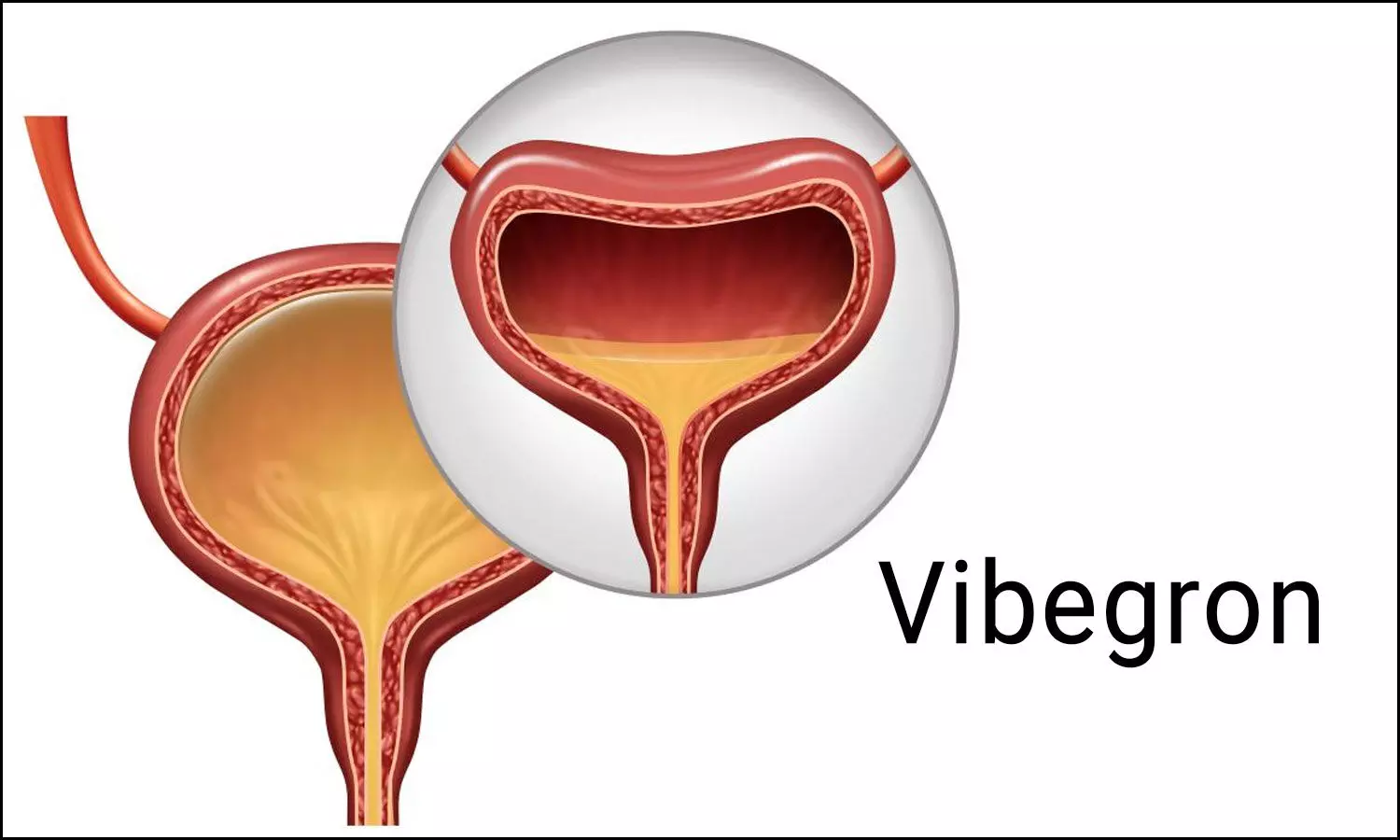 Anticholinergic agents have been a mainstay of treatment for Overactive Bladder (OAB) but, their use is associated with adverse effects, particularly dry mouth and constipation, which contribute to low rates of adherence. In a recent study, researchers have reported that vibegron represents an appealing long-term treatment option for patients with OAB. The research has been published in The Journal of Urology on May 01, 2021.
American Urological Association guidelines for the diagnosis and treatment of nonneurogenic OAB recommend b3-adrenergic receptor agonists as a pharmacological treatment option for OAB in combination with behavioral therapy or following behavioral therapy.

Vibegron is a novel, potent, highly selective b3-adrenergic receptor agonist with a long half-life (25‒38 hours). Previous studies suggest that vibegron have a significant effect in OAB outcome than placebo. Therefore, David Staskin and his team conducted an extended phase 3 study to evaluate the long-term safety, tolerability and efficacy of vibegron in adults with overactive bladder.
The EMPOWUR study was a phase 3, international, 12-week study of adults with wet (incontinence) or dry OAB. The researchers included a total of 506 patient, among which 430 (85%) completed the study. Patients who completed 12 weeks of once-daily vibegron 75 mg or tolterodine 4 mg extended-release in EMPOWUR continued double-blind treatment and, patients who completed 12 weeks of placebo were randomly assigned 1:1 to receive double-blind vibegron or tolterodine.
The major outcome assessed was safety, measured by incidence of adverse events. The researchers also assessed change from baseline at week 52 in the average daily number of micturition and urgency episodes (all patients) and, urge and total urinary incontinence episodes (patients with overactive bladder wet) based on 7-day diary data.
Key findings of the study were:
Among 430 patients, 12 patients (2.4%) discontinued due to adverse events.
The common adverse events reported with vibegron/tolterodine (>5% in either group) were hypertension (8.8%/8.6%), urinary tract infection (6.6%/7.3%), headache (5.5%/3.9%), nasopharyngitis (4.8%/5.2%) and dry mouth (1.8%/5.2%).
Upon analysis, they found that vibegron significantly improved rates of urge urinary incontinence and total incontinence from baseline to week 52.
They noted that among patients with overactive bladder-wet, 61.0% receiving vibegron experienced ≥75% reduction in urge urinary incontinence episodes after 52 weeks of treatment vs 54.4% with tolterodine, while 40.8% vs 34.2% experienced a 100% reduction.
The authors concluded, "Vibegron demonstrated favorable long-term safety, tolerability and efficacy in patients with overactive bladder, consistent with results of the 12-week study."
For further information:
Article Source :
The Journal of Urology