Rare case of tubercular meningitis presenting as third nerve palsy- A report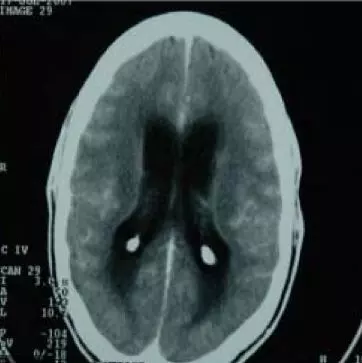 A recent case of isolated unilateral third cranial nerve palsy, finally diagnosed as TB meningitis has been highlighted by a team of doctors under Dr. Akhilesh Kumar Singh, from the Sarojini Naidu Medical College, Agra and published in The Journal Of Association Of Physicians In India.

Tuberculous meningitis is a feared manifestation of tuberculous infection, because it is often difficult to diagnosis, requires a long course of therapy, and is associated with significant morbidity and mortality. Its most common signs and symptoms include fever, headache, changes in mentation, and meningismus in most patients.
Ophthalmic pathologies have also been reported, and its complications include; conjunctivitis, third or sixth nerve palsies, choroidal tuberculoma, homonymous hemianopia, and nystagmus.3 Involvement of the oculomotor nerve can occur due to basal meningitis due to the long course of this nerve in the base of brain, due to vasculitis in the arteries supplying the midbrain region, or due to a tuberculoma situated in the midbrain region.
Though generally, tubercular meningoencephalitis stage 3 is associated with neuro-ophthalmic features, an isolated oculomotor nerve palsy as an initial presentation of TB meningitis is quite rare.
The team reported a 20 year old female came to hospital with gradual onset progressive drooping of eyelid of the left eye for last 20 days . She also complained of binocular diplopia. She observed that diplopia increased on right gaze. She did not have headache, fever, nausea, vomiting, seizure, altered sensorium and orbital pain. She denied any prior illness like diabetes mellitus, hypertension and thyroid disease. Her vitals were normal.
On examination, revealed presence of isolated left third nerve palsy (ptosis, pupillary dilatation, absence of light reflex, loss of extra ocular movements attributed to third cranial nerve.
MRI brain revealed slight ventriculomegaly. Lumbar puncture was performed because of presence of this slight ventriculomegaly. Examination of cerebrospinal fluid (CSF) showed cell count of 104/mm3 (lymphocytes 78%, neutrophils 18%, monocytes 4%), protein 115 mg/dl and sugar level of 30 mg/dl. Polymerase chain reaction for tuberculosis came to be positive.
Based on the above mentioned CSF findings, patient was put on anti tubercular therapy (rifampicin, isoniazid, ethambutol and pyrazinamide) in appropriate doses. After two weeks of therapy ptosis improved.
For the full article follow the link: https://www.japi.org/x264b494/isolated-oculomotor-nerve-palsy-ndash-a-rare-initial-manifestation-of-tuberculous-meningitis
Source : The Journal Of Association Of Physicians In India