Rarest of rare case: Asymptomatic Dandy Walker syndrome diagnosed in adult with stroke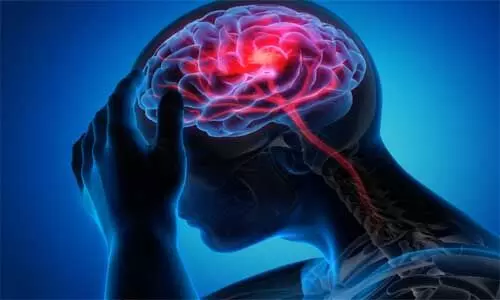 In a very rare presentation, a team of physicians have recently reported a case of asymptomatic Dandy Walker syndrome in a 66 year male patient , who came with ischemic stroke and had not shown any cerebellar and hydrocephalus signs .The unique report has been published in Journal Of The Association Of Physicians Of India.

Dandy-Walker syndrome (DWS) is a rare autosomal dominant condition involving posterior fossa malformation, characterized by aplasia or hypoplasia of the cerebellar vermis, presence of a membranous cyst of the fourth ventricle; and commonly hydrocephalus. It is usually observed during the prenatal period or early infancy and very rarely in adults.
The team reported a 66 year male patient who presented in emergency department in December 2014 with complains of sudden onset weakness of right side of body and slurring of speech.Patient was a known case of systemic hypertension since 1 year taking regular medication and chronic alcoholic since 30 year but he had stopped alcohol consumption since last 4 years. He had normal developmental history.
Motor examination revealed weakness on right side of face (UMN Type), upper limb and lower limb (Grade 2/5). Increased tone and hyperreflexia present in right upper limb and lower limb. Babinski sign (Plantar reflex) was positive on right side. Sensory system and other cranial nerves examination was unremarkable. CT SCAN suggested:
Diffuse white matter hypodensity in bilateral fronto-occipital projections, periventricular deep white matter, corona radiata, centrum semiovale, suggestive of acute infarct and mild age related cerebral and cerebellar atrophy.
Mildly dilated both lateral ventricle, 3rd and 4th ventricle suggestive of communicating hydrocephalus.
Giant cistern magna appears to be communicating with IVventricle giving "Key hole appearance."
MRI BRAIN was done to confirm above incidental finding and Dandy Walker variant was confirmed.
Patient was treated with antiplatelet and antihypertensive agents and supportive management including physiotherapy and patient improved and subsequently discharged after 12 days of hospitalisation.
"Adult presentation of the Dandy-Walker syndrome is extremely rare.3,4 The extensive search of literature revealed only few case reports where patient never developed evidence of cerebellar involvement till adulthood and Dandy-Walker syndrome was an incidental finding when being investigated for other disability."the team concluded.
For full article follow the link: https://www.japi.org/x28484a4/incidental-presentation-of-dandy-walker-variant-in-66-year-male-patient
Primary source: Journal Of The Association Of Physicians Of India
Source : Journal Of The Association Of Physicians Of India