Young MS patients on Dimethyl Fumarate develop Aggressive Herpes Zoster: Case Study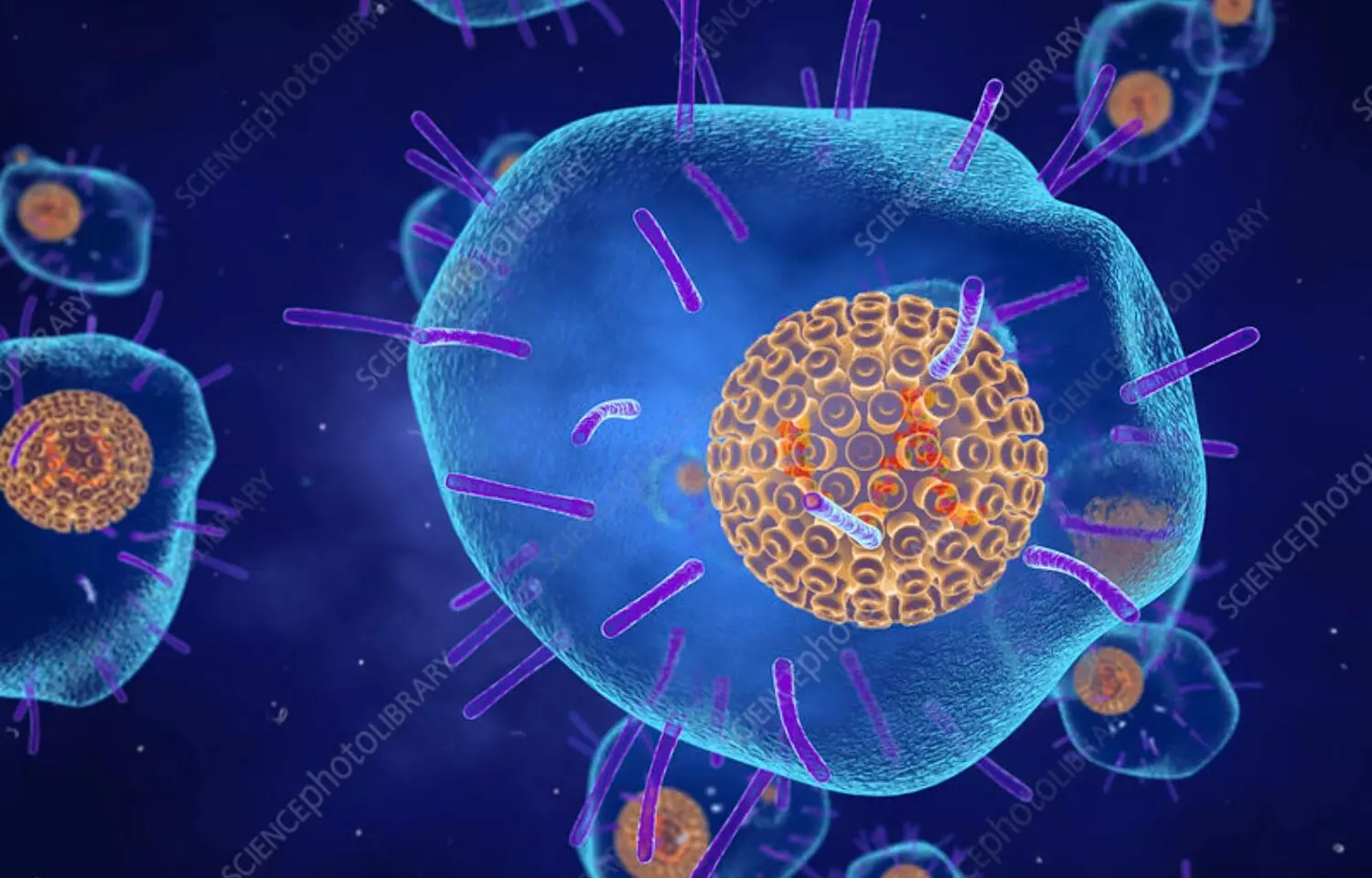 Researchers have reported first young, not immunodeficient patients with normal Absolute Lymphocytic count to manifest severe Herpes zoster while on Dimethyl Fumarate, without any new CNS-clinical signs to warrant CSF examination.
There is a need for lymphocyte subset analysis to monitor the safety of young patients under Dimethyl Fumarate for Aggressive Herpes Zoster, according to a case study published in the Neurology journal.
Herpes zoster infection, commonly called shingles, is a viral infection caused due to the reactivation of the varicella-zoster virus. The varicella-zoster virus is also referred to as herpes zoster and is a member of the human herpesvirus family. Recent studies have suggested that a decrease in T-cells do not increase vulnerability for serious infections, hence lymphocyte subset analysis is not required for safety vigilance of patients under Dimethyl Fumarate therapy.

A study was conducted by Anagnostouli M, to demonstrate the importance of T-cell immunophenotyping in Herpes Zoster infection in young patients.

The researchers conducted a case study on two 2 young patients with relapsing-remitting multiple sclerosis, under Dimethyl Fumarate therapy. Both the patients were tested negative for HIV and SARS-CoV-2. They both had developed severe herpes zoster (HZ) infection with normal ALC but low CD8+ and high CD56bright natural killer (NK) cells.
The researchers found that in both the patients, extensive Herpes zoster infection was indicated based on the study of their T-cell immunophenotyping at the onset and low CD8+ T cells and increased CD56bright NK cells, after.

The researchers linked this high number of CD56bright NK cells noted in both the patients at the onset of skin rash to the aggressive lesions unusual for young non-immunosuppressed patients, requiring 6 weeks of antiviral therapy before resolution of skin lesions began.
Thus, the researchers concluded that the T-cell subset monitoring may still be significant during Dimethyl Fumarate therapy and that the combination of low CD8/high NK requires more scrutiny.
Although rare, the cases raise the question of pharmacovigilance and consideration for VZV vaccination in certain DMF-receiving patients.
Reference:
Aggressive Herpes Zoster in Young Patients with Multiple Sclerosis Under Dimethyl Fumarate: Significance of CD8+ and Natural Killer Cells by Anagnostouli M published in the Neurology journal.
Source : Neurology journal