FDA Approves atogepant for Preventive Treatment of Migraine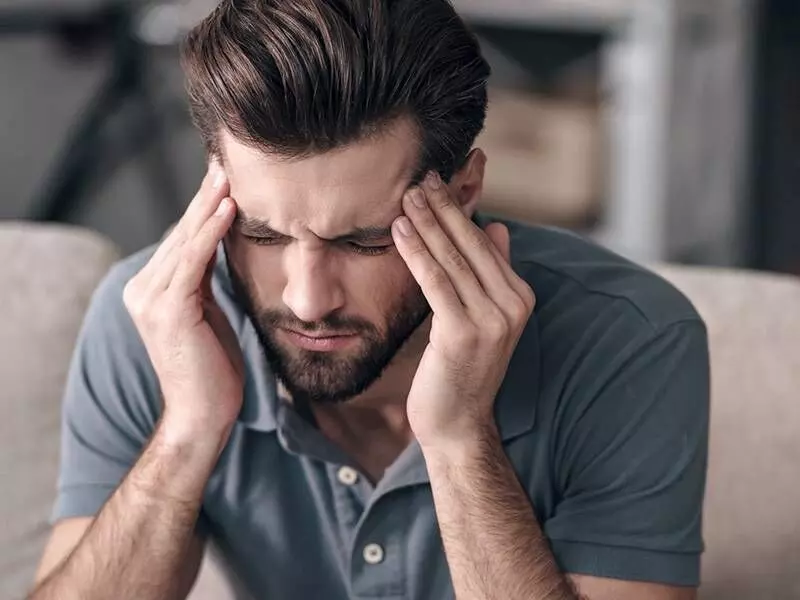 NORTH CHICAGO, Ill. - The U.S. Food and Drug Administration has approved atogepant for the preventive treatment of episodic migraine in adults.
Atogepant is the first and only oral calcitonin gene-related peptide (CGRP) receptor antagonist (gepant) specifically developed for the preventive treatment of migraine.
"Millions of people living with migraine often lose days of productivity each month because attacks can be debilitating. QULIPTA can help by reducing monthly migraine days with a once-daily, oral dose that works quickly and continuously," said Michael Severino, M.D., vice chairman and president, AbbVie. "We are proud that AbbVie is now the only pharmaceutical company to offer three products across the full spectrum of migraine treatment, which include preventive therapies for chronic and episodic migraine and an acute treatment for migraine attacks."
The approval is supported by data from a robust clinical program evaluating the efficacy, safety and tolerability of QULIPTA in nearly 2,000 patients who experienced 4 to 14 migraine days per month, including the pivotal Phase 3 ADVANCE study — which was published in The New England Journal of Medicine — the pivotal Phase 2b/3 study, and the Phase 3 long-term safety study.1,2
"When I have a migraine attack, my 5-year-old daughter doesn't understand why I can't take her to a birthday party or to the park. It's heartbreaking when I have to tell her I need to be away from her because my eyes feel like they're going to explode out of my head," said Kelsi Owens, an ADVANCE trial participant who has lived with migraine for nearly three decades. "During the trial while taking QULIPTA, I had many fewer migraine days. For the first time ever, I don't have difficulty doing my daily activities and I don't have to worry as much that a migraine attack will cause me to miss important events with family and friends."
Migraine is a complex disease with recurrent attacks that are often incapacitating and characterized by severe, throbbing headache pain as well as compounding associated symptoms like extreme sensitivity to light, sound or nausea.4 It is highly prevalent, affecting more than 1 billion people worldwide, including 39 million people in the U.S. alone,5 and is the highest cause of disability worldwide for people under 50 years of age.
"This approval reflects a broader shift in the treatment and management paradigm for the migraine community. QULIPTA provides a simple oral treatment option specifically developed to prevent migraine attacks and target CGRP, which is believed to be crucially involved in migraine in many patients," said Peter J. Goadsby, M.D., Ph.D., D.Sc., neurologist and professor at University of California, Los Angeles, and King's College, London, who earned the prestigious Brain Prize in 2021 for his revolutionary research about CGRP's role in migraine attacks and co-authored the ADVANCE study.
"I'm particularly encouraged by the convenience of the oral daily use of QULIPTA, its rapid onset of significant efficacy, and its safety and tolerability as well as its high patient response rates. This is a milestone in preventive migraine treatment that I hope will help many patients for years to come," Goadsby said.
Highlights from the clinical program supporting the approval and additional data analysis include:
In the pivotal Phase 3, multicenter, randomized, double-blind, placebo-controlled, parallel-group ADVANCE trial, the primary endpoint was change from baseline in mean monthly migraine days across the 12-week treatment period. All QULIPTA dose groups met the primary endpoint and demonstrated statistically significant reductions in mean monthly migraine days compared to placebo. Patients treated with 60 mg of QULIPTA across 12 weeks experienced a 4.2-day reduction from baseline of 7.8.1
A key secondary endpoint in the ADVANCE trial measured the proportion of patients that achieved a ≥50% reduction in monthly migraine days across the 12-week treatment period. The trial demonstrated that 56%/59%/61% of patients in the 10 mg/30 mg/60 mg QULIPTA arms, respectively, achieved a 50-100% reduction, compared to 29% of patients in the placebo arm (all dose groups vs. placebo, p<.001).1
All doses were well tolerated in the ADVANCE trial and pivotal Phase 2b/3 clinical trial evaluating the efficacy, safety and tolerability of orally administered QULIPTA. Adverse reactions in both studies (incidence at least 2% and greater than placebo) included nausea (5-9% across all doses versus 3% for placebo), constipation (6% across all doses versus 1% for placebo), fatigue/somnolence (4-6% across all doses versus 3% for placebo) and decreased appetite (1-2% across all doses versus <1% for placebo). The adverse reactions that most commonly led to discontinuation were constipation (0.5%), nausea (0.5%) and fatigue/somnolence (0.5%).1
The pivotal Phase 2b/3 trial demonstrated that all active treatment arms met the primary efficacy endpoint of change from baseline in mean monthly migraine days with significantly greater reductions in mean monthly migraine days across the 12-week treatment period for all three QULIPTA treatment groups compared with placebo. All three QULIPTA treatment groups also met the secondary efficacy endpoint of change from baseline in mean monthly headache days.1