FDA approves wearable device for Treatment of acute Israelne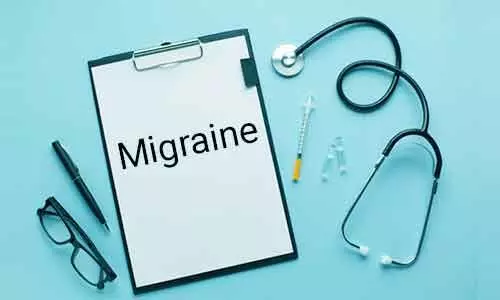 Israel: Food and Drug Administration (FDA) has cleared Relivion® system, the first non-invasive multi-channel brain neuromodulation system for at home treatment of acute migraine.
"The FDA clearance of the Relivion® non-invasive device is an important event for those suffering from migraines, as it is the only neuromodulation technology thus far that has demonstrated statistically significant efficacy in providing complete freedom of migraine symptoms within 2 hours after treatment, in a sham-controlled clinical trial," said Stewart J. Tepper, MD, Professor of Neurology at the Geisel School of Medicine at Dartmouth, who was the principal investigator on the pivotal international trial. "Patients will now have access to a highly effective, easy-to-use, non-invasive, and drug free therapeutic option that will help them regain control of their lives."
Relivion®, which is worn as a headset, offers precise, personalized care to patients by delivering unparalleled stimulation to six branches of the occipital and trigeminal nerves via three adaptive output channels. This allows for the release of neurotransmitters in the brainstem and modulation of brain networks associated with control of pain.
The FDA marketing clearance is based on the results of a multi-center, prospective, randomized, double-blind, placebo-controlled clinical study. Forty-six percent (46%) of the patients in the active group reached complete pain freedom compared to only 11.8% of patients in the control group. Seventy five percent (75%) of patients in the active group reached complete freedom of "Most Bothersome Symptom" (MBS, which is defined as either phonophobia, photophobia, or nausea), within 2 hours following treatment, compared to 46.7% in the control group. Complete freedom of migraine symptoms (freedom from pain as well as freedom from MBS) at 2 hours after treatment was significantly higher in the active group than in the control group (47.2% ver. 11.1%).
Pain relief was also significantly higher in the active group than in the control group at 2 hours after treatment (60% vs. 37%). No serious adverse events were reported. Patients started using either the Relivion® or a "placebo" device with lower treatment intensity, at the onset of their migraine episode for up to one hour. Patients were able to treat several migraine episodes during the course of the trial. The study, RIME, was conducted at leading clinical centers in the US and Israel and evaluated the safety and efficacy of the device with 131 patients who met the International Classification of Headache Disorders (ICHD-3) criteria of migraine with or without aura.
"This is a major milestone both for Neurolief and the migraine community. Relivion® offers a new paradigm for doctors treating migraine patients, reducing the dependence on pharmaceutical products and invasive procedures while keeping doctors informed of the patient's progress," said Chris Richardson, Neurolief's Chairman. "It also demonstrates our commitment to becoming the leader in neuromodulation therapy, and allows a springboard to advance this technology in the future for other neurological and neuropsychiatric disorders."
Relivion® previously received CE Mark certification, which indicates it conforms with health, safety, and environmental protection standards for products sold in Europe, as a treatment device for migraine, and is in preparation for the market launch. Last year, Relivion®DP for the treatment of major depressive disorder received Breakthrough Device designation from the FDA. Neurolief plans to file the application for major depressive disorder by 2022. Other neurological and neuropsychiatric indications, including ADHD and insomnia, are also being explored.
Source : Neurolief