Heavy drinking linked to increased number of migraine attacks next day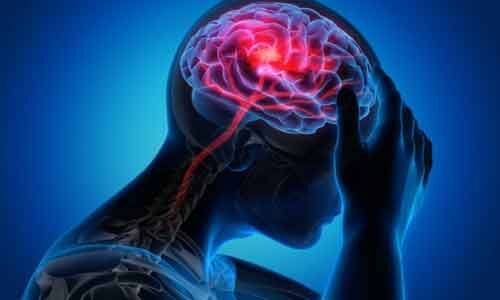 Although patients with episodic migraine report an increase in migraines after consumption of alcohol, studies on the subject have yielded mixed results.
Researchers have found in a multicenter prospective cohort study that having 1-2 alcoholic beverages does not increase the risk for migraine among people with a history of the headaches, but having 5 or more drinks is associated with a 13% increase in migraines the following day. Therefore moderation is the key with alcohol and migraine headaches. The study has been published in the Annals of Medicine.
The researchers conducted the study to determine whether alcohol intake is associated with occurrence of headaches on the following day.
In this prospective cohort study,98 people with a history of migraines for ≥3 years were included.The adults with episodic migraine completed electronic diaries every morning and evening for at least six weeks in March 2016-October 2017. Every day, participants reported alcohol intake, lifestyle factors, and details about each headache. The investigators constructed within-person fixed-effect models adjusted for time-varying factors to calculate odds ratios for the association between 1,2,3,4, or 5+ servings of alcohol and headache the following day. The adjusted risk of headache the following day for each level of intake was also calculated.
It was found that smong 98 participants who reported 825 headaches over 4,467 days, there was a statistically significant linear association (p-trend = 0.03) between alcohol and headache the following day. Researchers noted that compared to no alcohol, 1-2 servings were not associated with headaches, but 5 or more servings were associated with a 2.08-fold (95% confidence interval [CI] 1.16-3.73) odds of headache. The adjusted absolute risk of headaches was 20% (95%CI 19%-22%) on days following no alcohol compared with 33% (95%CI 22%-44%) on days following 5+ servings.
The limitations of the study were that there was no data on the time between alcohol consumption and migraine onset.
The researchers concluded that 1-2 servings of alcoholic beverages were not associated with higher risk of headaches the following day, but 5+ servings were associated with higher risk.
For further reference log on to:
doi: 10.1080/07853890.2020.1758340.