Higher methionine levels may protect against cerebrovascular diseases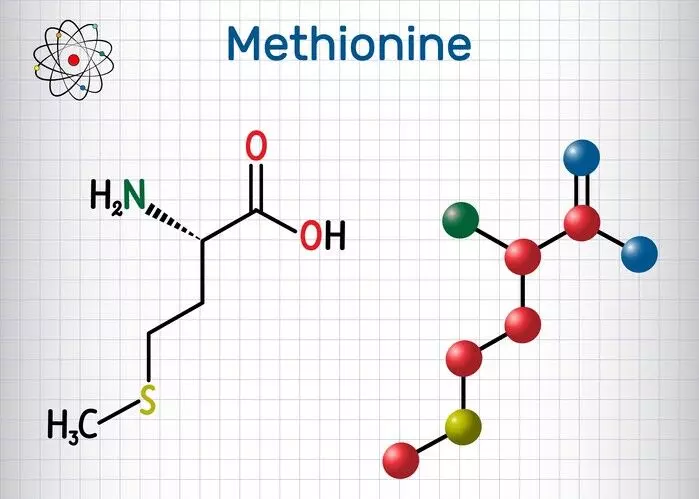 Methionine, the principal sulfur-containing amino acid in proteins, plays critical roles in cell physiology as an antioxidant and in the breakdown of fats and heavy metals. A recent study finding suggests greater availability of methionine, an essential amino acid, may play a role in the prevention of cerebrovascular diseases (CVD). The research has been published in the journal Stroke on December 22, 2020.
Previous studies suggest Vitamin B supplements lower circulating concentrations of homocysteine and may reduce stroke incidence. However, the link between other sulfur-containing compounds and its association with incident cerebrovascular diseases is yet to be investigated. For this purpose, a research team conducted a study to evaluate the association between sulfur-containing compounds and the incidence of CVD.
It was a nested case-control study. It was nested within the EPIC (European Prospective Investigation Into Cancer and Nutrition)-Norfolk cohort. Researchers identified 480 incident cases of cerebrovascular diseases and 480 controls and matched them by age, sex, and year of baseline examination (1993–1997). They used liquid chromatography-tandem mass spectrometry (LCTMS) to assess the baseline plasma samples for sulfur-containing compounds including methionine, homocysteine, cystathionine, cysteine, glutathione, and taurine. They examined the association of concentrations of each of the compounds and the ratio of methionine to homocysteine (representing the activity of one-carbon metabolism) with the risk of incident cerebrovascular diseases, adjusted for potential confounders.
Key findings of the study were:
• Researchers found the plasma methionine and the methionine/homocysteine ratio were inversely associated with risk of cerebrovascular diseases, with odds ratios per 1 standard deviation of 0.83 and 0.82 respectively.
• They also found the association of methionine remained significant after adjustment for homocysteine.
• However, they found no significant association between the incident of cerebrovascular diseases and other examined compounds.
The authors concluded, "These findings suggest that greater availability of methionine, an essential amino acid, may play a role in the prevention of cerebrovascular diseases and explain the previously recognized link between elevated homocysteine and stroke".
"Further research is needed to determine causation and the potential of circulating methionine as a target in cerebrovascular disease prevention" they added.
For further information:
https://www.ahajournals.org/doi/full/10.1161/STROKEAHA.120.029177
Article Source :
Stroke