Neurological disorders associated with 80% higher suicide rate: JAMA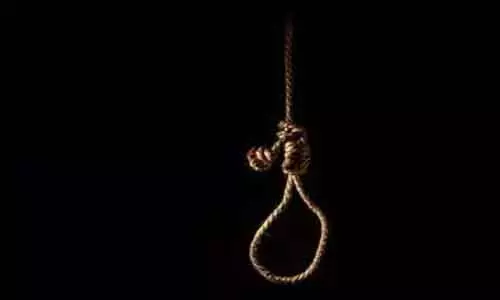 Denmark: Neurological disorders confer increased suicide risk to the patients afflicted by them. Neurological disorders have been linked to suicide, but the risk across a broad spectrum of neurological disorders remains to be assessed. The prevalence of neurological disorders is increasing, along with accompanying considerable morbidity.
Researchers conducted a study to examine whether people with neurological disorders die by suicide more often than other people and to assess temporal associations. They have found that patients with neurological disorders have an 80% higher suicide rate compared with unaffected individuals. The researchers conducted a Danish nationwide retrospective cohort study in which 7,300,395 individuals age 15 years or older were included between1980-2016. The main outcome was death by suicide during a median 23.6-year follow-up.
The researchers found that-
Suicide rate per 100,000 person-years:
44.0 with a neurological disorder diagnosis vs 20.1 without a neurological disorder diagnosis.
Adjusted incidence rate ratio for individuals with vs without neurological disorder diagnosis: 1.8 (95% CI, 1.7-1.8).
Ratio (95% CI) by disorder:
4.9 (3.5-6.9) for amyotrophic lateral sclerosis,
4.9 (3.1-7.7) for Huntington's disease,
2.2 (1.9-2.6) for multiple sclerosis,
1.7 (1.6-1.7) for head injury,
1.7 (1.5-1.9) for Parkinson's disease,
1.7 (1.6-1.8) for epilepsy, and
1.3 (1.2-1.3) for stroke.
Ratio (95% CI) decreased over time from diagnosis:
3.1 (2.7-3.6) at 1-3 months and
1.5 (1.4-1.6) at ≥10 years.
Ratio (95% CI) for individuals with dementia:
3.0 (1.9-4.6) in first month postdiagnosis and 0.8 (0.7-0.9) overall.
Among individuals with Huntington's disease, absolute risk for suicide: 1.62% (95% CI, 1.04%-2.52%).
The limitations of the study was that it included only diagnoses made since 1977 by specialists. Moreover, suicides were potentially underreported therefore there was a possibility of higher depression detection in people with neurological disorders because of greater health care contact.
Further analyses will be needed to identify how risks of suicide may best be addressed for individual disorders. Annette Erlangsen explains that the goal for this first step was to identify, which disorders ought to be addressed by preventive efforts. The next steps are to consider at what time and how an intervention should be offered.
For further reference log on to:
Erlangsen A, Stenager E, Conwell Y, Andersen PK, Hawton K, Benros ME, Nordentoft M, Stenager E. Association Between Neurological Disorders and Death by Suicide in Denmark. JAMA. 2020;323(5):444-454. doi: 10.1001/jama.2019.21834. PMID: 32016308
Source : JAMA Neurology