Novel Radially Adjustable Stent retriever Effectively Treats Acute Ischemic Stroke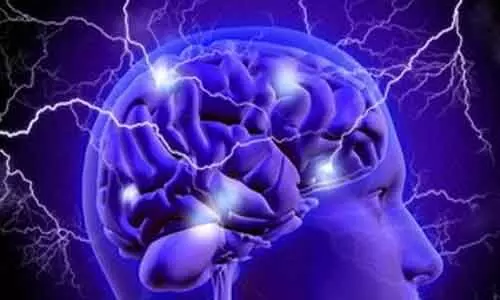 Stent retriever devices ("stentrievers") are the gold standard in treating large vessel ischemic strokes. A recent study suggests that a novel radially adjustable, fully visible stentriever called Tigertriever is superior over conventional stent retrievers in a multicenter trial. The research has been published in the journal Stroke on March 19, 2021.

The Tigertriever (Rapid Medical) is a novel operator-adjustable stent retriever that affords the interventionalist incremental control over the radial diameter and radial force of the thrombectomy basket. The device had a European Union certification indicating conformity with health, safety, and environmental protection, since 2016 and has shown promising signals of efficacy and safety in preliminary case series reported by European centres. Dr Rishi Gupta and his team conducted a study to compare the Tigertriever's effectiveness and safety compared with established stent retrievers.
The TIGER (Treatment with Intent to Generate Endovascular Reperfusion) trial was a single-arm, multicenter, prospective study. The researchers evaluated the efficacy and safety performance goals derived from outcomes in six recent pivotal studies evaluating the Solitaire and Trevo stent-retriever devices with a lead-in and a main-study phase. They enrolled a total of 160 patients (43 lead-in, 117 main phase) with acute ischemic stroke and NIHSS≥8 due to large vessel occlusion within 8 hours of onset at 17 centres between May 2018 to March 2020.
The major outcomes assessed were:
Efficacy outcome: Successful reperfusion, determined as core laboratory-adjudicated modified Thrombolysis in Cerebral Ischemia (mTICI) score 2b-3 within three passes of the Tigertriever.
The researchers also assessed the 3-month good clinical outcome (modified Rankin Scale 0-2) and first-pass successful reperfusion.
Safety outcome: Composite of 90-day all-cause mortality and symptomatic intracranial haemorrhage (sICH).
Key findings of the study were:
Upon analysis, the researchers noted that the primary efficacy endpoint was achieved in 84.6% in the main-study phase group compared with the 63.4% performance goal and the 73.4% historical rate. The first pass successful reperfusion rate was 57.8%.
After all interventions, they noted that successful reperfusion (mTICI ≥2b) was achieved in 95.7% and excellent reperfusion (mTICI 2c-3) in 71.8%.
In terms of safety outcome, they found that the rate of mortality and sICH was 18.1% compared with the 30.4% performance goal and the 20.4% historical rate.
They also noted that Good functional status at 90 days, defined by a modified Rankin Scale (mRS) score of 0 to 2, was achieved by 58% of patients, superior to the historical control rate of 43%.
The authors concluded, "The Tigertriever device was shown to be highly effective and safe compared to Trevo and Solitaire devices to remove thrombus in large vessel occlusive stroke patients eligible for mechanical thrombectomy."
For further information:
https://www.ahajournals.org/doi/abs/10.1161/STROKEAHA.121.034436
Article Source :
Stroke