Prochlorperazine safe and effective for dizziness management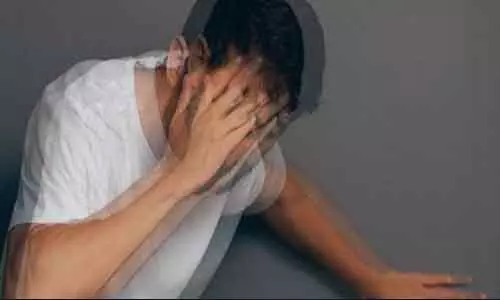 Bengaluru, Karnataka: Oral prochlorperazine when administered at a mean dose of 14.9 mg/day, and a mean duration of 7.2 days was well-tolerated and effective in Indian patients, according to a recent study published in the Journal of the Association of Physicians of India.
The American Academy of Otolaryngology and Head and Neck defines dizziness as an illusory sense of motion without any real movement in relation to gravity. Dizziness is one of the most prevalent complaints in medicine, -- affecting approximately 20%-30% population worldwide.
Prochlorperazine is an antiemetic with a vestibular suppressing effect. It has been approved by the FDA in 1956 and recommended for severe nausea and vomiting.13 It has a long history of being used in vertigo pharmacotherapy for dizziness. Despite the clinical success, data on clinical safety and effectiveness of prochlorperazine is inconsistent and limited.
Deepak Haldipur, ENT & Head and Neck Surgeon, Chord Road Hospital Private Limited, Bengaluru, Karnataka, and colleagues conducted the study to assess the safety of oral prochlorperazine (in recommended dose/duration) in the management of acute dizziness. Effectiveness was also assessed in the Indian real-world setting.
For the purpose, a prospective, multicentric, single-arm observational study was conducted across 20 centres in India. The researchers enrolled 500 patients presenting with a complaint of dizziness, receiving prochlorperazine (Stemetil® MD-5 mg, t.i.d.) as per the routine clinical practice. Safety and effectiveness at Week-1, compared to baseline, were assessed.
The mean (SD) age of the population was 43.3 (11.93) years with a marginally higher proportion of women (women: 52.2% Vs men 47.8%). The mean (SD) dose of prochlorperazine was 14.9 (0.24) mg/day.
Key findings of the study include:

Only three patients (0.006%) reported adverse drug reactions (headache, asthenia, somnolence) during the conduct of the study, which were mild in severity and were completely resolved.
A significant reduction in the number of episodes of dizziness was noted at the end of Week-1.
Improvement in the number of episodes from baseline to Week-1 was significant for nausea, vomiting, lightheadedness, and headache.
"In the present study, the incidence of dizziness was found to be higher in females. Diabetes mellitus was the most common comorbidity reported. A significant decline in the frequency and duration of dizziness and associated symptoms was noted with prochlorperazine," concluded the authors.
The study, "The Real-World Safety and Effectiveness of Prochlorperazine in Indian Patients with Dizziness," is published in the Journal of the Association of Physicians of India.
Source : Journal of the Association of Physicians of India