Simufilam Improves Cognition and Behavior in Alzheimer's Disease: Interim Analysis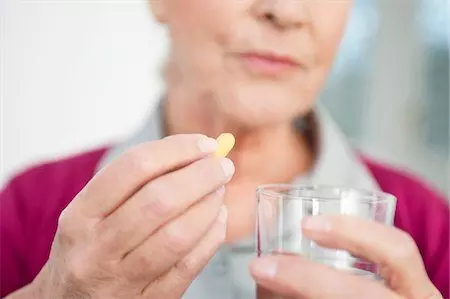 Cassava Sciences' agent, Simufilam is a novel molecule, for the treatment of Alzheimer disease (AD). Early trial findings have shown an associated with the improvement of cognition and behavior in individuals with AD without any reported safety issues. The study findings were published in the press release of Cassava Sciences on February 02, 2021.

"We could not be more pleased with these interim results," said Remi Barbier, President & CEO. He further added, "We would have been satisfied to show simufilam stabilizes cognition in patients over 6 months. An improvement in cognition and behavior tells us this drug candidate has the potential to provide lasting treatment effects for people living with Alzheimer's disease. It's an exciting development."
Animal studies have shown no serious adverse events and adverse events presented mild and transient with a consistent safety profile. "Today's data once again suggests simufilam could be a transformative, novel therapeutic," added Nadav Friedmann, PhD, MD, Chief Medical Officer. "It appears the drug's unique mechanism of action has the potential to provide a treatment benefit following 6months of dosing."
Simufilam is a small molecule (oral) drug that restores the normal shape and function of altered filamin A (FLNA), a scaffolding protein, in the brain. Altered FLNA in the brain disrupts the normal function of neurons, leading to Alzheimer's pathology, neurodegeneration and neuroinflammation.
The Study details were:
• It is an on-going, one-year, open-label, multi-center study is evaluating the long-term safety and tolerability of simufilam 100 mg twice daily in 100 patients with mild-to-moderate Alzheimer's disease.
• Researchers used ADAS-Cog (Alzheimer's Disease Assessment Scale-Cognitive Subscale), a standard test to assess the changes in cognition in Alzheimer's disease trials.
• They also used NPI (Neuropsychiatric Inventory) for measuring changes in dementia-related behaviour and the Mini-Mental State Exam (MMSE)to assess the cognitive function among the elderly.
• The interim analysis findings showed a mean baseline score of 15.5 on ADAS-Cog11, 4.5 on NPI and 22.1 on MMSE.
• The six months of simufilam treatment improved cognition scores by 1.6 points on ADAS-Cog11, a 10% mean improvement from baseline to month 6. In these same patients, simufilam also improved dementia-related behavior, such as anxiety, delusions and agitation, by 1.3 points on the Neuropsychiatric Inventory, a 29% mean improvement from baseline to month 6.
Cassava Sciences and the U.S. Food and Drug Administration (FDA) recently concluded a successful end-of-phase 2 (EOP2) meeting for the simufilam drug development program and expecting for the initiation of a Phase 3 trial by 2nd half 2021.
For further information:
https://www.cassavasciences.com/news-releases/news-release-details/cassava-sciences-simufilam-improves-cognition-and-behavior
Article Source :
press release of Cassava Sciences