Spontaneous Bilateral Subdural Hematoma in case of Falciparum Malaria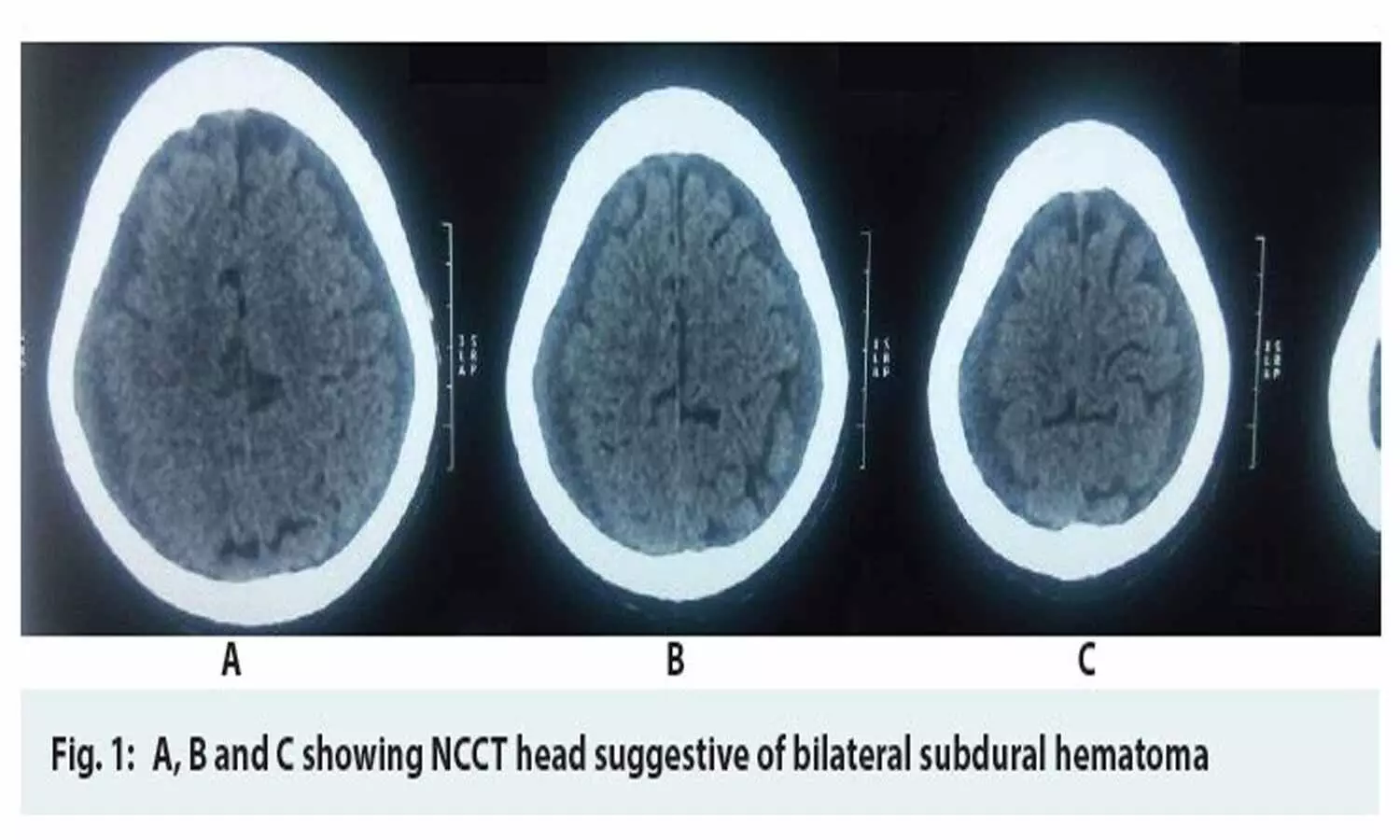 Dr Ratti Lal Meena Prof. and HOD Medicine, RNT Medical College, Udaipur, Rajasthan and colleagues have reported a case of Spontaneous Bilateral Subdural Hematoma in a patient of Falciparum Malaria that has appeared in the journal of Association of Physicians of India.

Malaria is a protozoan disease transmitted by the bite of infected Anopheles mosquitoes. The most important of parasi t ic disease of humans.1 India, along with Ethiopia, Pakistan and Indonesia accounts for 80% of all malarial cases worldwide. Infections with plasmodium falciparum and plasmodium vivax are the most prevalent.
Here we are reporting a case of P. falciparum malaria associated with unusual subdural hematoma (SDH) and thrombocytopenia that recovered without surgical intervention.
According to the history a 70-year old female presented with complaints of fever, chills, headache for 15 days and altered sensorium for 7 days was admitted to MBGH, Udaipur. There was no rash, petechiae or bleeding observed. There was hepatosplenomegaly on systemic examination. PBF smears showed a severe degree of thrombocytopenia (8000/microL). Detailed Microscopic Examination of Giemsa stained thin and thick PBF smears revealed infested RBC with ring form of P.falciparum. Serum analysis for liver function revealed elevated levels of total bilirubin (2.4 mg/dl), direct bilirubin (1.65 mg/ dl), AST (85 U/L) and ALT (312 U/L). Serology for HIV, Salmonella and Dengue infections were negative. The patient was given parenteral Artesunate (2.4 mg/kg stat iv followed by 2.4 mg/kg at 12 and 24 h and then daily for 6 days) and parenteral clindamycin (10 mg/kg iv BD for 7 days). NCCT brain was done to rule out the cause of headache and altered sensorium. It revealed bilateral SDH (Figure 1). Neurosurgeon advised to manage the patient conservatively. Our patient improved completely with ACT regime. Patient became fully conscious and oriented within 5 days of admission and recovered completely.
She was discharged from the hospital in good clinical condition without any surgical intervention.
As per WHO proposed definition the features of severe malaria includes cerebral malaria, pulmonary oedema, circulatory collapse, DIC, anemia and hepatitis.2 Unusual complication such as bilateral SDH is extremely rare and has been reported only in few cases like in falciparum malaria3,4 or with cerebral malaria.5 Our case is being reported to emphasize the occurrence and amalgamation of severe clinical manifestation in p. falciparum. It is likely that the occurrence of SDH in this case is a secondary complication to thrombocytopenia.
An intrusive approach is required in diagnosing and recognizing multiple complications, which provides a complete and reliable picture of s e vere plasmodi u m i n f e c t i o n s allowing appropriate treatment and management.
For further reference log on to:
Source : Journal of the Association of Physician of India