Study sheds light on role of MRI in management of neuromuscular disorders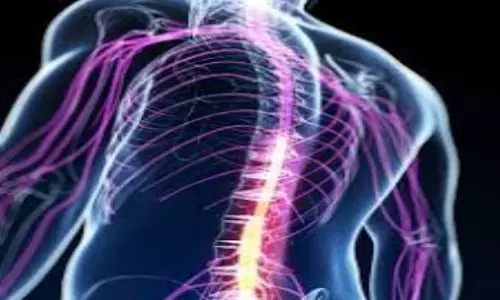 Denmark: Muscle MRI may be an important biomarker to monitor change in disease severity and to diagnose neuromuscular diseases, suggests a recent study in the journal Annals of Neurology. This review can help neurologists to better understand the role of magnetic resonance imaging (MRI) in the management and diagnosis of neuromuscular disorders.
Neuromuscular disorders include diseases that affect the peripheral nervous system, which consists of all the motor and sensory nerves connecting brain and spinal cord to the rest of the body.
There is an unmet need for the identification of biomarkers sensitive to change in rare, slowly progressive neuromuscular diseases. This opportunity may be offered by quantitative magnetic resonance imaging (MRI) as it is non-invasive and can be carried out independently of the disease severity and patient cooperation.

In the study, they discussed muscle features investigated by magnetic resonance imaging, including calculations of fat fraction and lean muscle volume, muscle edema, and fibrosis. They also review MRI changes highly associated with neuromuscular disorders such as Duchenne's muscular dystrophy, Becker muscular dystrophy, limb-girdle muscular dystrophies, and spinal muscular atrophies compared with amyotrophic lateral sclerosis. Furthermore, they discuss the role of MRI in the prognosis of muscular disorders.
"Muscle fat content correlates with muscle function in neuromuscular diseases, and changes in fat content precede changes in function, which suggests that muscle MRI is a strong biomarker candidate to predict prognosis and treatment efficacy," wrote the authors.
"In this paper, we review the evidence suggesting that muscle MRI may be an important biomarker for diagnosis and to monitor change in disease severity," they concluded.
Read Also: Vitamin B3 may delay progression of rare neuromuscular disorder
The study, "MRI in Neuromuscular Diseases: An Emerging Diagnostic Tool and Biomarker for Prognosis and Efficacy," is published in the journal Annals of Neurology.

Source : Annals of Neurology