Timolol eyedrops promising treatment for acute migraine: JAMA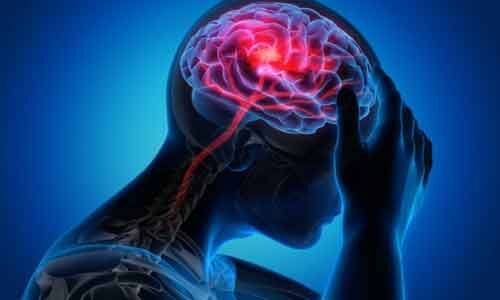 Kerala, India: Timolol eye drops can be considered for the acute treatment of migraine, suggests a recent study in the journal JAMA Ophthalmology. According to the study, treatment with the eye drops reduced the main score within 20 minutes suggesting that topical β-blockers may be a promising therapeutic option for the treatment of acute migraine attacks.

However, the researchers stated that further research is warranted to determine if the observed improvements are sustained for a longer period of time and with larger groups.

Oral β-blockers that have been used for the prevention of migraine headaches are not effective for acute pain treatment. Small case series have suggested topically applied β-blockers to be beneficial for the management of acute migraine pain. Henceforth, Abraham Kurian, Chaithanya Eye Hospital and Research Institute, Kesavadasapuram, Trivandrum, Kerala, India, and colleagues evaluated the short-term safety and efficacy of topically applied timolol maleate ophthalmic solution, 0.5%, compared with topically applied placebo eyedrops in the treatment of acute migraine attacks.
The study included 50 migraine patient (average age 27.3 years; 84% were female) who were randomized to receive either timolol maleate ophthalmic solution, 0.5%, or placebo eyedrops (carboxymethyl cellulose, 0.5%) and were instructed to use 1 drop of the medication in each eye at the onset of their migraine.
The primary outcome of the study was pain score reduction by 4 points, or to zero, 20 minutes following the installation of the eyedrop.
Key findings of the study include:
Of a total of 619 migraine attacks, 46% were treated with timolol, 44% were treated with the placebo, and 10% occurred during the washout period when no study medications were used.
Seven patients (14%) withdrew after randomization.
A total of 233 of the timolol-treated migraine attacks (82%) were associated with a reduction in pain score by 4 points, or to zero, at 20 minutes compared with 38 of the placebo-treated attacks (14%), with a difference of 68 percentage points.
A generalized estimating equation analysis revealed that pain score reduction at 20 minutes was greater in the timolol group compared with the placebo group by a mean (SE) of 4.63 points.
"These findings support consideration of timolol eye drops in the management of acute migraine attacks, but a confirmation for longer follow-up with larger groups at multiple sites is warranted," concluded the authors.
"Short-term Efficacy and Safety of Topical β-Blockers (Timolol Maleate Ophthalmic Solution, 0.5%) in Acute Migraine: A Randomized Crossover Trial," is published in the journal JAMA Ophthalmology.
DOI: https://jamanetwork.com/journals/jamaophthalmology/article-abstract/2771168
Source : JAMA Ophthalmology