tPA benefit consistent upto 9 hours in stroke patients: JAMA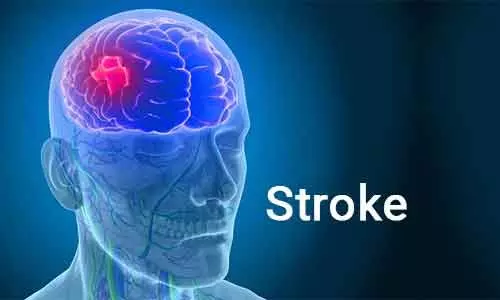 Australia: Stroke patients selected using perfusion mismatch had consistent treatment effect of alteplase (or tPA) throughout the 4.5- to 9-hours and wake-up stroke time window, suggests a recent study in the journal JAMA Neurology.

Intravenous alteplase helps in reducing disability after ischemic stroke in patients 4.5 to 9 hours after onset and with wake-up onset stroke selected using perfusion imaging mismatch. However, this is not clear whether the benefit is consistent across the 4.5- to 6-hours, 6- to 9-hours, and wake-up stroke epochs. considering this lack of information, Bruce C. V. Campbell, University of Melbourne, Parkville, Victoria, Australia, and colleagues examined the association of reperfusion with reduced disability including by onset-to-randomization time strata in the Extending the Time for Thrombolysis in Emergency Neurological Deficits (EXTEND) and Echoplanar Imaging Thrombolytic Evaluation Trial (EPITHET) randomized clinical trials.

The researchers performed individual patient meta-analysis of randomized clinical trials from August 2001 to June 2018 with 3-month follow-up. It included patients having acute ischemic stroke with 4.5-to 9-hours poststroke onset or with wake-up stroke. They were randomized to receive alteplase or placebo after perfusion mismatch imaging.
Reperfusion was defined as more than 90% reduction in time to maximum of more than 6 seconds' lesion volume at 24- to 72-hour follow-up.
Key findings of the study include:
Reperfusion was assessable in 270 of 295 patients (92%), 68 of 133 (51%) in the alteplase group, and 38 of 137 (28%) in the placebo reperfused group.
The median (interquartile range) age was 76 years in the reperfusion group vs 74 years in the group with no reperfusion.
The median (interquartile range) baseline National Institutes of Health Stroke Scale score was 10 in the reperfusion group vs 12 in the no reperfusion group.
Overall, reperfusion was associated with improved functional outcome (common odds ratio, 7.7).
Reperfusion was associated with significantly improved functional outcome in each of the 4.5- to 6-hours, 6- to 9-hours, and wake-up time strata, with no evidence of association between time to randomization and beneficial effect of reperfusion.
Symptomatic hemorrhage, assessed in all 294 patients, 5.9% patients in the 4.5- to 6-hours group, 7.1% patients in the 6- to 9-hours group, and 5.5% patients in the wake-up stroke in patients treated with alteplase.
"These data provide reassurance that the benefits and risks of thrombolysis-induced reperfusion are consistent across the 4.5- to 6-hours, 6- to 9-hours, and wake-up stroke patient groups selected using perfusion mismatch," concluded the authors.
"Association of Reperfusion After Thrombolysis With Clinical Outcome Across the 4.5- to 9-Hours and Wake-Up Stroke Time Window: A Meta-Analysis of the EXTEND and EPITHET Randomized Clinical Trials," is published in the journal JAMA Neurology.
DOI: https://jamanetwork.com/journals/jamaneurology/article-abstract/2772577
Source : JAMA Neurology