Vaccine against Herpes Zoster associated with lower incidence of stroke: Study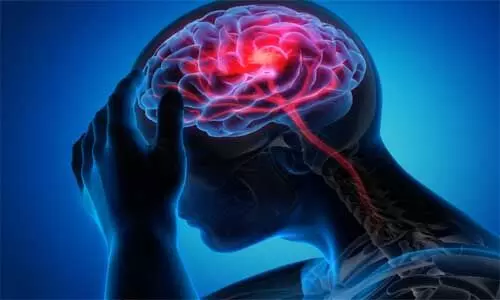 Administration of ZVL (Zostavax) among Medicare beneficiaries, was linked with lower incidence of stroke, suggests a study published in the Stroke: American Heart Association Journal.

Herpes zoster also called Shingles occurs in individuals with weakened immunity systems. It is characterized by is a rash associated with shooting pain. The rash turns into red, fluid-filled blisters. They usually dry out and crust over within 7 to 10 days. It usually shows unilaterally on the body.Many recent studies have proved that additionally, Herpes zoster, is also associated with increased risks of acute cardiovascular events such as ischemic stroke and myocardial infarction, or heart attack. To reduce the incidence of stroke, researchers have put forth a zoster vaccine life (ZVL, Zostavax) which reduces the risk of Herpes zoster. However, there has been no study to actually evaluate the association between ZVL (Zostavax) and risk of stroke.
A study was conducted by a group of researchers from the United States, to study the linkage between receiving ZVL (Zostavax) and risk of stroke among the older US population.

The researchers included 16,03,406 participants having the US Medicare aged greater than or equal to 66 years of age without a history of stroke and who received ZVL (Zostavax) between the period 2008 to 2014. They also had 16,03,406 propensity score-matched with the unvaccinated beneficiaries followed through to December 31, 2017. They utilized the Cox proportional hazard models to examine association between ZVL (Zostavax) and composite fatal or nonfatal incident stroke outcomes.
The researchers found the following:

· During a median of 5.1 years, follow-up a greater number of unvaccinated individuals suffered from cardiovascular events during 8 755 331 person-years, particularly acute ischemic strokes (n=50476); hemorrhagic strokes (n=7276); and a total of 73023 stoke events as compared to the vaccinated individuals, who had corresponding numbers 64 635, 43 954, and 6727 respectively, during 8 755 331 person-years.
· The Incidence of all strokes was also more in unvaccinated (8.57 per 1000 person-years) compared to vaccinated beneficiaries (7.38 per 1000 person-years)
· Similarly, 5.00 versus 5.90 for acute ischemic stroke, and 0.76 versus 0.84 for hemorrhagic stroke (P<0.001 for all difference).
· Adjusted hazard ratios comparing vaccinated to unvaccinated beneficiaries were 0.84 (95% CI, 0.83–0.85), 0.83 (0.82–0.84), and 0.88 (0.85–0.91) for all stroke, acute ischemic stroke, and hemorrhagic stroke, respectively.
· The association between ZVL (Zostavax) and risk of stroke appeared to be stronger among younger beneficiaries, beneficiaries who were not on antihypertensive or statin medications and who had fewer comorbid conditions (P<0.05 for interaction) but largely consistent across sex, low-income status, and racial groups.
Thus, the researchers concluded that the Zostavax vaccinated beneficiaries had a comparatively lower incidence of stroke than the unvaccinated.
Reference:

A study titled, "Herpes Zoster Vaccine Live and Risk of Stroke Among Medicare Beneficiaries: A Population-Based Cohort Study" by Yang Q et. al published in the Stroke: American Heart Association Journal
DOI/10.1161/STROKEAHA.120.032788

Source : Stroke