Vitamin D, potential treatment for cerebral vasospasm? Study throws light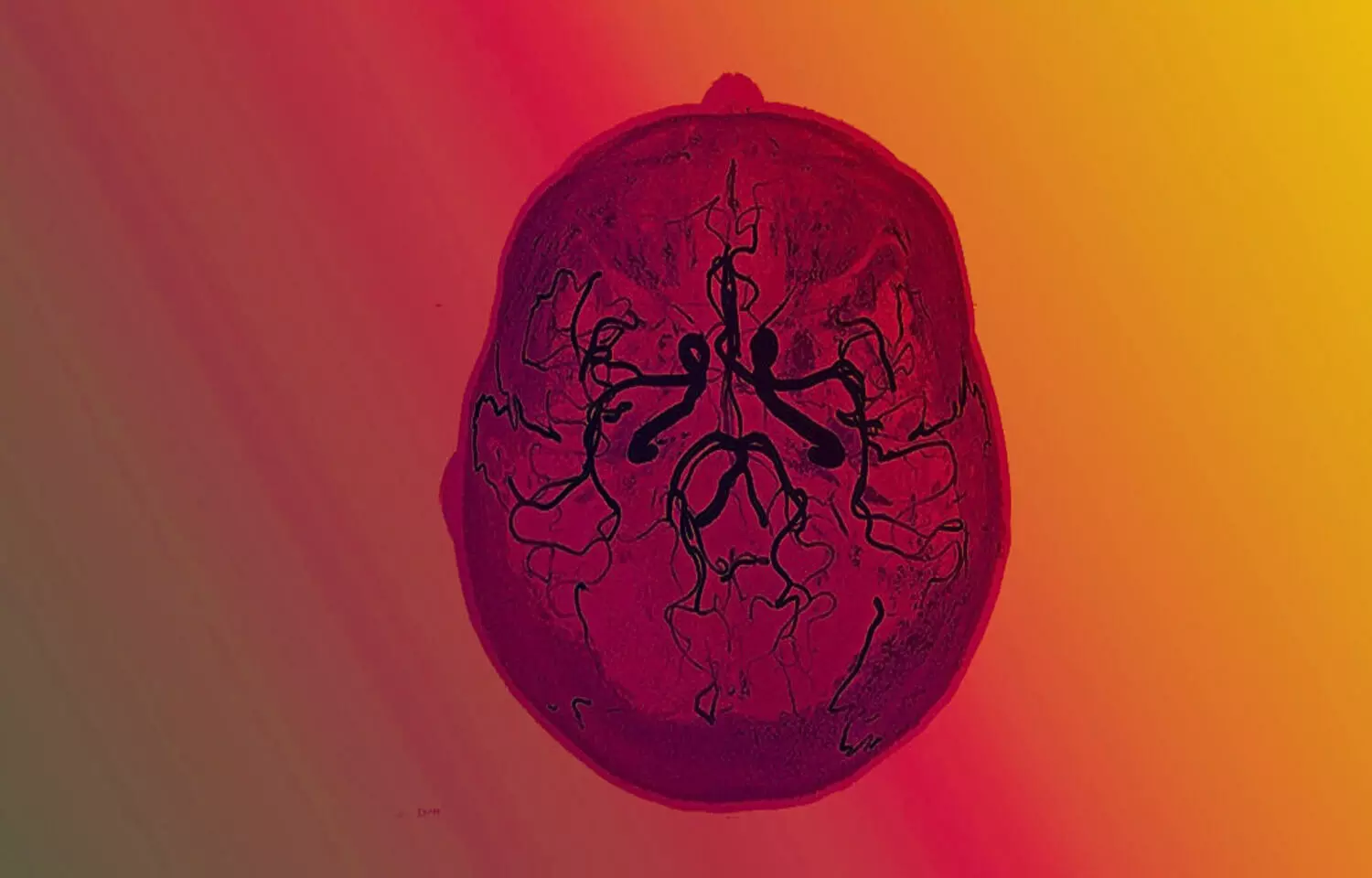 Frankfurt, Germany: The administration of vitamin D could be considered as an optional treatment for the prevention of cerebral vasospasm (CVS), suggests a recent study in the journal Neurosurgery. According to the study, 1,25-VitD3 attenuates CVS after subarachnoid hemorrhage (SAH) by inducing stroma-cell-derived factor (SDF) 1α.
Cerebral vasospasm is a feared complication of SAH resulting in secondary stroke. Current CVS-treatment strategies have failed to improve patient outcomes. Keeping in mind the complex pathophysiology that involves multiple pathways it is not unexpected that simple vasodilator or anti-inflammatory therapy fail to substantially impact on the CVS severity.
1,25-dihydroxycholecalciferol (1,25-VitD3) is known to improve vascular regeneration in response to local vascular-injury. Also, 1,25-VitD3 has anti-inflammatory effects and has been suggested to induce protective vascular genes. Against this background, Sepide Kashefiolasl, Goethe-University, Frankfurt, Germany, and colleagues explored the vitamin D system as a potential treatment for CVS.
For the purpose, the researchers analyzed retrospectively the 25-vitamin D3 levels tested between 2007 and 2015 and data of SAH patients admitted during the months with a peak vs nadir of VitD3 values. They prospectively correlated VitD3 and vasospasm/outcome data in SAH patients admitted in 2017. An experimental mice SAH model and cell culture model were used to investigate the effect of 1,25-dihydroxyvitamin D3 (1,25-VitD3). Additionally, the mediators acting in the VitD mechanism were researched and detected.
Basic research experiments were started based on the retrospective analysis demonstrating an increased frequency of vasospasm in SAH patients during the low vitamin D period in winter.
Key findings of the study include:
Active 1,25-VitD3 hormone attenuated CVS, neurological deficit, and inflammation after intrathecal blood injection in mice.
Deletion of the vitamin D receptor in the endothelium or in myeloid cells decreased the protective 1,25-VitD3 effect.
Co-culture experiments of myeloid and endothelial cells with blood confirmed the anti-inflammatory 1,25-VitD3 effect but also revealed an induction of stroma-cell-derived factor 1α (SDF1α), vascular endothelial growth factor, and endothelial nitric oxide synthase by 1,25-VitD3.
In mice, SDF1α mimicked the protective effect of 1,25-VitD3 against CVS.
From bench to bedside, CVS severity was inversely correlated with vitamin D plasma level, prospectively.
Patients with more severe CVS exhibited attenuated expression of SDF1α and 1,25-VitD3-responsive genes on circulating myeloid cells.
"1,25-VitD3 attenuates CVS after SAH by inducing SDF1α. However, VitD administration should be tested as optional treatment to prevent CVS," concluded the authors.

Source : journal Neurosurgery