New antenatal care scheme for pregnant women launched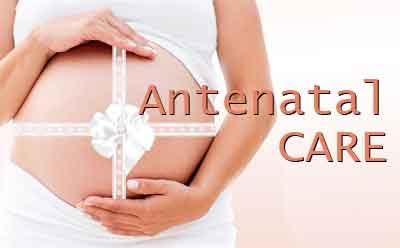 New Delhi:  The government launched the 'Pradhan Mantri Surakshit Matritva Abhiyan' (PMSMA), a new scheme to provide comprehensive and quality antenatal care to pregnant women on the ninth of every month.
The scheme is estimated to help over 3 crore pregnant women across the country in order to detect and prevent high risk pregnancies.
According to the Health Ministry, a minimum package of antenatal care services would be provided to pregnant women in their second or third trimesters at government health facilities during the campaign.
The key feature of this programme is that the services would be provided by gynaecology specialists and physicians with support from private sector doctors to supplement the efforts of the government sector.
"It's not just a programme... in fact we want to turn this into a movement. Though our pace is fastest in the world in health but we cannot be satisfied. We have to ensure that we have to become the representatives of such good programme once it is well implemented," said Health Minister J.P. Nadda.
Nadda on the occasion also launched the portal and mobile application of PMSMA.
Data from the Ministry states that though India has made rapid strides in the reduction of maternal and newborn mortality in the last decade, much more needs to done over the next 15 years for India to achieve the 2030 targets of Sustainable Development Goals (SDG).
India's SDG target for maternal mortality (MMR) is less than 70 per 100,000 live births and for preventable deaths of newborns and children under five (neonatal mortality) is 12 per 1,000 live births.
The programme has been initiated on the premise that if each and every pregnant woman in India is examined by a physician and appropriately investigated at least once during the PMSMA and then appropriately followed up, the Abhiyan can play a critical and crucial role in reducing the number of maternal and neonatal deaths in the country.
Among the other dignitaries present on the occasion were Minister of State for Health Faggan Singh Kulaste, Health Secretary C.K. Mishra, and Louis George Arsenault, UNICEF Representative to India.
Explaining about the scheme, Nadda said: "These services including ultrasound, blood and urine tests will be provided in addition to the routine antenatal check-ups at the identified health facility/outreach in both rural and urban areas. One of the aims is to identify and follow-up on high risk pregnancies in order to reduce MMR and IMR."
Pointing out that private practitioners will play a critical role in the success of this programme, Nadda also said that this needs to be made a national social movement which shall engage the doctors from the private sector and other stakeholders.
During the occasion, Kulaste said: "We are targeting women who have not received or dropped out of ANC check-ups and a minimum package of investigations and medicines such as IFA and calcium supplements, would be provided to all pregnant women attending the PMSMA clinics."
"Apart from diagnostic and treatment services, counselling pregnant women is critical - - especially in cases of high-risk pregnancies," said Kulaste.