New Delhi : AAP govt on hunt to empanel hospitals for proposed health insurance scheme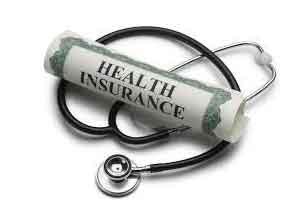 New Delhi: AAP Government has launched a new healthcare initiative by creating an eight member society aimed to provide insurance to all in the state. Health Minister, Satyendra Jain will be the chairperson of the society. As planned by the government ,"Universal health insurance" will be set for all the residents in order to ensure them with safe and tension free life. The government will also give accident cover to all.
Society for Universal Healthcare in Delhi, will also include six other experts from health insurance, finance/management, economics, entrepreneur and NGO sector, who will be nominated soon to hail set up a transparent and competitive public private partnership (PPP) model to plunge prices as well as efficacy improvement.
According to the memorandum of the society, its governing body will have not less than seven and not more than 15 members. These members will be planning, formulating, implementing and monitoring schemes and programs towards providing affordable healthcare insurance to residents of the state.
According to
 Hindustan Times
, empanelment of specific hospitals will be done, which will implement the benefits of health insurance for patients in their hospitals, labs and healthcare providers. Digitisation of records will also be done for citizens and empanelled public/private hospitals, labs and healthcare providers.
80 to 90% of hospitals are under scanner in Delhi for empanelment under this scheme. "Hospitals especially four or five big names which are already generating good traffic would not like to join the scheme", added Jain.
Satyendra Jain stated that, "We have studied many such state-sponsored insurance schemes and we are trying to come up with the best model. We can learn from the mistakes of the other governments. Depending on the socio-economic condition, the premium of the insurance will vary between Rs 0 and Rs 2,000- Rs 3,000 per annum, he had said.
The government was earlier this year planning to establish a family insurance scheme, which would provide a cover of 1 lakh covering almost all illness and 2 lakh to 4 lakh cover for any kind of critical illness. Health Minister added that there will be a proper list of critical illness which would include 1,700 to 1,800 conditions.