................................ Advertisement ................................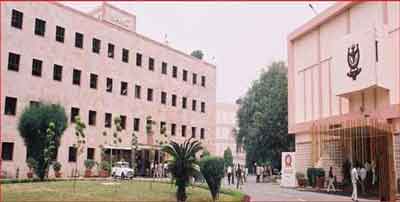 New Delhi : Accusations are piling up against the recruitment process in government hospitals at the capital, with many senior doctors alleging instances of manipulation and favoritism taking place.
A  recent report by the DNA points out to a case where allegedly a doctor was appointed for a senior resident post in the blood bank department of the Lok Nayak Jai Prakash Hospital without, apparently being present for the interview process.
The interview for the post was held on the 10th of October, 2016, where 8 candidates were supposed to be interviewed. However, only two candidates turned up and went through the said process. Ironically, when the results of the interviews were announced, it seemed that the department had selected a candidate who did not even turn up for the interview.
"This is a major goof up on the part of the administration. How can she get a job when she did not appear for the interview?" said a senior doctor from the hospital on the condition of anonymity.
Not only this, the official procedure that is followed for the appointment, first requires the candidate to submit their documents which then undergo a process of  being verified  by the Delhi Medical Council ( DMC). Only then can the candidate go through the final round of being interviewed by the doctors. However, according to the records , the candidates documents have been verified only on October 13, three days after the interviews took place.
................................ Advertisement ................................
"There is no possibility that any candidate can submit the documents later. This is a gross violation of the rules," said another senior doctor from the hospital.
The candidate, in defence, however, told DNA, "My interview did happen on October 10 but as I reached late, the team couldn't check my documents and asked me to come later. As it was a national holiday the next day, I got my documents verified on October 13."
The faculty recruitment procedure at Delhi government hospitals, has recently drawn a lot of criticism with many hinting at manipulations and favoritism rampant in the process. The matter has also taken up a political shape, with the Leader of Opposition in the capital, Vijender Gupta writing a letter to the LG accusing the hospitals of faulty selection procedure
"It has also come to light that the selection procedure and the panel for selection have been manipulated in a manner to appoint people close to those in power in Delhi. It appears that first the list of doctors to be appointed has been prepared and then the criteria/selection procedure has been finalized to see that only they are selected," Gupta said in his two-page letter to LG Najeeb Jung
................................ Advertisement ................................
2 comment(s) on New Delhi: Allegation of appointments at LNJP Hospital without interview