New Delhi: CNBC doctors on strike, Director refutes allegations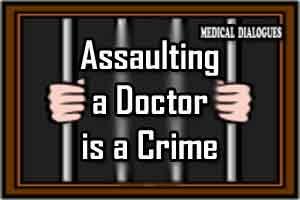 New Delhi: With the recent assault case of a resident doctor, by the family of an infant who died at Delhi's Chacha Nehru Bal Chikitsalaya Hospital, strong opposition has broken from the resident doctors fraternity in the capital. As a result of the incident, resident doctors of the said hospital, went on a strike, with FORDA ( Federation of Resident Doctors Association), the umbrella body of resident doctors in the capital, demanding the resignation of the director of the Hospital, Dr Anup Mohta, on account of the said incident.

Dr Mohta, however, had another story to tell. Speaking about the incident, Dr Anup Mohta said, " The incident occurred at about 2.35 am on 15th June and I was in the hospital at about 3.00 am on receiving the information. I was with Dr Kaustuv Mitra when we went to the police station to file the complaint on behalf of the Institution and not by Dr Kaustav Mitra and spoke to ACP at about 4.00 am in the night;  was with him and other staff when they went for Medical examination at Swami Dayanand Hospital and then was with them till the Senior Police personnel including ACP came to hospital to talk to them and assured them of definitive action.I or any other Faculty Members did not ask them to continue to work or forced them to work. There is absolutely no truth in the allegation that any one including me told the resident or any other staff to accept the routine of being beaten up."

FORDA had also argued that the incident, which happened on June 14, was because of the absence of ventilator facility in the ward, for which the administration should be held responsible. Instead doctors and nurses were assaulted by relatives of the deceased baby which is not correct.

"The administration is trying to hide its fault so we demand his (Director of the hospital) resignation and action against him," FORDA president Pankaj Solanki had said.

The incident has now become the face of the blatant shortage of infrastructure in the government led hospitals in the capital and especially at the only government-run children's hospital in the city.  The lack of infrastructure in government hospitals, whether it comes to machinery or provisioning of security for doctors seems to be becoming the biggest reason why doctors are regularly beaten up for no fault of theirs. FORDA representatives met with the health secretary and have been promised that priority shall be given to doctors security amoung other things.

Meanwhile, strike of resident doctor continues for a third day, with the doctors demanding arrest of the accused.

An FIR has been filed by the hospital administration.