New Delhi: Doctor beaten up mercilessly in a road rage episode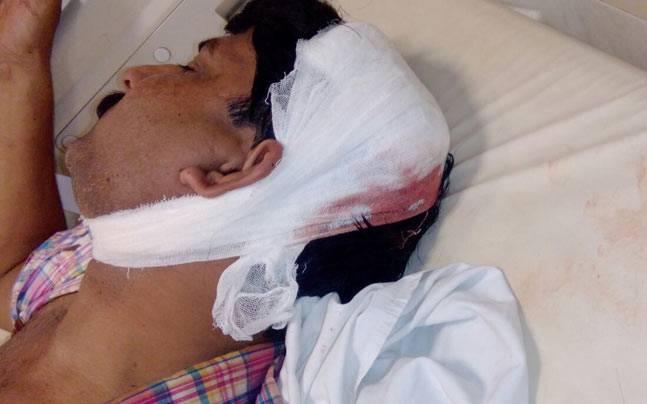 New Delhi:  In another shocking instance of road rage coming to light this year, a dentist associated with Fortis Memorial Research Centre, Gurgaon was thrashed mercilessly, in front of his wife and children, after his car nudged another's in Delhi's Vasant Kunj area.
The case is that of Sunday night, when Dr Pradeep Chauhan, a dentist, was returning home from West Delhi Area, with his wife and children, when the car in front of him pulled the brakes suddenly. The doctor could not stop his car in time, leading to his car nudging in the car in front of him.
This called for the occupant, who is reported to have been travelling with his wife, to come out and begin fighting the Chauhans. The doctor also got out of his car and apologized to the person. A moment's respite came when the aggressor, went back towards his car. However, he immediately returned with an iron rod kept in his car and began attacking the doctor, mercilessly hitting on his head with the rod.
India Today
adds that Anjana, the dentist's wife and the two kids kept pleading, but the assaulter didn't pay any heed. The wife of the accused also intervened but to no avail. He left Chauhan almost half dead, flattened on road.
Soon the crowd gathered at the site and overpowered the assailant. Police was also called. The dentist, who was bleeding heavily with head and face injuries, along with his wife, who also suffered minor injuries were rushed to nearby Fortis, Vasant Kunj.
Police have arrested the accused, who has been identified as Vineet Kumar, a resident of Khidki Extension near Malviya Nagar. A case under relevant sections of IPC has been registered against the accused.
Read Also : 
New Delhi: 40 year old Dentist Beaten to Death over Dispute