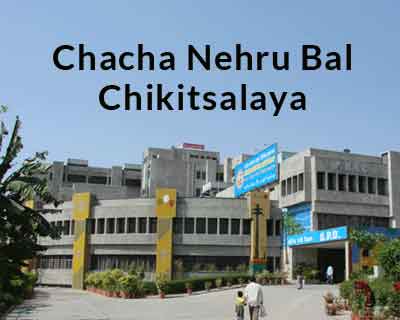 New Delhi: On the issue of the recent doctor's assault at Delhi's Chacha Nehru Bal Chikitsalaya, a delegation of doctors led by the institute's director Dr Anup Mohta and Delhi Medical Association's State Secretary Dr Ashwani Goyal, met with the Commissioner of Police, Shri Alok Kumar Verma.
The doctors apprised the commissioner about the serious nature of the assault, demanding urgent action under the doctors protection act to be taken against the culprits. " We had earlier met with the ACP as well as the DCP of the area regarding this matter, but no action has been taken till now. Therefore we approached the commissioner of police. The commissioner has promised us that the culprits will be soon arrested, under the relevant provisions of the Delhi Medicare Service Personnel and Medicare Service Institutions (Prevention of Violence and Damage to Property) Act, 2008 , and has also issued an order in writing for the same," informed Dr Ashwani Goyal, State secretary, Delhi Medical Association.
" The family of the patient had made a counter allegation before the police against the resident doctor. We have been assured that the same shall also be taken back," Dr Goyal added.
................................ Advertisement ................................
Meghna A Singhania is the founder and Editor-in-Chief at Medical Dialogues. An Economics graduate from Delhi University and a post graduate from London School of Economics and Political Science, her key research interest lies in health economics, and policy making in health and medical sector in the country.
She can be contacted at meghna@medicaldialogues.in.
Contact no. 011-43720751
................................ Advertisement ................................
0 comment(s) on New Delhi: Doctors meet Commissioner Police over CNBC incident