New Delhi: Doctors to organise March at 2.30 pm to protest against 7th pay commission recommendations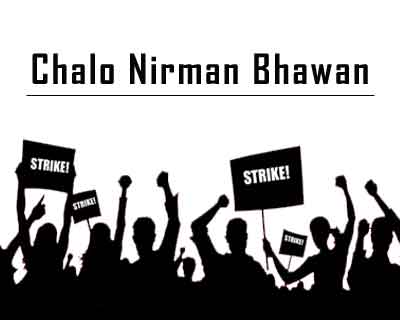 New Delhi: Medical services in the capital have come to a complete standstill, after 15,000 resident doctors associated with 40 government hospitals of the capital have declared a complete Medical Bandh under the banner of FORDA.
A complete lockdown has been put across all OPDs in the government hospitals, with no entry for any patient. Having said that, all emergency services are being operated at all hospitals. It is reported that all government hospitals except AIIMS are currently part of the strike including those falling under Central Government, Delhi government and autonomous institutions like MCD.
The doctors are protesting the recommendations of the 7th pay commission, that have completely neglected the demands of the doctors. FORDA, the organizing body of the strike has been given support from Medical organisations across various states including Jammu and Kashmir, Maharashtra, Punjab and many more.
Read Also: 
Doctors feel cheated with 7th Pay Commission
The doctors are going to gather at 1 pm at Lady Harding Medical college, here to organise a peaceful protest, which will be followed by a March at 2.30 pm.
[embed]https://www.youtube.com/watch?v=Lb2AfJB7yhE&feature=youtu.be[/embed]
" We are organizing a peaceful protest at Lady Harding Medical College, at 1 pm, followed by a march at 2.30 pm and request all doctors to participate. On behalf of FORDA, we request all doctors to wear their white aprons, to show their pride in being a doctor and serving the society, yet at the same time wear a black ribbon on their left hand to show their mark of protest," Dr Pankaj Solanki, President FORDA.
Depending on permissions, the doctors are going to organize a peaceful protest march from Lady Harding Medical college to Nirman Bhawan from 2.30 pm to 4 pm. Around 5000 doctors are expected to participate.