New Delhi: Five MRI, 10 CT scan machines for city hospitals says Kejriwal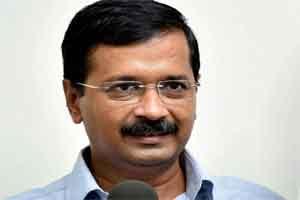 New Delhi: In a bid to alleviate the woes of thousands of patients who flock the hospitals of the national capital, Delhi government is in the process of procuring five MRI and 10 CT scan machines, Chief Minister Arvind Kejriwal.
"Tenders done for 5 MRI n 10 CT Scan. They'll come in 4 mnths. It'll take smetime to correct decades of misgovernance," Kejriwal tweeted.
According to a senior Delhi government official, these 10 CT scan and five MRI machines will be installed in ten hospitals on Public-Private-Partnerships (PPP) model.
Presently, there are 34 government hospitals in Delhi and there is only one MRI machine at Lok Nayak hospital. Patients seeking MRI (magnetic resonance imaging) scans have to wait for prolonged period as the queue is extremely long, said sources at Delhi government.
An MRI test in a private facility costs up to Rs 5,000 but is done free in government hospitals.