New Delhi: Government announces free MRI for poor at 7 private centres, check out details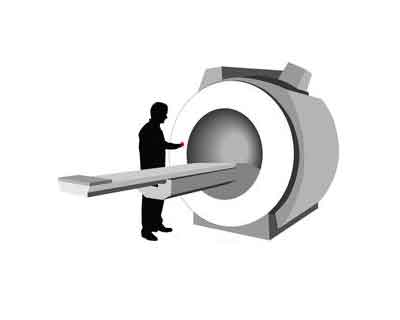 New Delhi: The Delhi government  said it will provide free MRI scan in private labs to bonafide residents of the capital whose annual income is less than Rs 3 lakh.
 "This will cover over 95 percent of the population of Delhi… The scheme has already started from December 1," Delhi Health Minister Satyendar Jain told the media.
Asked about the financial implications, Jain said money saved from timely construction of flyovers would be used to fund the scheme.
 It often takes years to get a MRI scan done in government hospitals in Delhi. There have been complaints that patients had been told to wait till 2019 for an MRI or CT scan.
"As per Chief Minister Arvind Kejriwal's instructions, we have decided to use the money saved from early construction of flyovers to provide free medicines and medical tests for patients," Jain said.
According to the Delhi government, over Rs 350 crore have been saved by building flyovers in Delhi at much below the sanctioned budget.
Jain said the decision to rope in private labs was taken in view of the long dates given for MRI and CT scan in government hospitals, particularly the G.B. Pant Hospital.
"We are also working on public private partnership model to have more MRI machines at government hospitals. But that may take a few years," the minister said.
"So as an immediate measure, we have decided to rope in accredited private labs," he said.
Jain said the government had identified seven private MRI scan centres accredited by the National Accreditation Board for Hospitals and Healthcare Providers (NABH).
"We have authorised 10 Delhi government hospitals which can refer patients to these labs and they will then provide cashless MRI and CT scans to patients."
The Delhi government will directly pay the labs.
The government hospitals authorised to refer patients for free MRI tests include
1. G.B. Pant Hospital
2. Lok Nayak Hospital
3. GTB Hospital
4. DDU Hospital
5. Dr. BSA Hospital
6. Rajiv Gandhi Super Specialty Hospital
7. Janakpuri Super Specialty Hospital
8. Institute of Human Behaviour & Allied Sciences
9. Delhi State Cancer Institute
10. Chacha Nehru Bal Chikitsalaya
The Centers that shall be providing the facility include:-


Dr. Anand's Imaging Centre, Vikas Marg


Dr. Gulati Imaging Institute, Aurobindo Marg


Focus Imaging & Research Centre, Green Park/Green Park Extension


Ganesh Diagnostics & Imaging Centre, Rohini


Mahajan Imaging Pvt. Ltd, Hauz Khaas Enclave


Platinum Imaging Centre, Dayanand Vihar


Saral Advanced Diagnostics Pvt. Ltd. Saraswati Vihar


"This facility shall substantially decrease the load of MRI/CT scan in Delhi government hospitals and, consequently, shorten the waiting list for patients undergoing treatment there," a government statement said.
A MRI scan from NABH accredited centre costs anything between Rs 2,500 and Rs 5,600.
You can read the release regarding this by clicking on the following link