New Delhi: Govt puts a cap of Rs 600 for test for dengue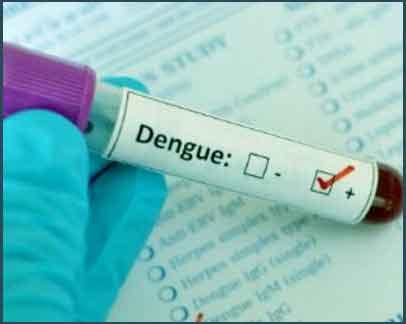 New Delhi: With the spurt in dengue cases, the Delhi government has decided to continue with the cap of Rs 600 for the test to diagnose the vector-borne disease and Rs 50 for ascertaining the platelet count in private hospitals in the national capital.
Last year also, the AAP government had capped the charges following complaints that many private hospitals and laboratories were overcharging, sensing an opportunity to make profit.
The government, in a statement, warned private hospitals and laboratories against overcharging.
According to Health Department, 90 cases of dengue have been reported till July 23, out of which 38 were from the city and 52 from outside.
The statement came hours after the city reported its first dengue death this season with a 17-year-old girl succumbing to the vector-borne disease.
The girl, a resident of Jafrabad in north-east Delhi, died at Lok Nayak Jai Prakash (LNJP) Hospital on July 21.
"Fever clinics have been established at all 33 government hospitals. Besides, they have been set up at 262 dispensaries and 106 mohalla clinics.
"All medical and paramedical staff has been sensitised regarding prevention and management of dengue. Dedicated dengue beds have been earmarked in hospitals," said a senior government official.
He said all establishments, including government and private hospitals, have been directed to identify a nodal officer to ensure that there is no mosquito breeding in the premises.
Directions have been issued to hospitals to arrange for adequate quantity of logistics (beds, mosquito nets, IV fluids, medicines etc).