New Delhi: Green Corridor helps to transport heart 20 km in 12 mins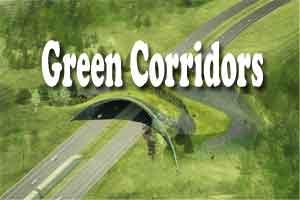 New Delhi: A donor heart was successfully transported from Delhi to Gurgaon on covering a distance of 20 km in just 12 minutes owing to a green corridor -- a special travel route without red lights to ensure transportation in minimal time.
The organ was being transported from Fortis Flt. Lt. Rajan Dhall Hospital to Medanta - the Medicity in Gurgaon.
The donor, a 45-year-old male, was brought into the emergency of Fortis Hospital Vasant Kunj in an unconscious state due to a head injury sustained in a road accident on July 6.
Despite the best efforts of the neurosurgeons, the patient could not be revived and was declared brain dead.
"This is our first deceased donor organ donation for this facility. It was also the clockwork precision of all internal and external medical teams which made this dream of a cadaveric donation a reality," said Abrar Ali Dalal, Facility Director, Fortis Flt. Lt. Rajan Dhall Hospital in a statement.
While the heart was sent to Medanta, one kidney was sent to Fortis Escorts Heart Institute (FEHI) while the second to Safdarjung Hospital. The liver was sent to Fortis Memorial Research Institute (FMRI), Gurgaon.
"The organ donation rate in the country has increased 10-fold over the last 5 years from 0.05 per million population to 0.5 per million. People from all walks of life are increasingly saying "yes" to organ donation and we are truly humbled by their noble gesture every time," said Avnish Seth, Director, Fortis Organ Retrieval and Transplant (FORT).
Over the last two years, a heart has been transported in record time via the "green corridor" process four times from FMRI Gurgaon, thrice to Fortis Escorts Heart Institute, Okhla and once to AIIMS.