New Delhi : Hospitals allowed to increase bed strength by 20 percent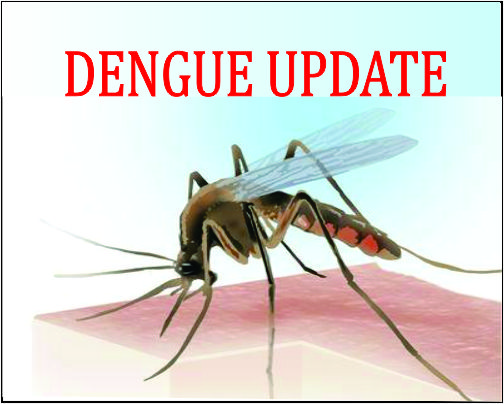 New Delhi: Getting geared up for the dengue season in the capital,the DGHS, Government of Delhi, has given all hospitals and nursing homes (including private) permission to increase their bed strength between  10 and 20 per cent for a period of three months.This permission has been granted keeping in view preparations required  to effectively deal with Dengue cases, as and when the need arises. The Directorate's consent comes in the face of elaborate directions issued by  the Deputy Chief Minister, Mr. Manish Sisodia to it.
However, the increase in bed strength also comes with a condition . Following are the directives issued by the DGHS:


Increased beds will only be used for admitting Fever & Dengue patients


No hospital/nursing home will deny admission to fever & Dengue patients


Charges for Dengue tests already capped for all private labs


Sale of platelet restricting drugs like Aspirin, Ibuprofen and Diclofenac to be restricted during possible Dengue season. These will be sold strictly against prescription by a registered medical practitioner.


All hospitals have been advised to have "fever corners" which will function at all hours.


Moreover, to keep Dengue treatment affordable, the government has put a ceiling price on NSI Ag (Elisa based) and Elisa MAC tests at Rs 600 and for platelet count at Rs 50. Any private hospital or lab which charges more than the fixed ceiling price for dengue testing and platelet count will face action.
Health department gears up to keep more than 300 fever clinics ready
The mohalla clinics set up by the government too have been prepared to deal with Dengue cases. The government aims to increase the number of dedicated fever clinics from 55 last year to 355 fever clinics this year. All hospitals have been advised to have "fever corners" which will function at all hours. The medical staff and paramedical staff at these clinics have been sensitised about prevention and treatment of dengue.
The Delhi Government has held a series of workshops at the Delhi Secretariat to sensitise doctors about Dengue. The last workshop was held on July 27, 2016.
Delhi government has stressed that emphasis should be on prevention of Dengue by controlling the mosquito breeding. Majority of the mosquito breeding takes place in the fresh water collected in the plastic containers, broken bottles, dabbas, plastic overhead water tanks, cement tanks, water coolers, tyres, flower pots, trash etc.
It is further added that students of government/private schools and colleges are being  roped in to spread awareness about steps for prevention of Dengue.