New Delhi: NDMC issues notice to AIIMS for mosquito breeding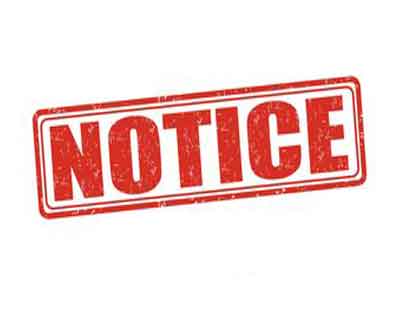 NEW DELHI: Intensifying its drive to control dengue, the New Delhi Municipal Council has issued over 1,300 notices to various establishments including AIIMS, Safdarjung Hospital and the Delhi High Court after breeding of mosquitoes were found in their premises.
The notices brings a sense as Déjà vu as even last year, the New Delhi Municipal Corporation had issued notice for the mosquito breeding in the AIIMS, Safdarjung premises.
At the time of Inspection at AIIMS, in last year a senior official from NDMC said "During the inspection, mosquito breeding was spotted at several areas within the campus of AIIMS. Despite being issued several notices, the administration has failed to take preventive measures to check breeding of mosquitoes."
Other places where breeding of mosquitoes were found include Lady Hardinge Hospital, RML Hospital, Paryavaran Bhawan, Meghdoot Bhawan, Sanchar Bhawan, Baroda House, Kashmir House, Red Cross Society and Shivaji Stadium, the NDMC said.
Challans have been issued to 12 of them including Vardhman Medical College-Safdarjung Hospital, DG Office Civil Aviation, Akashwani Bhawan and Laxmi builders (AIIMS premises).
"A total of 1,365 notices have been issued so far after mosquitogenic conditions were spotted by our inspection team," a senior NDMC official said.
Last year, NDMC had issued over 125 notices to the President's Estate after "heavy" mosquito-breeding was found at various places on its sprawling campus. However, the officials say the situation has "improved" this year.
According to municipal reports, at least 28 cases of dengue have been reported in the national capital with 15 of them in June.
May witnessed six cases of the vector-borne disease and in this month 15 cases till June 25.
Last year, the city saw a staggering 15,867 dengue cases, the worst in 20 years, even as the disease claimed 60 lives.