New Delhi: Rajouri Garden Doctor caught red-handed in sex determination sting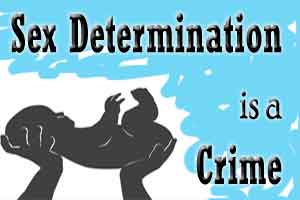 New Delhi, 3rd March: Another arrest has been made by the Delhi Police of a doctor from Rajouri Garden after he was caught by the health department red handed in a sex determination sting.

The sting operation was performed after the Delhi health officials received a request from the Haryana Police to perform the sting on one Dr Jasveer Singh Josan having a clinic in Rajouri Garden area. The racket involved the said  doctor performing fetal ultrasounds on patients coming from Haryana for the purpose of sex determination. The sting was performed with the help a decoy pregnant woman, hailing from Rohtak, Haryana who approached the tout of the doctor, who in-turn asked for Rs 16,000 to determine the sex of her unborn child. The health officials had already noted the serial numbers of the notes that were given to the tout. Soon the tout took her to the Josan Ultrasound clinic in Rajouri Garden, where Dr Jasveer Singh, an M.B.B.S, performed the ultrasound and told the lady the gender of the foetus. The health officials soon reached the spot, also recovering as evidence the notes with the said serial numbers.

The doctor has been arrested by the Delhi police. Ironically the tip about the said doctor was given to the Haryana Police by the tout himself who has now turned an informer of the police. This is in light of the recent decision of the Haryana government to pay Rs 1 lakh award to any person who provides information on doctors performing sex determination.

Taking Cognisance of the above incident, the Delhi Medical council has ordered an immediate Suspension of Dr Josan, an initiate further enquiry. Speaking to Medical Dialogues, Dr Arun Gupta President, Delhi Medical Council said, " It is unfortunate that even after repeated advices as well as warnings, doctors are still indulging such disgraceful practises. DMC is going to take a strict action against the doctor concerned and if found guilty remove his name from the register of registered practitioners."