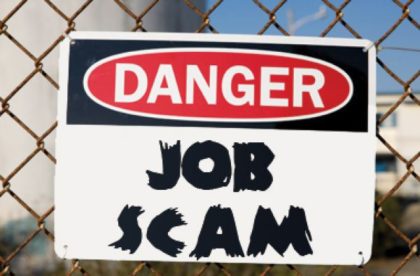 Reports of a job scam has been brewing in the Capital's Deen Dayal Upadhyay hospital, where junior doctors have alleged that some senior doctors are selling SR/JR posts at the hospital and subsequently manipulating the interviews to select the highest bidder.
As alleged by many junior doctors, Vacancies at the hospital are not being advertised. Interviews are being conducted in sort of secrecy and joining is then facilitated, based on money exchanged.
Moreover, it is alleged that interviews that are taken are highly manipulated. When a three member panel sits to interview to aspirants, marks are written with pencil, signatures are done with pen leaving scope for manipulation later on
In a letter written by the Hospital RDA to the Medical Superintendent of the hospital, the RDA has clearly pointed that many complaints have been received from Junior Residents regarding corruption in SR/JR cell during the interviews which were held on 11/05/2016 for JR recruitment, as money was demanded at different levels in SR/JR cell which includes some high authorities.
"We are asked to pay around Rs 70,000-80,000 if we want to get the job. The price is even higher if we want a specific department. The choice of a particular department will cost an additional Rs 20,000-30,000," said a doctor to India today.
The letter clearly points out to numerous other avenues of a corruption that exist in the process of recruitment at the hospital, which include simple formalities like joining, completion certificate, NOC, experience certificate, etc.
Even for getting a joining certificate, completion certificate, experience certificate or an NOC, doctors are allegedly asked to pay what is known as "one-month sewa".
"From lower-division clerks to higher authorities, all are involved in this corruption. The administration has been ignoring the matter for a while but it's high time now and some action should be taken," a senior doctor told MAIL TODAY.
"RDA DDU has requested the MS to quash the interview that was held on 11/05/2016 and take strict action against the concern persons and conduct fresh interview for JR recruitment.", explained Dr Sumit Paria, RDA President DDU
With the matter being splashed all over media, probe has been ordered into the matter
"A committee has been formed to look into the matter. But we have not got any substantial information or proof in the case. No one has come forward to accept that they bribed the doctors to secure a seat," Dr Savita Babbar, the MS, DDU informed . "Going forward, we will ensure that the interview process is done with utmost transparency."
"The health department is aware of the matter and the hospital administration is looking into it," said Dr Tarun Seem, secretary, department of health and family welfare, who also heads the Delhi government's directorate general of health services.
4 comment(s) on New Delhi: Resident doctor posts for SALE at Government Hospital