New Delhi: RML, Safdarjung, Lady Harding Hospitals get new medical superintendents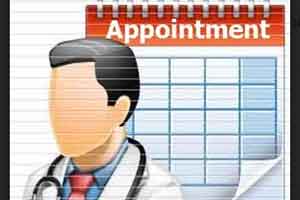 New Delhi: The central government has made several senior-level appointments at government hospitals, including at the Safdarjung and RML hospitals.
Rajendra Sharma, Consultant of Physical Medicine and Rehabilitation All India Institute of Physical Medicine and Rehabilitation in Mumbai, has been appointed as the new Medical Superintendent of the Safdarjung Hospital.
He will be replacing Dr A K Rai, who has been appointed as consultant in ENT department of RML hospital.
The union health ministry issued the orders yesterday.
Anil Kumar Gaur, a consultant at AIIPMR, has been promoted as the director of the institute.
Consultant of plastic surgery at RML, V K Tiwari has been made the Medical Superintendent of the hospital, in place of AK Gadpayle. Gadpayle has been shifted to the Directorate General of Health Services.
Rajiv Garg, Director and Professor of Opthalmology at Lady Hardinge Medical College, has been promoted as Director of the institute. He will replace Jagdish Chandra.
Read also: Union Health, AYUSH Ministries gets new Principal Secretaries