Newly built ESIC Hospital in Bihta to become operational from July 7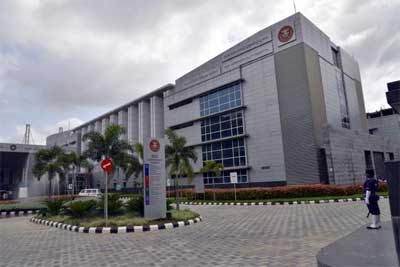 Patna: Union Minister of State for Labour Santosh Gangwar announced that much awaited multi-specialty hospital of Employees State Insurance Corporation(ESIC) would become operational at Bihta on July 07 and a Medical College would also be opened there soon.
Mr Gangwar, after spot inspection of the Hospital building in Bihta, told media persons here that a multi-specialty hospital of ESIC for insured labourers and employees would become functional at Bihta on July 7. In the beginning, the hospital would have the capacity of 100 beds and it would be enhanced further following increase in number of patients seeking treatment there, he added.
"Once the bed capacity increased to 300, permission for opening medical college would be sought in the hospital from competent authority", the Minister said adding that as per norms, a hospital with capacity of 300 beds is required for opening a medical college. Attempts had been made to provide quality treatment to laborers and employees under one roof with application of latest technology available in medical sector, he stated.