Allow Foreign medical graduates to treat COVID patients, MP Hema Malini Suggests UP CM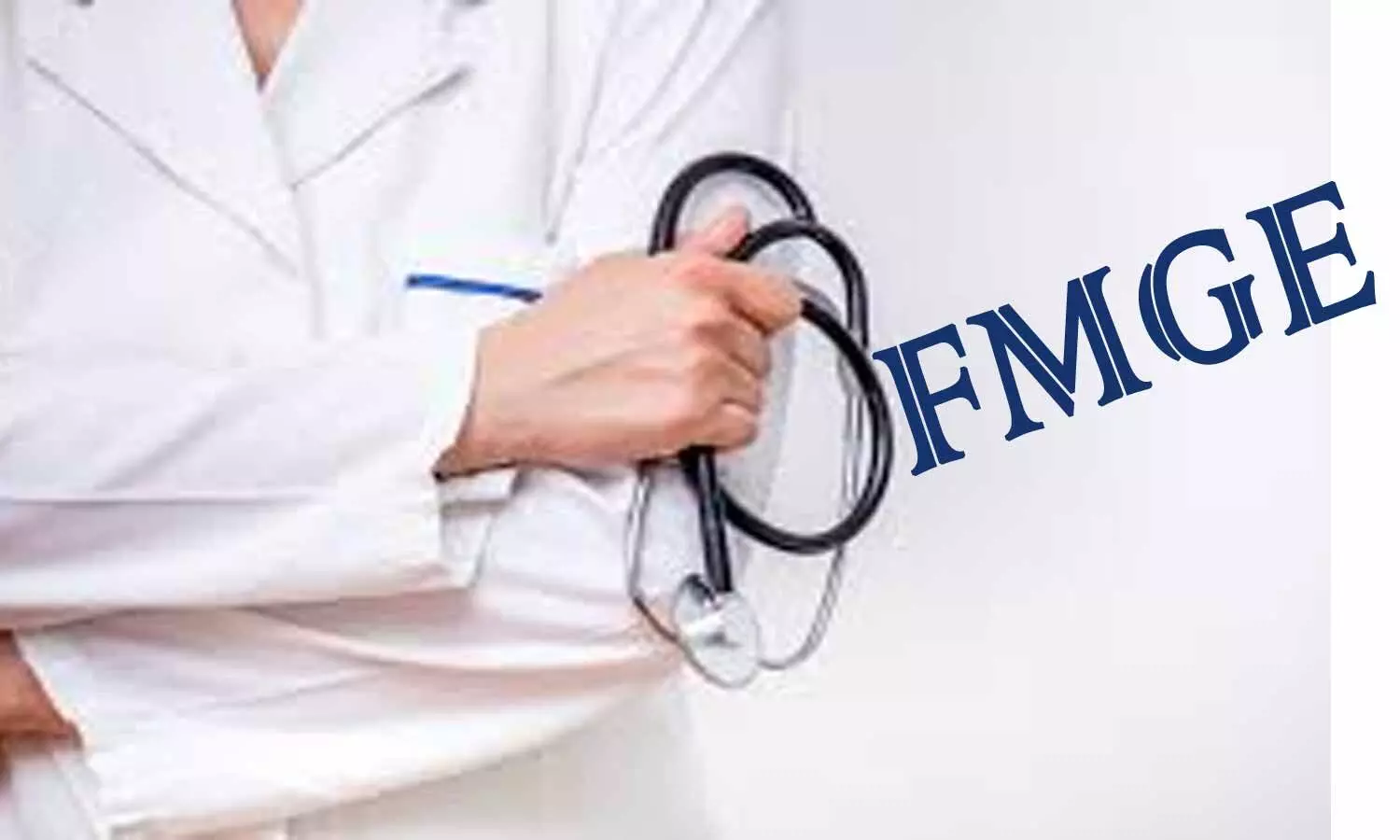 Lucknow: Stressing upon the excessive need of doctors to deal with the ongoing Covid-19 pandemic, veteran actress, and also a member of Parliament from Mathura, Hema Malini has written to Chief Minister Yogi Adityanath to allow the medical graduates from abroad to treat Covid-19 patients without completing the formalities of clearing Foreign Medical Graduates Exam (FMGE).

The MP in her letter mentioned that there is a dire need for doctors due to the ongoing Corona Pandemic, which has affected the whole country.
"Therefore, my request is that you bring the MBBS graduates from abroad, who haven't cleared their FMGE exam yet and are present in every district, and utilize their service for the treatment of Covid-19 patients," wrote Hema Malini in her letter further adding that this would make the treatment facility for Covid-19 patients smoother and better.
The FMGE-Screening Test has been introduced through Screening Test Regulations 2002. As per the regulations, "An Indian citizen/Overseas citizen of India possessing a primary medical qualification awarded by any medical institution outside India who is desirous of getting provisional or permanent registration with apex medical regulator or any State Medical Council on or after 15.03.2002 shall have to qualify a screening test conducted by the prescribed authority for that purpose as per the provisions of section 13 of the Act.
Speaking to the Times of India regarding the issue, Hema Malini, who has also written to the Union Health Minister regarding the issue, said, "Several foreign medical graduates want to work in Covid wards and they can be very helpful during the pandemic. The (UP) CM has assured me he will consider my request. I spoke to the (Union) health minister, too, in this regard and am hopeful to get a positive reply."

Stressing upon the need to mobilize the human resources of the foreign medical students during the crisis, Dr. Sahajanand Prasad Singh told TOI, "It looks like the pandemic will go on for a while and there is a need to allow these doctors to work for Covid patients due to the huge gap between demand and availability of doctors in the country," adding that almost 1 lakh such students are sitting idle at home due to the non-clearance of mandatory FMGE exam.
"If the government can allow final year MBBS students to treat Covid patients, why not foreign medical graduates?" he added.
The daily further reports that several of the Indian Foreign Medical Students (IFMS) have started campaigning on social media and have already approached the politicians to raise their voice regarding the issue.
Also Read: Expedite process for holding NEET PG 2021, final year MBBS, FMGE exams: IMA to centre

The IFMS Welfare MCI Gurukul Trust has also written to the Government of India stating that IMFS would provide their services free of cost during the pandemic for a year. This would help the country save nearly Rs 4,500 crore. Nearly 100 MPs/MLAs/ministers have written to GOI in support of IMFS so far, adds the daily.
One such foreign medical graduate from Russia told the daily, "We are ready to work for free for one year in Covid ICUs provided permanent registration/one-time exemption from FMG exam is given to us."

Further mentioning that the Government has allowed the BHMS/Ayush/homeopathy paramedics and nurses, along with medical interns, to work in Covid hospitals, he added, "And here we are ready to work without any salary if needed. Government should consider our demands."
Also Read: NBE confirms dates of FMGE 2021, PDCET 2021, directs COVID-appropriate behaviour
Source : with inputs