Triple Mutant Variant causes growing concern as India battles 2nd COVID wave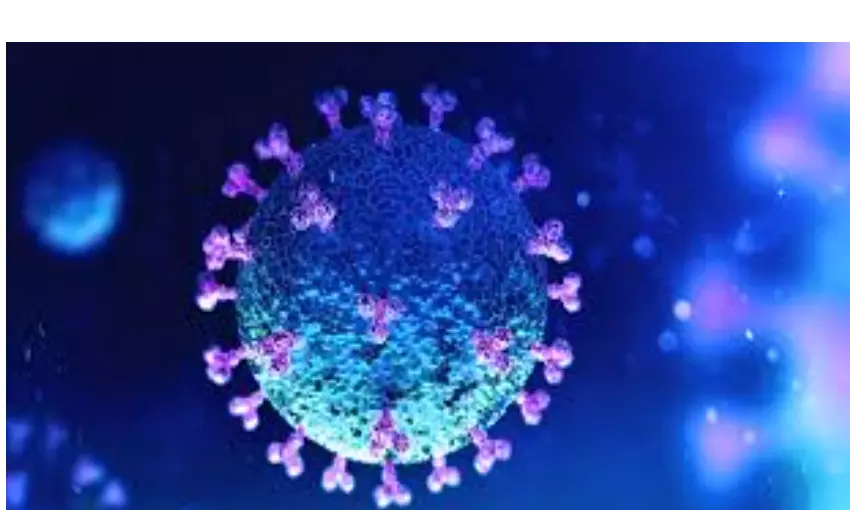 New Delhi: As the second wave of COVID-19 continues to wreaks havoc in India, the experts are flagging changes in the pattern in which this pandemic is manifesting itself in the country. A relatively younger population is calling in sick and doctors are worried about seeing children showing symptoms. A plethora of new symptoms continue to emerge creating confusion among the healthcare providers.

There are now several mutant strains of the virus in circulation across India, with a few mutations, labeled as mutations of concern and are believed to be responsible for the rapidly climbing caseload.
While experts were still scrambling in their response over the double mutant strain B.1.617 found last month, there is now a third mutation to prompt growing concern in India and abroad. The Covid-19 virus that is doing the rounds in Bengal is increasingly being found to be an indigenous triple-mutation (B.1.618).
Predominantly found during sampling from West Bengal, it has also been detected in samples from Delhi and Maharashtra. Experts say at present there is no conclusive evidence to comment on the impact that this variant can have on vaccines but the presence of E484K mutation in it is a cause for concern.
A mutation occurs when a virus replicates, its genes undergo random "copying errors" (i.e. genetic mutations). Over time, these genetic copying errors can, among other changes to the virus, lead to alterations in the virus's surface proteins or antigens. it's important to understand that many of these mutations are minor, and don't have an overall impact on how fast a virus spreads or potentially how severe a viral infection might be. In fact, some mutations could make the virus less infectious. Data on the World Health Organization's website indicates that "hundreds of variations of this virus have been identified worldwide" over the last year and a half.
According to India Today, the 'triple mutant variant' is the second lineage of SARS-CoV-2 virus which was formed after three mutations in the "wild virus", namely:

A deletion and two changes in spike protein
Deletion of H146 and Y145
Mutation in E484K and D614G in spike protein
Earlier, the double mutant (B.1.617 variant), first detected in Maharashtra, contains mutations from two separate virus variants -- E484Q and L452R. The third mutation evolved from the double mutation where three different COVID strains combined to form a new variant - B.1.618.

Both the E484Q mutation (reported in both UK and South African variants) and L452R mutation (found in the California strain) have been associated with much greater binding and antibody escape capabilities.
E484K is a major immune escape variant and a significant cause of worry among the scientists as they believe that this mutation renders the natural and vaccine-acquired immunity ineffective against this particular strain. Immune escape variants are those mutations that help the variant to evade the immune system and possibly result in compromising vaccine efficacy.
Vinod Scaria, who researches genome mutations at the CSIR-Institute of Genomics and Integrative Biology rolled out a Twitter thread detailing the new and distinct genetic and immune escape features of the triple mutant virus.
The IGIB is part of the Indian SARS-Cov-2 Genomic Consortia (INSACOG), which was set up to monitor and study whether Indians were getting foreign variants through travelers. It was during these studies that the double mutant variant (containing the E484Q and L452R mutations) was identified, mainly from Maharashtra samples.

The proportion of B.1.618 has been growing significantly in recent months in Bengal," said Vinod Scaria, "along with B.1.617 it forms a major lineage in Bengal", he added

He goes on to explain that the new strain is characterized by the deletion of two amino acids (H146del and Y145del), as well as possessing E484K and D614G variants in spike protein. All this, according to him, helps in increased infectivity capabilities
"This is a more transmissible variant. It is making lots of people sick very quickly. We have to keep tweaking vaccines. For that, we need to understand the disease. But we need sequencing on a war footing," NDTV quoted Dr Madhukar Pai, professor of epidemiology at McGill University, as saying.
Experts are now calling for faster genome sequencing in order to monitor the behavior of the mutants in terms of severity and transmissibility. Notably, genome sequencing produces a wealth of information that can throw light on the origins of the virus, the routes it has taken to reach particular geography, and the changes, or mutations, that are making the virus stronger or weaker. This data is crucial for evolving the vaccines and drugs in order to check the spread of pandemic in the community

"Mutation in the respiratory virus is a natural process. This process is augmented in situations of high spread and presence of vaccinated people in the community. We will see more variants in India in future too," Dr Harshal R. Salve, Associate Professor at Centre for Community Medicine, AIIMS New Delhi, told IANS.

So far sources indicate that the triple mutation is a variant of concern and could be driving a steep surge of cases across various states.The experts are pressing in for a faster rollout of vaccines to cover a significant population to ward off the danger caused by the triple mutant and future mutations.