205 seats available for MBBS Migration in Maharashtra: DMER releases seat position, Details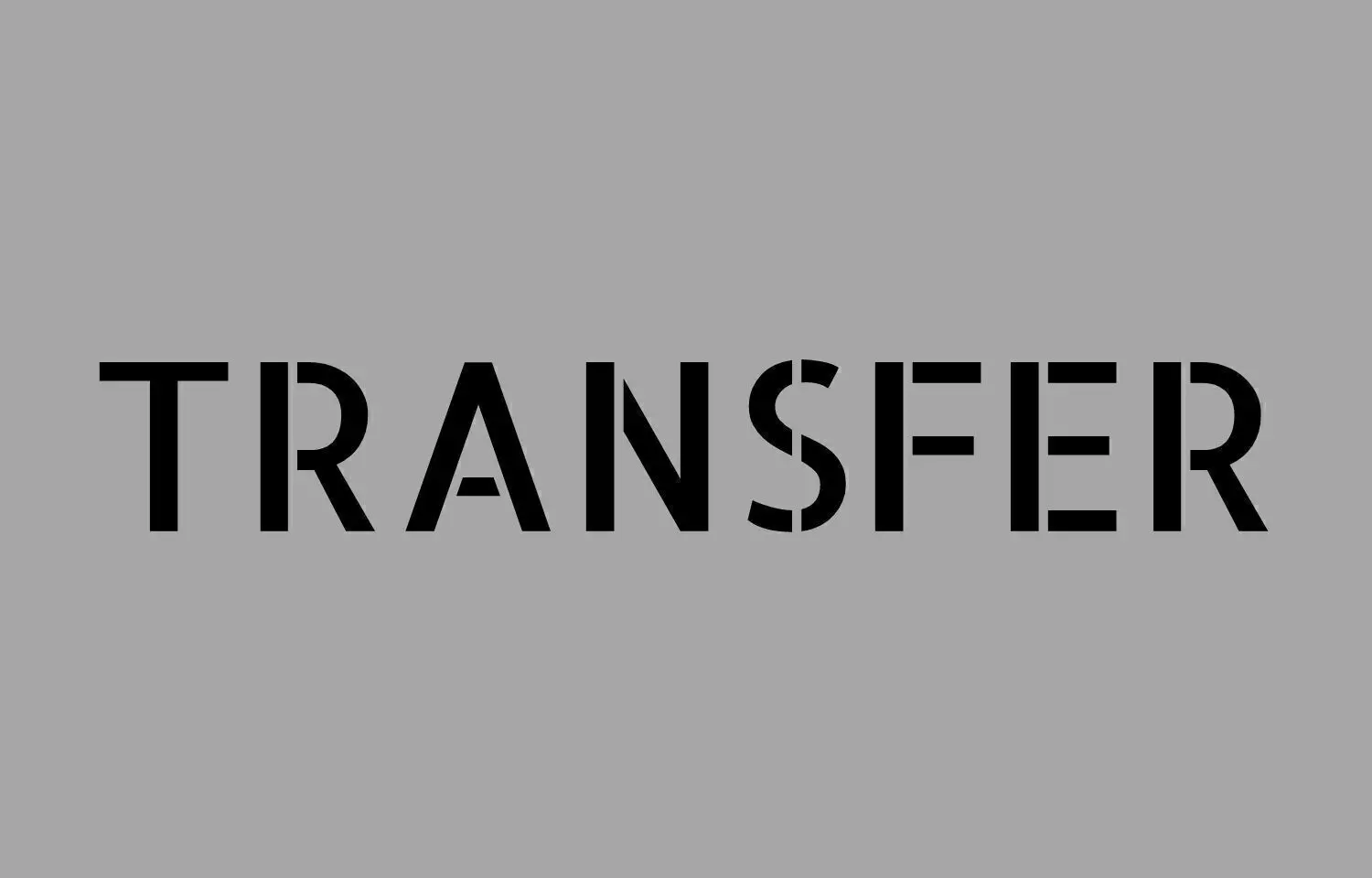 Mumbai: Through a recent notice, the Directorate of Medical Education and Research (DMER) Maharashtra has informed about the seat position for the medical students desiring to transfer to other colleges in the state for the Regular & Supplementary Batch.
According to the seat position, a total of 205 MBBS seats are available for MBBS students seeking migration.
There is a total of 3980 seats available in Government and Municipal Corporation Medical Colleges of which migration can be made to 155 vacant seats.
In Private Unaided and Deemed University Medical Colleges, 45 seats are available for migration out of 2120 total seats.
Moreover in Deemed University Medical Colleges, Dr. D.Y. Patil Medical College, Hospital & Research Centre has 04 seats, Dr. D.Y. Patil Medical College and Hospital, Sangli has 1 seat.
All the concerned candidates can view the the detailed seat position in the tables mentioned below:
Transfer of Medical Students in the State of Maharashtra (2020 - 2021) - Regular & Supplementary Batch
SEAT DISTRIBUTION CHART
(Government and Municipal Corporation Medical Colleges)
Sr.

No.

College Name

Total Intake

Total

Clear Vacancy

SC

ST

VJ

NT-1

NT-2

NT-3

OBC

Total Reserve

EWS

Open

1

GRANT MEDICAL COLLEGE

MUMBAI

200

04

01

00

00

00

00

00

01

02

01

01

2

L. T. MEDICAL COLLEGE MUMBAI

200

10

01

01

00

00

01

00

02

05

01

04

3

G. S. MEDICAL COLLEGE

MUMBAI

200

06

01

00

01

00

00

00

01

03

01

02

4

T. N. MEDICAL COLLEGE

MUMBAI

150

01

00

00

00

00

00

00

00

00

00

01

5

RAJEEV GANDHI MEDICAL

COLLEGE THANE

80

03

01

00

00

00

00

00

01

02

00

01

6

B. J. MEDICAL COLLEGE PUNE

250

05

01

00

00

00

00

00

01

02

01

02

7

DR. V.M. MEDICAL COLLEGE SOLAPUR

200

08

01

01

00

00

01

00

01

04

01

03

8

GOVERNMENT MEDICAL COLLEGE MIRAJ

200

10

01

01

00

01

00

00

02

05

01

04

9

SHREE BHAUSAHEB HIRE

MEDICAL COLLEGE DHULE

150

07

01

00

01

00

00

00

01

03

01

03

10

R.C.S.M. MEDICAL COLLEGE

KOLHAPUR

100

05

01

00

00

00

00

01

01

03

00

02

11

COOPER MEDICAL COLLEGE

JUHU, MUMBAI

200

10

01

01

00

01

00

00

02

05

01

04

12

GOVERNMENT MEDICAL

COLLLEGE JALGAON

150

08

01

01

00

00

00

00

02

04

01

03

GOVERNMENT MEDICAL

COLLEGE BARAMATI

100

03

00

00

01

00

00

00

01

02

00

01

12

GOVERNMENT MEDICAL

COLLEGE NAGPUR

250

07

01

01

00

00

00

00

01

03

01

03

13

INDIRA GANDHI MEDICAL

COLLEGE NAGPUR

200

04

00

00

00

01

00

00

01

02

00

02

14

SHRI V.N. . MEDICAL

COLLEGE YEOTMAL

200

10

01

01

00

00

00

01

02

05

01

04

15

GOVERNMENT MEDICAL COLLEGE AKOLA

200

10

01

01

00

00

01

00

02

05

01

04

16

CHANDRAPUR . MEDICAL

COLLEGE, CHANDRAPUR

150

08

01

01

01

00

00

00

01

04

01

03

17

GONDIA . MEDICAL COLLEGE

GONDIA

150

05

01

00

00

00

00

00

01

02

00

03

18

GOVERNMENT MEDICAL COLLEGE AURANGABAD

200

10

01

01

00

00

01

00

02

05

01

04

19

GOVERNMENT MEDICAL

COLLEGE NANDED

150

08

01

01

01

00

00

00

01

04

01

03

20

S.R.T.R. MEDICAL COLLEGE

AMBAJOGAI

150

07

01

00

00

01

00

01

01

04

00

03

21

GOVERNMENT MEDICAL

COLLEGE LATUR

100

05

01

00

00

00

01

00

01

03

00

02

Total

3980

155

20

11

05

04

05

03

29

77

16

62
Private Unaided and Deemed University Medical Colleges
Sr.

No.

College Name

Total Intake

Total Clear

Vacancy

SC

ST

VJ

NT-1

NT-2

NT-3

OBC

Total Reserve

Open

1

K. J. Somaiya Medical

College, Mumbai

50

02

00

00

00

00

00

00

01

01

01

2.

MAEER'S M.I.M.E.R.

Med. College, Post. Talegaon, Pune

150

05

00

00

01

00

00

00

01

02

03

3.

Dr. Vasantrao Pawar

Medical College, Nashik

120

03

01

00

00

00

00

00

00

01

02

4.

Smt. Kashibai Navale Medical College, Narhe, Pune

150

08

01

00

00

00

01

00

00

02

06

5.

M.M. Patel Public Charitable trust's Ashwin

Rural Med. College, Solapur

100

05

00

01

00

01

00

00

00

02

03

6.

Dr. Ulhas Patil Medical College, Jalgaon

150

00

00

00

00

00

00

00

00

00

00

7.

B.K.L. Walawalkar Rural

Medical College, Ratnagiri

100

04

00

00

00

00

00

00

01

01

03

8.

Prakash institute of

medical sciences & research, Islampur- Sangli

150

00

00

00

00

00

00

00

00

00

00

9.

N.K.P. Salve Institute of

Med. Sciences, Nagpur

150

00

00

00

00

00

00

00

00

00

00

10.

Dr. Punjabrao Deshmukh Smruti Medical College,

Amravati

100

05

00

00

00

00

00

00

01

01

04

11.

M.I.M.S.R. Medical

College, Latur

150

08

00

00

00

00

00

00

00

00

08

12.

JIIU's Indian Inst. of Med.

Scien. & Research, Jalna

100

05

00

00

00

00

00

00

00

00

05

Total

2120

45

02

01

01

01

01

00

04

10

35
Demmed University Medical Colleges

Sr. No.

College Name

Total

Intake

Vacancy

Open

1

Dr. D.Y. Patil Medical College, Hospital

& Research Centre, Pune

250

04

04

2

Dr. D.Y. Patil Medical College and

Hospital, Sangli

150

01

01