547 MBBS Seats Went Vacant In Last Two Years, Union Health Minister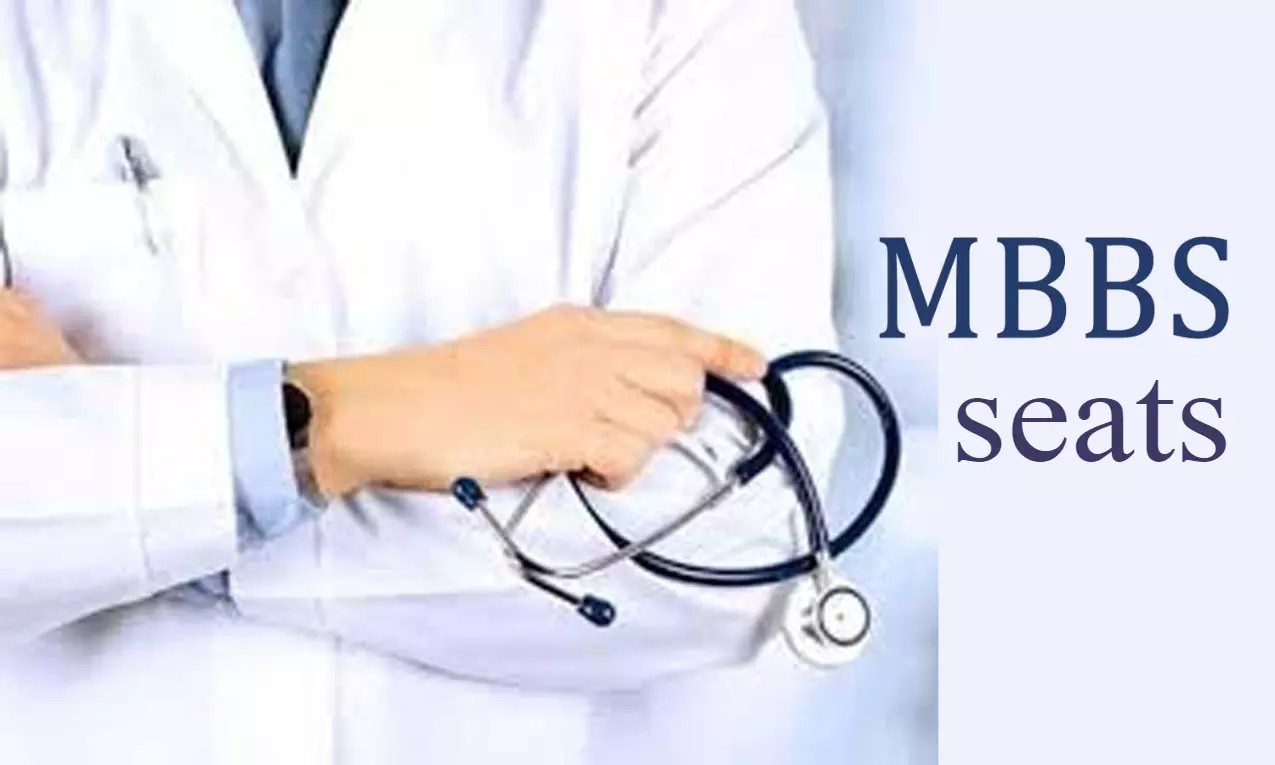 New Delhi: A total number of 547 MBBS seats went vacant in the last two academic years, the Union Health Minister, Shri Mansukh Mandaviya has recently informed the Rajya Sabha.
The number is 274 for the Academic year 2018-2019 and 273 for 2019-2020. In respect of Vacant seats, Madhya Pradesh and Jharkhand tops the list as in Madhya Pradesh a total number of 149 MBBS seats remained vacant in 2018-2019, whereas in Jharkhand, 114 MBBS seats were unfilled during the academic year 2019-2020, revealed the information provided by the Union Health Minister.
The Minister was responding to a series of questions related to the vacant MBBS seats in the Country. Dr. Vikas Mahatme, a member of the Parliament sought to know from the Union Health Minister the data regarding the vacant MBBS seats in India in the last two years. He also questioned whether the fees being charged in Medical Colleges are reasonable and about the steps that have been taken by the Union Government for regulating the fees in the medical colleges across the country.
Also Read: After NMC nod to 11 New Medical Colleges, 1650 MBBS Seats to be Added to Tamil Nadu

Explaining the admission process for the medical courses in detail, Union Health Minister mentioned in a Statement, "As per the provisions of the Regulations on Graduate Medical Education and Post Graduate Medical Education, the Common Counseling for admission to Central Educational Institutions, All India Quota seats in Government Medical Colleges and Deemed Universities is conducted by the Directorate General of Health Services, Ministry of Health & Family Welfare, Government of India. Similarly, for admission to the State Quota seats in Government Medical College and all the seats in private medical Colleges, the respective State Governments conduct common counseling."

Further, the data presented by Minister Mandaviya revealed that there were a total number of 274 vacant MBBS seats in India for the academic year 2018-2019 and for 273 seats were unfilled for the 2019-2020 academic session.
In case of the data regarding 2018-2019, Madhya Pradesh was the State with the most numbers of vacant MBBS seats, i.e. 149. Apart from this, 2 MBBS seats remained unfilled in Andhra Pradesh. In case of Assam, Bihar, Chandigarh, Chhattisgarh, Delhi, Haryana, Himachal Pradesh, Jammu & Kashmir, Karnataka, Kerala, Maharashtra, Mizoram, Orissa, Punjab, Rajasthan, Telangana, Tripura, Uttarakhand, Uttar Pradesh and West Bengal 1, 16, 2, 2, 4, 1,1,3,2,1,1,1,2,3,1,75, 2,3,1,1, seats were vacant respectively.
For the academic year 2019-2020, Jharkhand comes at first place with a total number of 114 vacant MBBS seats. Jammu & Kashmir comes at the second place with 55 seats being unfilled. Apart from these, 21 seats were vacant in Orissa and 10 remained unfilled in Tamil Nadu. There were a total number of 9 vacant MBBS seats in West Bengal and Maharashtra, 8 in Telangana, 7 in Haryana, 6 in Andhra Pradesh, 5 in Gujarat and Rajasthan, 4 in Uttar Pradesh and Bihar, and 2 in Delhi and Madhya Pradesh . Besides, in Assam, Chandigarh, Kerala, Manipur, Punjab, and Tripura 1 MBBS seats were vacant in each of these States.
The details of vacant MBBS seats State-wise and Year-wise for the last Two Years.
Vacant Seats

Sl. No.

State

2018-19

2019-20

1

Andaman Nicobar Islands

0

0

2

Andhra Pradesh

2

6

3

Arunachal Praresh

0

0

4

Assam

1

1

5

Bihar

16

4

6

Chandigarh

2

1

7

Chhattisgarh

2

0

8

D& N Haveli

0

0

9

Delhi

4

2

10

Goa

0

0

11

Gujarat

0

5

12

Haryana

1

7

13

Himachal Pradesh

1

0

14

Jammu & Kashmir

3

55

15

Jharkhand

0

114

16

Karnataka

2

6

17

Kerala

1

1

18

Madhya Pradesh

149

2

19

Maharashtra

1

9

20

Manipur

0

1

21

Meghalaya

0

0

22

Mizoram

1

0

23

Orissa

2

21

24

Pondicherry

0

0

25

Punjab

3

1

26

Rajasthan

1

5

27

Sikkim

0

0

28

Tamil Nadu

0

10

29

Telangana

75

8

30

Tripura

2

1

31

Uttarakhand

3

0

32

Uttar Pradesh

1

4

33

West Bengal

1

9

TOTAL

274

273
While commenting on the fees being charged by medical colleges, Union Health Minister stated, "The respective State Governments are responsible for fixation of fee in case of Government medical colleges. In pursuance of the directions of the Hon'ble Supreme Court of India, the fee structure in the case of private unaided medical colleges is to be decided by the Committee set up by the respective State Government under the Chairmanship of a retired High Court Judge."
"Further, the National Medical Commission (NMC) has been constituted with effect from 25th September, 2020. The NMC Act, 2019 empowers the NMC to frame guidelines for determination of fees and all other charges in respect of 50% of seats in private medical institutions and deemed to be Universities. NMC has framed the draft guidelines and comments thereon have been obtained from general public," he further mentioned.

To view the Official Notice click on the Following Link:
https://medicaldialogues.in/pdf_upload/as240-158846.pdf
Also Read: MBBS seats increased by 53.22 percent, PG Medical seats by 80 percent from 2014 to 2020: MoS Health