AIIMS releases datasheet for final professional MBBS compartmental examinations February 2021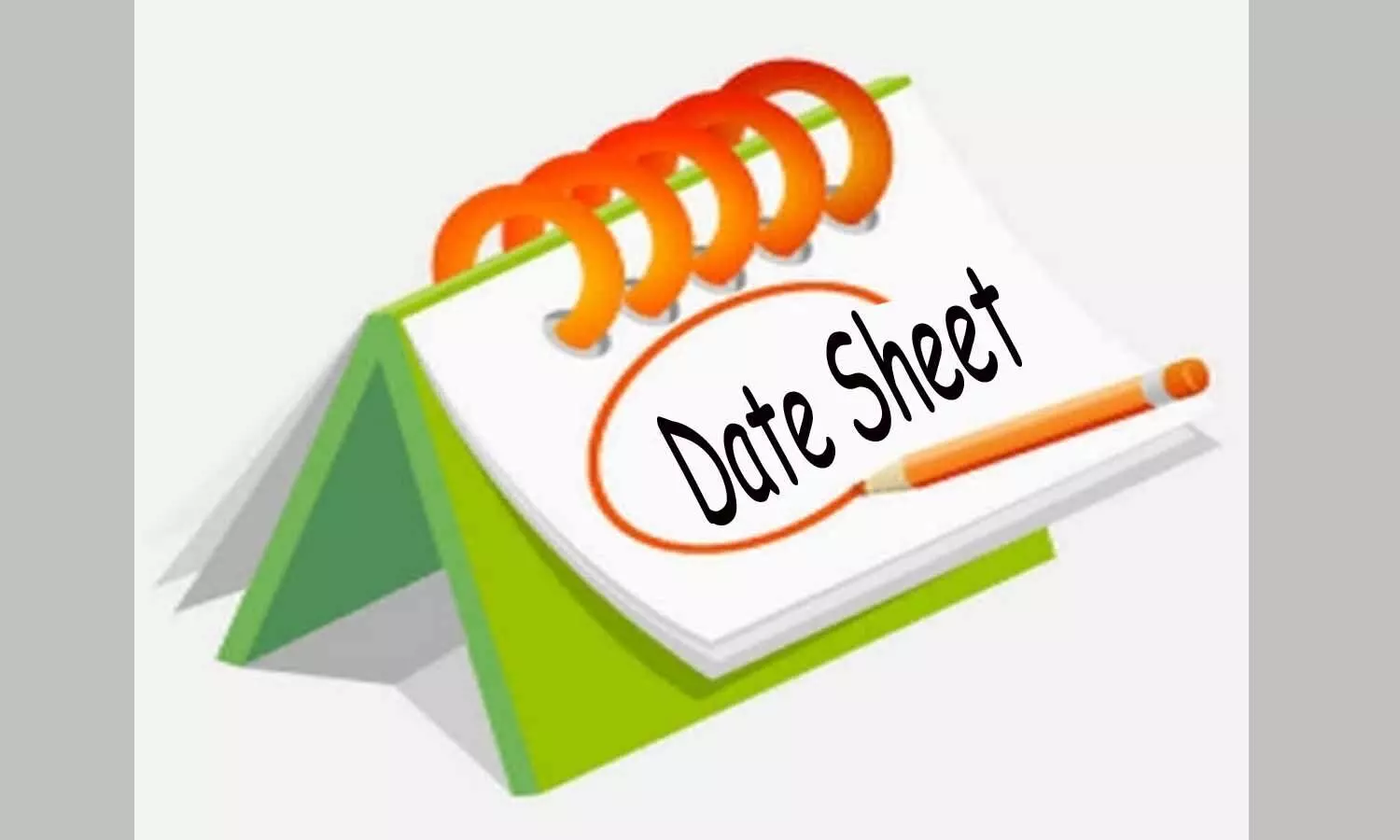 New Delhi: Through a recent notice, the AIIMS has released the datasheet for the final professional MBBS compartmental examination.
The exams are scheduled to be held from tomorrow. All the concerned MBBS students are requested to view the datasheet attached below:
Final Professional M.B.B.S. (Compartmental) Examination -
Theory Examination :
Date / Day

Subject

Paper No.

23.02.2021

Tuesday

Obst. & Gyneacology

I
Practical / Viva voce Examination :
Date / Day

Subject

Department

Time

24.02.2021 Wednesday

Obst. & Gyneacology

8.00 am. Onward
Venue: Theory: Convergence Block, First Floor, AIIMS
Practical: Concerned Department.
Time: Theory: 9.30 A.M. to 12.30 PM.
Practical: Please check exact timing from the respective departments.
NOTE
: All latest information will only available at Examination Section website i.e. (
www.aiimsexams.org
) in "Student Tab" please regularly visit the website.
To view the official notice, click on the following link:
All India Institute of Medical Sciences (AIIMS) is one of the most premier medical institutions in the country at present. All India Institute of Medical Sciences is an autonomous institute with national importance. The degrees awarded by the Institute under the All India Institute of Medical Sciences Act are recognized medical qualifications for the purpose of the Indian Medical Council Act and notwithstanding anything contained therein, are deemed to be included in the first schedule of that Act, entitling the holders to the same privileges as those attached to the equivalent awards from the recognized Universities of India.
For more details, log on to the official website of AIIMS: