MBBS 2021 at AIIMS Kalyani: 125 seats up for grabs, Check out eligibility criteria, fees, CRRI, all admission details here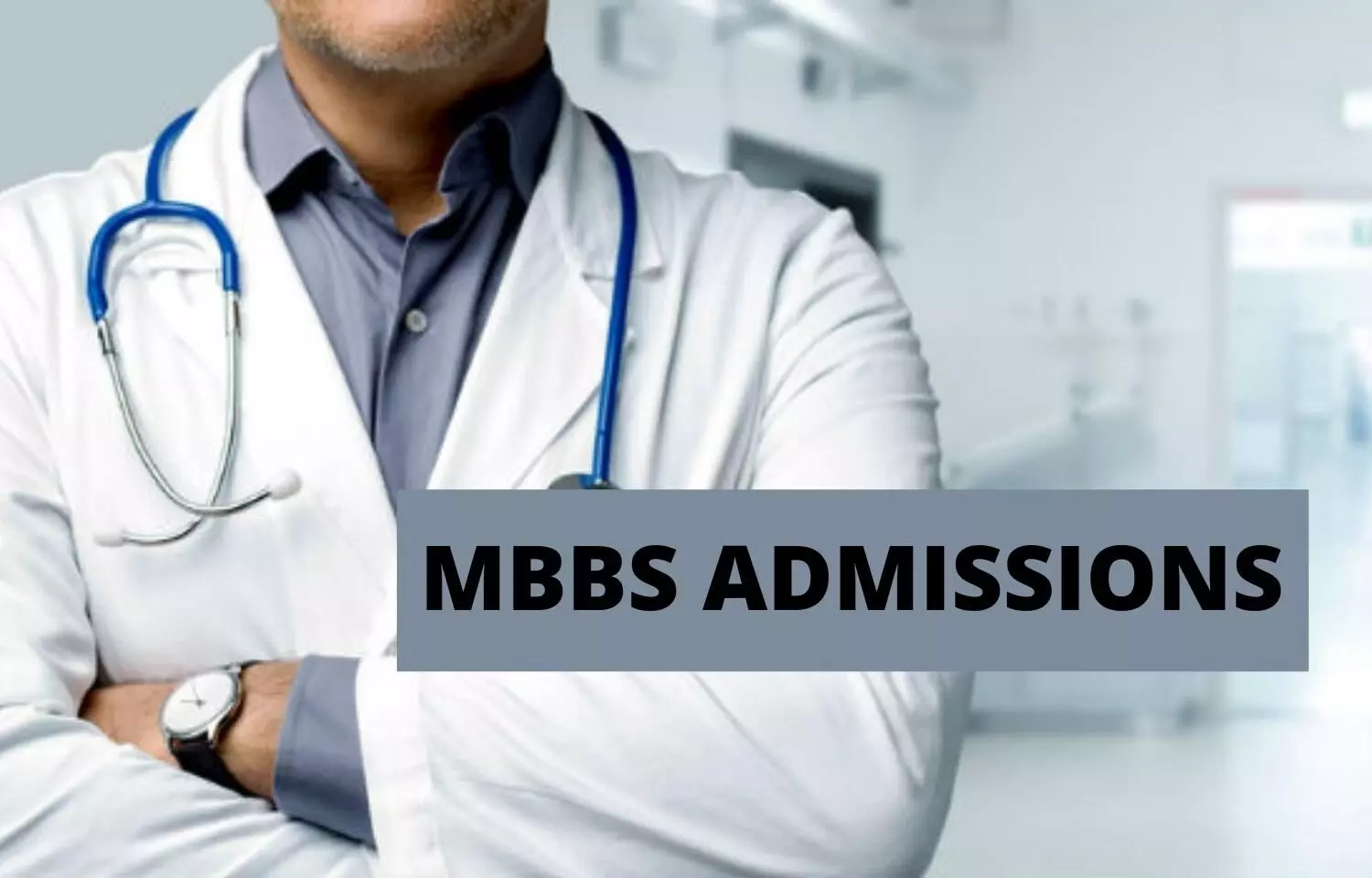 Kalyani: All the aspirants who are intending to pursue MBBS course at All India Institute of Medical Sciences, Kalyani (AIIMS) can now check out all the necessary admission details as released by the institute.
The Course of studies leading to the award of Bachelor of Medicine and Bachelor of Surgery (M.B.B.S.) of the All India Institute of Medical Sciences lasts for a minimum of five and a half academic years including one year's compulsory internship.
The details pertaining to reservation of MBBS seats at AIIMS Kalyani which counts to the total of 125 seats, information on fees, eligibility criteria, attendance, weightage of internal marks and CRRI are mentioned below. The candidates are advised to go through the said details to avoid any confusion before applying for the MBBS course at AIIMS Kalyani.
Reservation & Number of Seats
According to the information brochure released on the official website of AIIMS Kalyani, the 125 (One Hundred and Twenty-Five) seats for Indian nationals are available for admission to MBBS course.
Out of these, 19 (nineteen) seats are reserved for the Scheduled Castes, 9 (nine) seats are reserved for the Scheduled Tribes, 34 (thirty four) seats are reserved for Other Backward Classes ( non-creamy layer), 13 (thirteen) seats are reserved for economically weaker section (EWS) and 50 (fifty) seats for General Category for Indian Nationals. A 5% reservation (six seats) for persons with Benchmark Disability (PWBD) as per provision of Rights of Persons with Disabilities Act, 2016 shall be provided on horizontal basis, amongst the seats available subject to evaluation by the Medical Board of the Institute.
Admission Details
AIIMS Kalyani has a MBBS course divided into three professional divisions: First, Second and Third Professional MBBS are of one, one and half and two years duration respectively. The overarching goal is to cover the basics of all aspects of Medical Sciences. Admitted candidates must attend the Orientation Programme and join classes on the stipulated date. The admission of the candidates, who fail to join the Course by the date stipulated in the letter of intimation, shall automatically be cancelled and such seats shall then be offered to the candidates on the waiting list in order of merit in the same category. Candidates selected for admission to the MBBS course at the AIIMS Kalyani after verification of their eligibility and offered admission should bring the following original certificates/ testimonials/documents at the time of admission:
I. Certificate of having passed the 10+2 or equivalent Examinations, showing the subject offered by him/her in the Examination
II. Certificate from the Board from which he/she passed the High School/Higher Secondary Examination, showing his/her date of birth.
III. Certificate/Mark sheet from the Board from which he/she passed the 10+2 or equivalent Examination showing that he/she has secured 60% or more marks (50% in case of SC/ST/Persons with Benchmark Disability) in aggregate in English, Physics, Chemistry and Biology.
IV. Migration Certificate from the University/Board last attended by him/her.
V. Applicable only to candidate belonging to Scheduled Caste/Tribe/OBC/OPH Category:
a. SC/ST Certificate issued by the competent authority. Community should be clearly mentioned in the certificate.
b. OBC Certificate issued by the competent authority. The sub-caste should tally with the central list of OBC. OBC candidates should not belong to Creamy layer. OBC certificate must be in the prescribed format.
c. Certificate from prescribed authority showing that he/she belongs to Persons with Benchmark Disability Category.
FEES & OTHER PAYMENTS
The dues are to be paid in cash immediately, after you have been declared medically fit in the Medical Board of the Institute as per details given below:
| | | | | |
| --- | --- | --- | --- | --- |
| Sl No. | ACADEMIC & OTHER FEES | Amount in`Rs | HOSTEL & OTHER FEES | Amount in Rs |
| 1 | Registration Fee | 25.00 | Hostel Rent* | 990.00 |
| 2 | Caution Money | 100.00 | Gymkhana Fee | 220.00 |
| 3 | Tuition Fee | 1350.00 | Pot Fund | 1320.00 |
| 4 | Laboratory Fee | 90.00 | Electricity Charges | 198.00 |
| 5 | Student Union Fee | 63.00 | Mess Security (Refundable) | 500.00 |
| 6 | | | Hostel Security (Refundable) | 1000.00 |
| | Total | 1628.00 | TOTAL | 4228.00 |
ABOVE FEES ARE SUBJECT TO REVISION
*Hostel accommodation will be provided subject to availability
The details of mode of payment would be intimated to the selected candidates in due course.
Attendance
A minimum attendance for passing the MBBS course is mandatory.
Every MBBS student must obtain 75% attendance in aggregate in each of the subjects before they are permitted in the 1st, 2nd and Final Professional Examinations. This 25% relaxation includes all unavoidable reasons.
Any student with attendance less than the above norms will NOT BE PERMITTED IN THE 1st, 2nd & final Professional Examination.
ATTEMPTS
Students would only be permitted to appear in Professional examinations if they get at least 50% marks in the internal assessment of each of the concerned professional subjects. Aggregate 50% marks separately in theory and practical is must for passing any professional subject. The students, who will not be able to pass the professional examination, will have to appear for the supplementary examination. If a student does not qualify/pass MBBS 1st Professional Examination in 3 attempts (Regular & Supplementary) and 2nd Professional Examination/3rd Professional Examination in 04 attempts i.e. 02 regular plus 02 supplementary Examinations (for all subjects) for each phase, then the name of such students will be struck off from the rolls of the Institute. However, in case such rules are modified at any time the appropriate rules shall apply.
Weightage for Internal Marks
Out of the regular formative assessments (n) and end semester examination marks, students' performance in the (n-3) best formative assessment tests and Semester examination will be considered for total internal assessment marks. Students who would not be able to secure 50% internal marks in any of the professional subjects will be detained for all the professional subjects. First MBBS students who will not be able to clear the First MBBS Professional Examination and the detained students who can qualify with 50% marks in the improvement assessment examination will be allowed to take the supplementary Examination.
In case detained students secure less than 50% marks in improvement internal assessment the student will not be allowed to sit in the Supplementary Examination and will be made to repeat the 1st year but this non-appearance will not be counted as an attempt.
COMPULSORY ROTATORY INTERNSHIP TRAINING
After passing the Final M.B.B.S. Examination, all the candidates will be required to do compulsory internship for a period of one calendar year (12 months) in the hospital and rural health centers recognized by the AIIMS. During the internship period, the interns are allowed a total of 15 days leave in full term of one year. (Any Modification of rules of Internship will be notified separately).
The degree of M.B.B.S. shall be awarded after satisfactory completion of one year's internship.
To view the official prospectus, click on the following link:
https://medicaldialogues.in/pdf_upload/aiimsk-mbbs-2021-prospectus-and-annexures-163973.pdf