MD, MS, Post MBBS Diploma 2021: DME Tripura releases eligibility criteria, Check out all admission details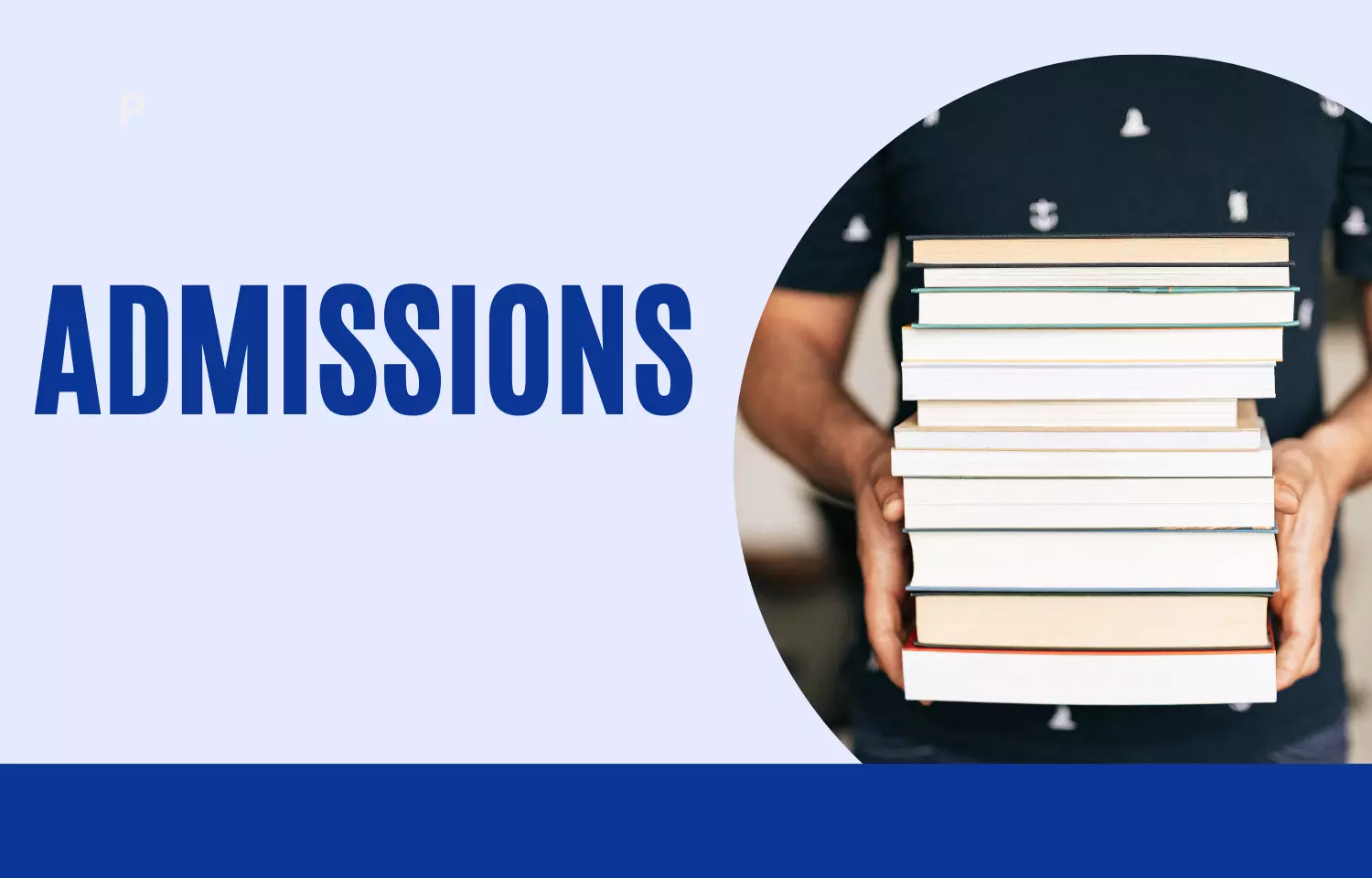 Tripura: Through a recent notification, the Directorate of Medical Education (DME Tripura) has informed regarding the admission process to MD, MS, and Post MBBS Diploma courses in this academic session.
All the pertinent details consisting Eligibility, Guideline, Registration Fees, Security Deposit for Round 2, Steps of Counselling, Flow Chart, Applicable Bonds etc in connection with Tripura State NEET PG (MD/MS/Post MBBS Diploma) 2021 for distribution of State Quota MD/MS seats at AGMC & TMC, Management Quota seats at TMC and Post MBBS Diploma seats at IGM Hospitals are mentioned herewith for general information to all concerned eligible candidates.
Admission to the state quota /domicile Seats and Seats in the Private Medical College affiliated to the Tripura University in different Post Graduate Medical Courses shall be made on the basis of Inter se merit of NEET PG (MD/MS) POST MBBS DIPLOMA) 2021 through Single point entry of different categories of UR/ST/SC/PWD (Physically Handicapped), WESM( Ward of ex-serviceman) & EWS (Economically Weaker Section) successful candidates as per cut of marks determined by MCI/MoHFW, New Delhi at the Point of time and with applicable incentive for eligible in-service candidates. The Counselling authority of the above seats shall be the Tripura State PG (MD/MS) 2021 Counselling Committee.
Eligibility Criteria
(a) The candidate must be a Citizen of India, and
(b) The candidate must be a domicile of the State of Tripura, and
(c) The candidate must obtain the MBBS Degree from any Medical College Recognized by MCI with MBBS Registration Certificate of Tripura State Medical Council.
(d) The candidate must have completed the compulsory Rotatory Internship for 1(one) year on or before 30/6/2021. He should possess registration from State Registration Council or Central Registration Council. The Candidate if not got the Registration from Medical Council of the State of Tripura and subsequently must produce the said registration after getting registered of the Tripura Medical Council within 3(three) months of his/her admission for the PG Courses to the concerned Institution for candidates admitting in Medical Colleges of the State as well as to the office of the Director of Medical Education, Govt. of Tripura.
(e) The candidate must register his/her name in Tripura State PG (MD/MS) Post MBBS Diploma Counselling 2021 with requisite fees, security deposits, information and documents which ever and wherever applicable in Round 1 and Round 2. There will be no fresh Registration in the MOP -UP Round.
(f) A candidate must get Qualifying marks in NEET PG 202] to participate in the counselling. State in-service candidate must get such qualifying marks after adding incentives of additional marks. Such addition of incentive marks will not be added in regard of participating the council for Post MBBS Diploma seats.
In service candidates shall have to fulfil his/her Eligibility Criteria & have to state the number of completed years of service in Rural/Difficult/ Remote Areas as determined by Appointing Authority/ Director of Health Services, Government of Tripura with Relevant Certificates to get the Incentives of additional 10 % marks per year of Rural/ Difficult/ Remote Service up to a maximum of 30 % marks that he/she obtained in the NEET PG 2021 for 3 years or more of service in Rural/ Difficult /Remote areas of Tripura.
Provided that in determining the merit of candidates who are in service of Government service, weight age in the marks will be given as an incentive up to 10 % of marks obtained for each year service in remote and /or difficult areas or Rural areas up to maximum of 30 % of marks obtained in NEET PG 2021 as additional marks to determine his/her ultimate rank/merit in the Common Merit list of Registered candidates from which selection of candidates for PG Courses will be done through counselling as per merit (Common Merit List) and seat matrix
-The remote/difficult/rural areas shall be as notified by the State Government/Competent authority from time to time.
For Post MBBS Diploma Courses (at IGM Hospital) such incentives will not be applicable for in-service doctors in determining his/her ultimate rank. (as for Sponsored /In-service earmarked seats).
In service candidate of Tripura Health Services to get the incentives for in service candidature must have the following eligibility -
A candidate must be a domicile of Tripura, and
A candidate must pass MBBS Degree from Medical Colleges of Tripura or outside the State of Tripura and
The candidate must possess No Objection Certificate from the appointing authority for appearing NEET PG 2021 from the appointing authority.
The Candidate must possess service certificate denoting eligibility from the appointing authority which would determine the ultimate merit/rank of the candidate with applicable weight age in the marks as incentives. (But such weight-age in marks will not be applicable for an in-service candidate for selection into Post MBBS Diploma seats.
Sponsor ship criteria, study leave or other admissible leave, service bond and discontinue bond etc will be applicable as per State Government Rules / guideline in respective regard.
Eligibility for the management quota at Tripura Medical College.
Eligibility:
Must qualify NEET PG-2021 and meet one of the following
i. The candidate must be a permanent resident of Tripura passed out MBBS from Tripura or any other State
it. Ex-Students , Pass out MBBS from Tripura Medical College of Agartala Government Medical College irrespective of Tripura domiciled of belonging to other State of India /any Union territory
The choice or preference regarding subject, Course, Institution, once exercised shall be final for a particular round and cannot be subsequently changed in that particular round of counselling, Therefore, applicant shall have to be very particular during online registration and cautious during filling up their Format and choice filling.
Admission to the Post Graduate Medical Degree Courses shall not be allowed unless the candidate has got himself/herself registered with the Tripura State Medical Council or with the Medical Council of India and got completed their internship within 30/6/2021. Candidates who did not get registered in the Tripura State Medical Council by the time of Counselling must get registered his/her name with State Medical Council within 3(three) months from the date of admission if allotted and admitted.
Candidate who is pursuing any course of study or internship training in any Institutions /Universities is not eligible for admission if she/he did not complete the internship within 30/6/2021.Such candidates shall have to submit the completion certificate from the Head of the concerned Institution regarding his/her internship training to have completed on or before 30/6/2021. Candidate pursuing any course at present must submit acceptance of resignation and release certificate regarding his/her pursuing courses from the Head of the Concerned Institution before getting admission to the PG courses of academic session 2021 (MD/MS and Post MBBS Diploma) if get
Tripura State Merit List of Candidates:-
Tripura State Merit List of Registered eligible NEET PG 2021 candidates shall beprepared from the registered eligible NEET PG 2021 candidate who have registered their name for Tripura State PG (MD/MS) Counselling 2021 with requisite fees with relevant documents. The said Merit List will be prepared by NIC, Agartala Tripura from the All India Merit List (Ranking) supplied from Assistant Director General (ME), Directorate General of Health Services, Ministry of Health & Family Welfare, Govt. of India, New Delhi.
There shall be a common merit list (adding incentives for only eligible In-Service Candidates) indicating merit position and stating each caste category (ST,SC} , EWS, PWD Categories as per information particulars registered by the candidate which will be published in due course after registration for the counselling by the candidates gets completed by the schedule date.
Schedule of the counselling (including "registration", "choice filling", "allotment result" will be published shortly in due course. Seat matrix also will be published shortly in due course
Counselling for Selection of Candidate for Admission:
The candidate shall be selected as per Merit and choice filled up/opted by the candidates for admission to different Post Graduate Medical Courses in the Medical Colleges of the State of Tripura or outside the State though Online Counselling strictly according to the time schedule which would be published/notified by the appropriate authority in due course.
Candidates are deemed to have read, agreed and accepted the Information Bulletin, Eligibility Criteria and Terms and Conditions, Steps of Counselling, Applicable registration fees and security deposit etc and Information Bulletin for NEET PG 2021 before registering their candidature in the counselling.
Registration fees for round-1 participation Candidates have to register their names with requisite registration fees through online @ Rs. 6,000/- per candidate for General category and Rs. 5,000/- for SC, ST& PWD category. No registration will be allowed beyond schedule period of registration.
Security deposit in the Second Round is Mandatory for all the Registered Candidates willing to take part in the Second Round. Registration with deposit of registration fees is mandatory for a candidate in each of the Round 1 and or Round 2, he/she intends to participate. Separate registration fee is not applicable to a candidate willing to take part in Round 2 if he/she gets registered in Round-1 with requisite registration fees. But Security Deposit to participate in Round-2 is mandatory for all candidates.
Security Deposit for 2nd Round: (Mandatory) for candidates who will be participating in Round 2.
1. Candidates willing to take part for AGMC (Govt) seats shall have to deposit Rs. 25000 /- for General Candidate and Rs. 12500 /-. for SC, ST candidate.
2. Candidates willing to take part for only Private seats at TMC shall have to deposit Rs. 2 lac irrespective of category.
3. Candidates willing to take part in both Private seats and Government seats will have to deposit an amount of Rs. 2 lac only irrespective of category.
Fresh Registration in 2.4 Round is open to fresh candidates who do not register his/her candidature in Round -1_ but he/she shall have to deposit the mandatory security deposit for Roiund-2 along with registration fees for participation in Round-2 not registered in Round 1, along with mandatory security deposit for Round 2.
candidate will have to appear in person in due date and time and venue at allotted admitting institutions for physical verification of their documents/relevant certificates with original documents/ relevant certificates etc. Absence of a candidate on the day of physical verification and/or failure to submit original relevant documents/ certificates during the physical verification, he/she will be marked as absent and her/his candidature/nomination may stand as cancelled for that round of counselling. Similarly, the candidates after allotment in round one if failed to join the college on that seat by the last date of joining as scheduled he/she shall have no further claim for the seat. But can join in round 2 (two) if a candidate remains "absent" in round one or does not go for choice filling or is not allotted a seat in Round 1. His/her may appear in round two with necessary mandatory security deposit. The Flowchart of the whole counselling is given in Annexure-1. Successful Physical verification of documents which will be carried out in the allotted admitting Institution for a selected candidate is mandatory for that candidate for getting admitted to his/her allotted seat
The candidates appearing for Counselling will have to upload/submit the following documents as per registration form :
(i) Admit Card of NEET PG.
(ii) All India NEET PG Rank Card.
(iii) | University MBBS Degree Certificate.
(iv) Mark Sheet of MBBS Degree Certificates of 1*, 2" & Final MBBS (including all pre clinical, Para clinical & Clinical subjects).
(v) Internship completion certificate.
(vi) Registration Certificate issued by MCI/State Medical Council.
(vii) School Leaving Certificate/Class X Mark sheet/Class X Admit card as Proof of age.
(viii) ST/SC/PWD/WESM/EWS Certificate (which ever and wherever appl
(ix) PRTC.(Permanent Resident of Tripura Certificate).
(x) Photo.
(xi) Signature of the Candidate.
(xii) Signature of the Parent/Guardian.
(xiii) Mobile phone number of the candidate.
(xiv) E-mail ID of the Candidate.
Candidates without uploading the above documents/information shall not be considered for the Counselling and/or shall not be considered for any weight - age in the marks (for in-service candidates).
(xv) For in-service candidates (in addition to above documents).
(a) No objection certificate from appointing authority for NEET PG 2021 exam.
(b) Service Certificate stating service in rural/difficult/Remote areas with exact duration.
(c) Sponsorship Certificate - wherever applicable (if got sponsored for any seat inside /outside the State Counselling).
(d) TPSC confirmation certificate(wherever applicable)
There is no other methodology for application submission other than Online registration with registration fees through prescribed portal in respect to Tripura State NEET PG 2021 online counselling in Round 1 and Round 2 for admission to MD, MS & Post MBBS Diploma Courses. Security deposit for Round 2 may be through prescribed portal or physically by Demand Draft in favour of Director of Medical Education, Agartala, Tripura through any Nationalized Bank preferably SBI.
The candidate will have to fill his/her choices in the choice filling procedure, which he/she will have to lock within a schedule period (otherwise there will be auto locking of the filled choices of the candidate at the end of the choice filling procedure). In the event of Offline mode of counselling, a candidate will have the right to choose any one of the available seats as per seat matrix as per her/his rank/merit at that point of time and the same will be allotted to her/him. In online mode the allotment will be generated (as per preference of subject and Institution) as per merit and seat matrix -
The allotment of seats, once made will be final. Change of course/discipline/ Institution is not permitted thereafter. Request for the same shall not be entertained by the State Counselling Committee.
There shall be two rounds of Counselling: Round 1 and Round 2 which will be followed by MOP-UP Round which is an extension of Round 2. Subject to availability of vacant seats.
In the second round of Counselling, if any, Candidate who has been allotted a seat in the first round and had joined the allotted Institution will be permitted to opt to change course/discipline / Institution as per of her/his merit position (up gradation). On such up gradation allotment in the 2nd round, the allotment/admission made during first round of Counselling shall stand automatically cancelled with immediate effect and the candidate shall have no claim what so ever on the earlier allotment. In case he/she does not opt for up gradation in the 2nd round his/her original seat in the 1% round remain undisturbed. Admission taken against the seats allotted /up graded in the 2nd Round will be final. Candidates not getting any seat in the 1st round may go to 2nd round by submitting security deposit which is mandatory for all candidates who would be Participating in the 274 round they need not register again. Security deposit will be refunded to Candidates within 3 (three) months of completion of the Counselling except those candidates who rejects to get admitted in an allotted seat in Round 2 where the security deposit will stand forfeited.
Candidates having attended the 1* and 2>4 round of Counselling if do not get any seat in those two rounds, may appear in next round of Counselling as per availability of a seat. But once he/she gets a seat in the 2™4 round as per his/her choice filling and then if he/she intends to reject the seat he/she can only do it by forfeiting the security deposit and then only he/she will be eligible for mop up round or stray vacancy round (if any). Once admitted in the allotted seat in the Second Round, his/her Counselling for the year finishes at that point.
The still vacant seats even after MoP Up Round will be reverted back to respective Institutions for stray vacancy Round which will be conducted by the Institutions and selection will be done as per merit. Candidates must follow the schedule of the counselling as per event and date specified in the schedule. They will be schedule dates of surrendering seats allotted in Round 1 and Round 2 within which a candidate shall have to surrender if he/she does not like to retain the seat/retain the admission. A candidate will not be allowed to participate in the MOP-UP Round without surrendering any 1% Round admitted seat within maximum 02(two) working days of publication of Round 2 result. Such surrender should be physically by the candidate in the admitting Institution and the surrender acknowledgment certificate shall have to be submitted to the Directorate of Medical Education at Bidurkarta Chowmuhani physically.
Reservation of State Quota Seats:
Reservation for SC/ST candidates, of Tripura domicile shall be as per reservation policy of the State Government of Tripura. Reservation for PWD (with certificate of disability as per Annexure-2)/ EWS (with Income & Asset certificate by approved rang wey, as per Annexure-3), WESM (Certificate approved by Director of Sainik Welfare, Agartala, Tripura( will be as per BOG/ MCI Regulations/ Concerned State authority.
Admission:
The candidate selected through the Counselling shall collect Nominations from DME within scheduled date and shall report to the Principal of the allotted College for admission within the prescribed time period.
On Admission :
i) The selected candidate shall pay the necessary fees of the concerned college.
(ii) Selected candidate should submit all the necessary Certificates/documents of registration, mark sheet, internship completion, MBBS pass certificate, NEET score card etc as asked for by the academic section of the concerned college and the same will may not be returned to the candidate before completion of the course.
Selection Process :
Selection is purely on merit basis. It will be strictly on the marks obtained in the NEET (PG) and All India Ranking and with adding incentives marks for In-service candidates only irrespective of category as per guidelines. Selection after adding additional marks as incentive to the NEET PG 2021 score obtained will be applicable only for State Quota MD/MS seats of AGMC and TMC.
Seat Matrix of Tripura State PG (MD/MS) Counselling 2021:
Seat matrix of Tripura State NEET PG 2021 Counselling will be published in Annexure-IV
Schedule of Tripura State PG (MD/MS) Counselling 2021:
Schedule of Tripura State PG (MD/MS) Counselling 2021 will be stated shortly
All the schedules and guidelines are subjected to change as per latest Notification from NMC, Directives from Ministry of Health & Family Welfare, Govt. of India and Directives from Govt. of Tripura and any Directives/Verdict from the Court of Law.
The Counselling Committee of Tripura State NEET PG 2021 reserves the right to Withdraw / Cancel any Allotment / Selection /Nomination /Admission, if any, later found to have been granted or allowed inadvertently to any candidate who is not eligible to appear / participate in the counselling or not eligible to be allotted /selected/Nominated or not eligible to get admitted against a seat at any point of time.
To view the official notice click on the following link:
https://medicaldialogues.in/pdf_upload/educational-notification-of-neet-pg-2021-223-164678.pdf