BAMS, BUMS, BHMS Counselling in Karnataka: KEA Releases 2nd mop up round schedule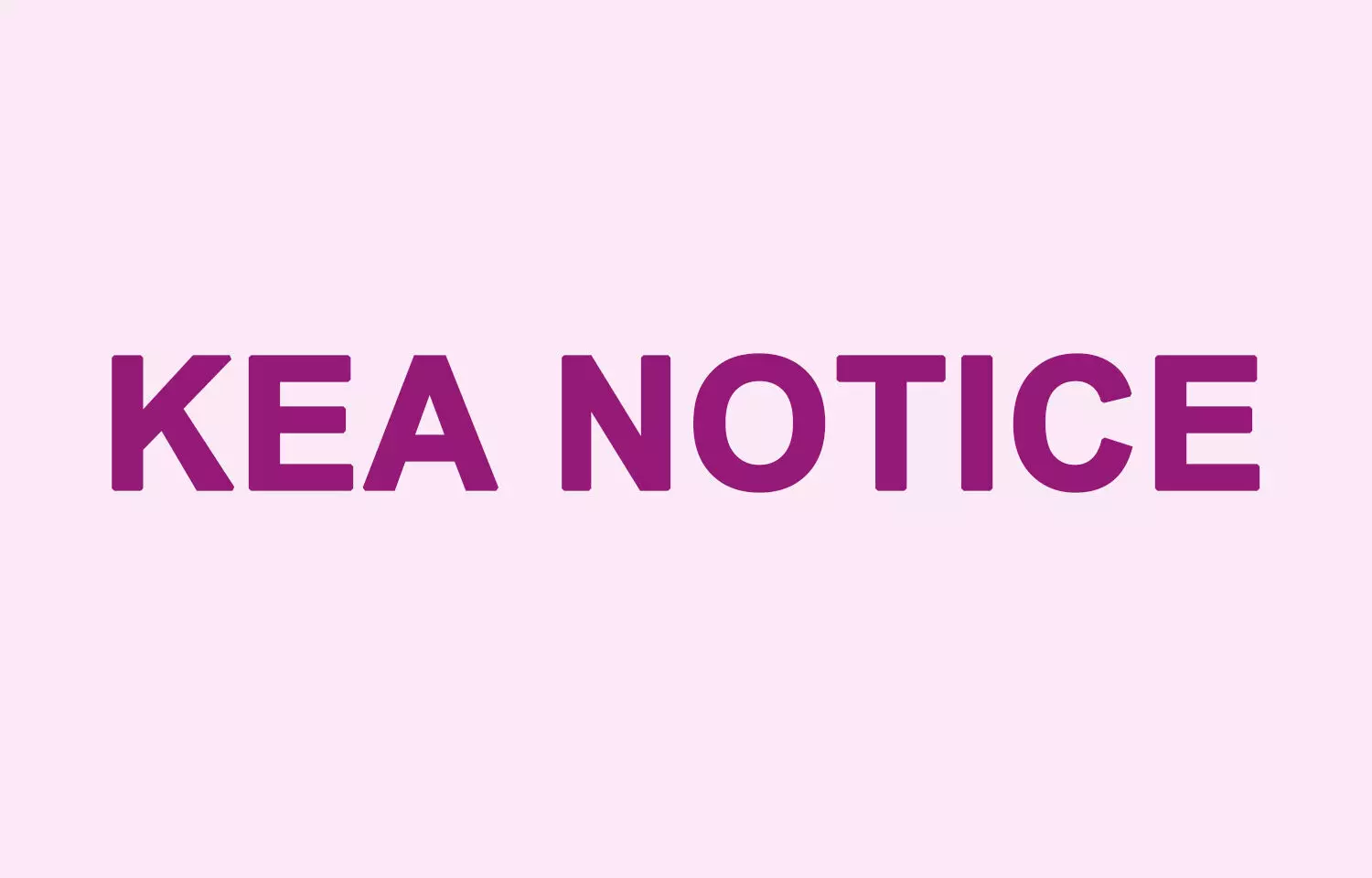 Bengaluru: Through a recent notice, the KEA has released the Second Mop-Up round schedule for Ayurveda, Unani and Homoeopathy UG Seat Allotment-2020-21.
UG-AYUSH - 2020 Second Mop-Up Round seat allotment to Ayurveda, Unani, Homeopathy, degree course seats will be conducted at Karnataka Examination Authority, 18th cross, Malleshwaram, Bangalore, as per the following schedule. Counseling will be stopped once the seats are exhausted. Therefore candidates/parents are informed to check the availability of seats on the KEA Website http://kea.kar.nic.in before participating in the Mop-Up Round.
Note: Candidates will be allowed to enter the premises only on producing.
(a) Verification Slip (b) Demand Drafts (c) All original Documents with one set of photo copies.
Timetable
Courses

Date

Timings

Category wise

BAMS,
BUMS,
BHMS

29-03-2021

From 9.00 am
(Reporting time 8.30am

All Categories (SCGH, SCRH, SCKH, STGH, STRH,STKH, 1GH, 1RH, 1KH, 2AGH, 2ARH, 2AKH, 2BGH, 2BRH, 2BKH, 3AGH, 3ARH, 3AKH, 3BGH, 3BRH, 3BKH, GMH, GMRH, GMKH)

From 10.00 am
(Reporting time 9.30am

All Categories (SCG, SCR, SCK, STG, STR, STK, 1G, 1R, 1K, 2AG, 2AR, 2AK, 2BG, 2BR, 2BK, 3AG, 3AR, 3AK, 3BG, 3BR, 3BK, GM, GMR, GMK)

From 11.00 pm
(Reporting time 10.30am

All Categories (SCG, STG, 1G, 2AG, 2BG, 3AG & 3BG) & all special quota categories.

From 2.00 pm
(Reporting time 1.30pm)

General Merit (GM), All categories and All India quota.

(GM, SC, ST, CAT-1, 2A, 2B, 3A, 3B and GMP)
To view the official notice, click on the following link:
http://164.100.133.71/keawebentry456/ayush2020/ugayush_secmopupenglish.pdf