CENTAC Issues Guidelines For BDS, BAMS Mop-Up Counselling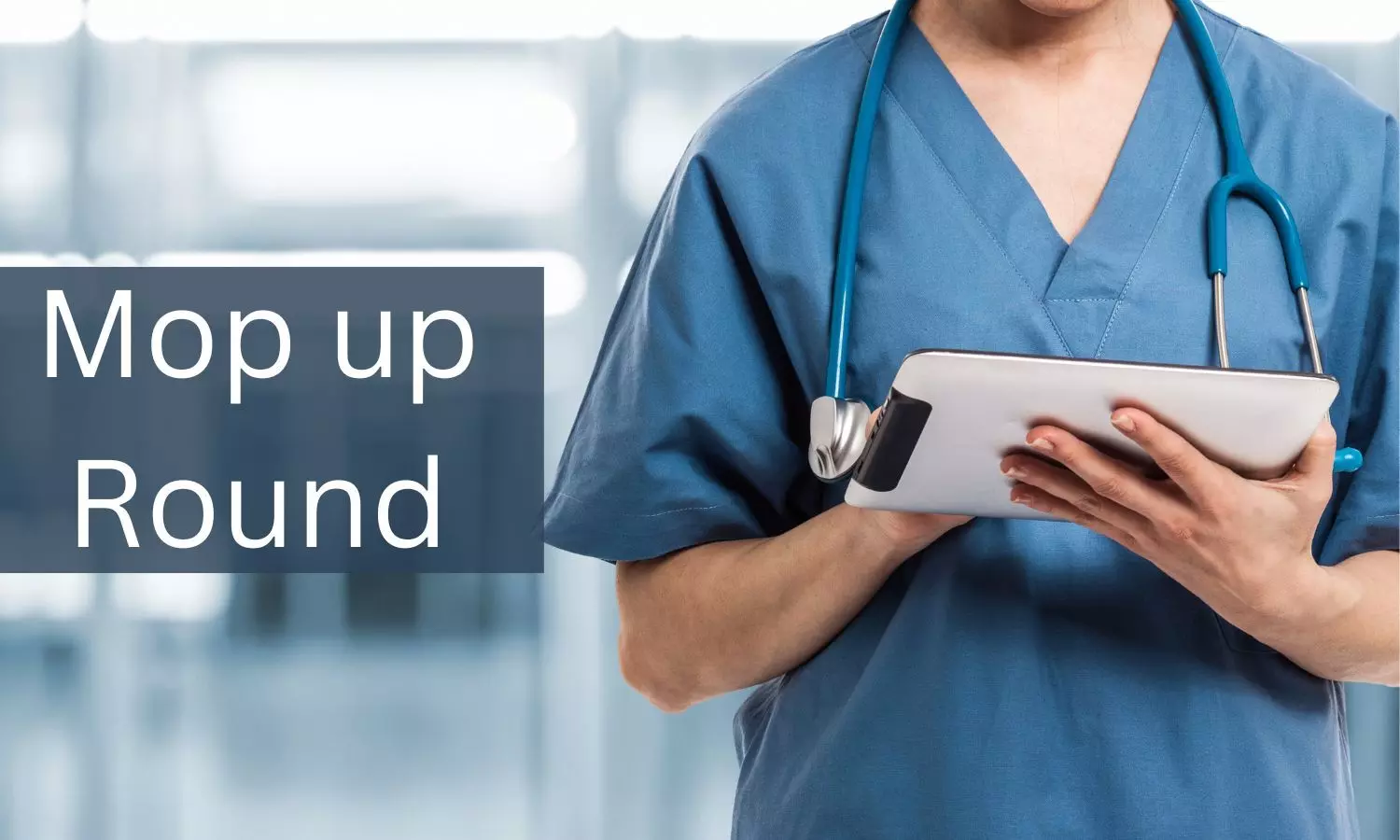 Puducherry: Centralized Admission Committee (CENTAC) has issued guidelines for NEET UG BDS, BAMS, BVs (NATIONAL SS & NRI) mop-up counselling to be conducted on 16th December 2022.Detailed schedule - Counselling Time Type of seats Category of Candidates allowed 9.45 am NRI NRI / NRISP / OCI / PIO ...
Puducherry: Centralized Admission Committee (CENTAC) has issued guidelines for NEET UG BDS, BAMS, BVs (NATIONAL SS & NRI) mop-up counselling to be conducted on 16th December 2022.
Detailed schedule -
| | | |
| --- | --- | --- |
| Counselling Time | Type of seats | Category of Candidates allowed |
| 9.45 am | NRI | NRI / NRISP / OCI / PIO |
| 10.30 am onwards | Both GQ & MQ | All eligible candidates published as per mop up registration list |
As per the notice, the mop-up counselling will be done in hybrid mode, i.e., simultaneously in Online and Offline (Physical) modes. Candidates can submit their willingness and choose either Offline or Online mode. Candidates willing to participate in offline (Physical) mode can report to the office of CENTAC, Puducherry Technological University (PTU/PEC) campus, as per the schedule.

Candidates who only deposit the mop-up counselling fee (Non-Refundable) in advance can participate. The list of eligible candidates for Mop up based on payment will be published on 15th December 2022 on the CENTAC website. For this purpose, candidates shall transfer the fee in advance through NET Banking/ NEFT / RTGS / CREDIT CARDS/DEBIT CARDS to CENTAC Bank account using the Payment option in the dashboard login on or before 15th December 2022 11.00 am Payment done after the due date will not be entertained under any circumstances.
And those joined in BDS / BAMS / BVSc&AH (National SS) through CENTAC will be allowed to participate in the mop-up round.
As per NMC guidelines Sliding will not be allowed for candidates who joined under UG NEET counselling up to the mop-up round through AIQ counselling.
Fees to be paid for participating in mop-up -
QUOTA

COUNSELLING FEE

(Non-Refundable)

GOVERNMENT & MANAGEMENT (BDS-BAMS)

Rs. 1000

NRI (BDS-BAMS)

Rs. 5000

MANAGEMENT

B.V.Sc - National

Rs.1000 + Rs.100000

NRI (B.V.Sc - National)

Rs. 5000+ Rs.100000
The candidates note the following things –
1. If the seat is allotted and the candidate joins the course, the amount of Rs.100000 will be adjusted in the fee amount to be paid to the College; otherwise, the amount will be forfeited.
2. If the seat is not allotted, Rs.100000 will be refunded.
3. Mop-up counselling fee of Rs. 1000 is compulsory for all candidates willing to participate in mop-up counselling. However, candidates who have paid Rs. 1000 for MBBS mop-up counselling need not pay again.
4. Puducherry SC/ST candidates should pay Mop up Counselling fee of Rs. 1000 only.
CENTAC has further updated that a link for mop-up counselling will be sent to the registered E-mail ID of the candidates who have deposited counselling fee money as per the mop-up the eligible list that will be published on the CENTAC website. In case of difficulty if any difficulty in participating through web conferencing due to connectivity issues, the candidates will be allowed to call on the phone numbers published on the website before starting the counselling and choosing the seats.
Candidates will be called in the order of merit. Please see the vacancy position, evaluate your choices, and decide on counselling participation. Candidates who opt for Online participation should join before their scheduled time and wait for their turn. In case of network connectivity issues, the candidates must call and confirm their participation half an hour before their scheduled time.
Documents to be shown at the time of counselling -
1. Result/Rank letter issued by NBE/NTA
2. Documents for reservation claimed
3. Proof of fee paid (RTGS/NEFT reference)
Reservation –

1. Mop-up counselling will be done in sessions. In the first session, counselling for NRI will be conducted. After that, the vacant NRI seats will be converted into Management quota seats.
2. In the subsequent session, government and Management quotas will be operated simultaneously. However, Government quota seats will be operated as per the Reservation of the Government of Puducherry.
Candidates are advised to verify the list of joined candidates. If the name of a candidate who has joined in 2nd round and paid the fee, but their name is not found in the admitted list, then the candidates are advised to send details on or before 11:00 am on 15.12.2022 to centacprof@gmail.com and also submit through Grievances in dashboard login.
Joining date –
Candidates should join on or before 17th December 2022, 5.00 pm. The Colleges will be asked to set up admission counters in CENTAC OFFICE to facilitate the admission of the allotted candidates. They can join physically or online.
After mop-up counselling, CENTAC will be sponsoring the list of interested candidates to the colleges against the incidental vacancies that arise after mop-up counselling in the ratio of 1:10, i.e., if 5 Vacancies are there. The list of 50 candidates in order of merit will be sponsored.
Candidates who are already registered with CENTAC will be required to pay Rs. 10000 towards the Stray vacancy counselling fee and enter their choice to participate in the 1:10 list to be sponsored to the colleges after the mop-up round for incidental vacancies, if any. Candidates who have already joined will be excluded from the 1:10 list. Please note that the names of the Candidates who have not paid the Stray Vacancy counselling fee and expressed willingness will not be sponsored.
Once the names are added to the 1:10 list, and the College offers the seat as per merit, the student should not refuse. In case of refusal, the Stray vacancy counselling fee of Rs.10000 will be forfeited.
Seat matrix -