CENTAC notifies on Round 2 MBBS, BDS counselling, Details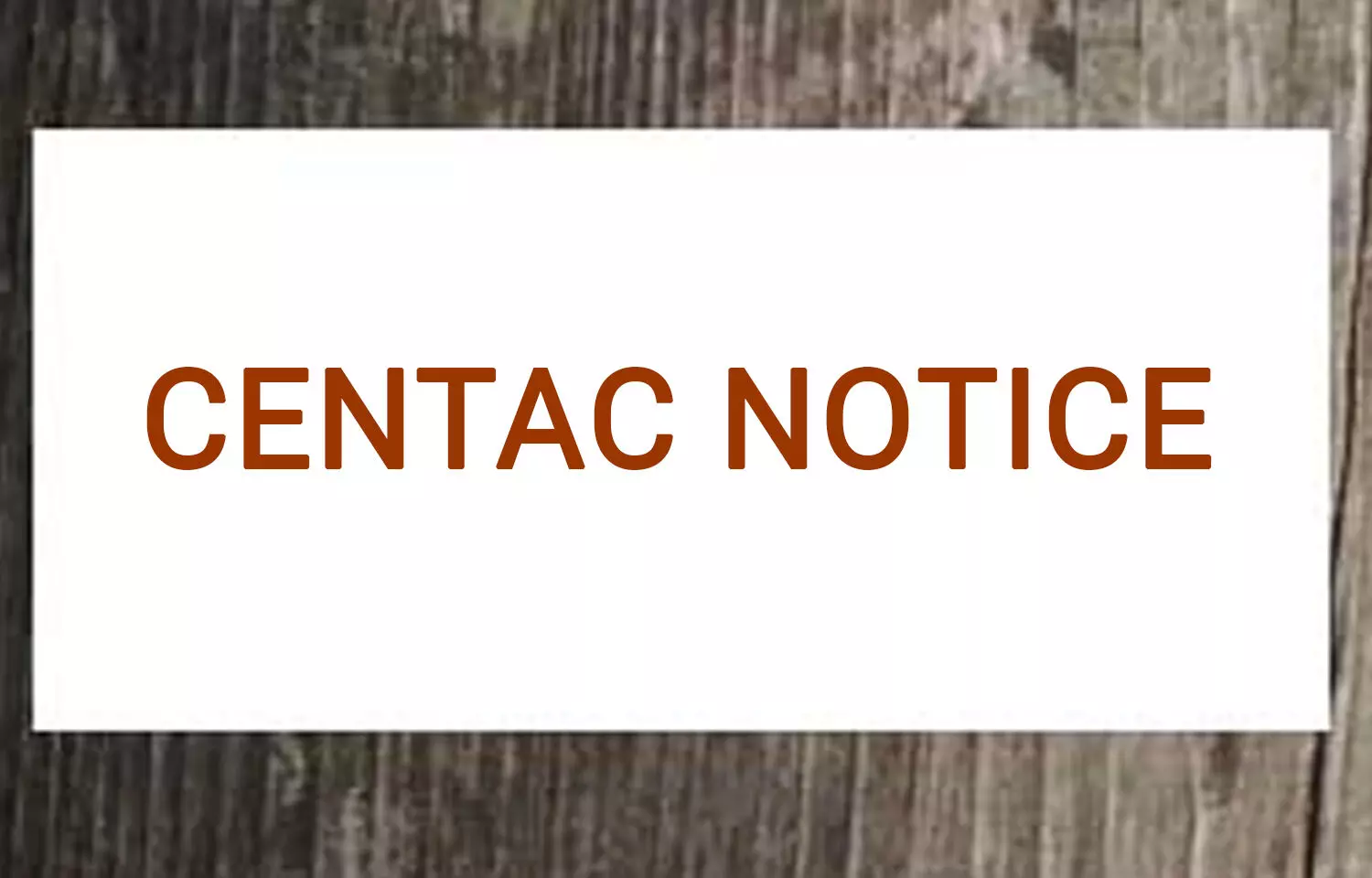 Puducherry: Through a recent notice, the CENTAC has informed about the procedure for Round 2 NEET Counselling with respect to MBBS and BDS admissions 2020.
The 2nd round vacancy position for MBBS/BDS Degree courses will be published soon. Candidates can participate in the 2nd round without any limitation regarding first round allotment, if any.
For participating in the 2nd round (MBBS & BDS) the students are required to pay the registration fee as per MCI notification as below:
Sl.no.

Quota

Category

Amount

1.

Government

GE

Rs.10000/-

O BC/M BC/SC/ST/EWS/E BC/BC M/BT

Rs.5000/-

2.

Management

GE

Rs.100000/-

OBC/MBC/SC/ST

Rs.50000/.

3.

NRI

Rs.200000/-
Only candidates who pay the above fee to CENTAC will be considered for 2nd round. This amount will be forfeited, if the candidate who is allotted a seat in the 2nd round fails to join.
Candidates who have already joined in the 1st round can also opt for upgradation and since they have paid fee, no separate registration fee is required for these candidates. Puducherry Candidates who opt for both Government and Management Quota seats can pay the registration fee for Management Quota alone ie, Rs.100000/- or Rs.50000/- as the case may be.
Using Dashboard, generate your payment challan and proceed for payment. SMS will be sent requesting for submission of Course Preferences. Upon receipt of SMS, candidates can submit their Course Preferences. However, for candidates who have already joined in the First Round, SMS will not be sent. The last date for payment and submission of Course Preferences is 26.12.2020. 11 a.m.
To view the official notice, click on the following link:
https://medicaldialogues.in/pdf_upload/pdf_upload-144662.pdf