NEET Fear: 4 aspirants commit suicide day before exam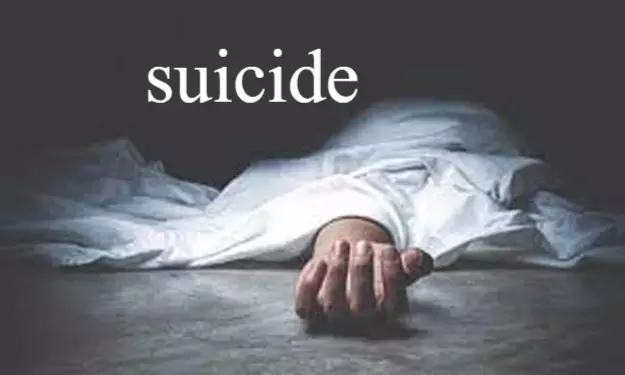 Delhi: In a series of unfortunate events, the anxiety over clearing NEET 2020 has claimed the lives of four aspirants. Three were reportedly from Tamil Nadu, one from Odisha.

As per various media reports, three NEET aspirants in Tamil Nadu allegedly committed suicide on Saturday (September 12), a day before they were to appear for the MBBS entrance exam.
According to officials, a 19-year-old woman hanged herself in Madurai. Later in the evening, PTI reported, that two male aspirants, aged between 19 and 21, allegedly died by suicide in Dharmapuri and Namakkal districts.
According to a police officer handling the Madurai case, it was the aspirant's second attempt at the exam and she had been trying to attend coaching classes.
She had hanged herself at her residence on Saturday. As to the reason for her suicide, the aspirant stated in her suicide note that she had prepared well for the exam but was scared of the result. She requested not to blame anyone and conveyed her apologies to her parents for her decision, reports IANS.
In a purported suicide note left behind by her said she was 'apprehensive' about NEET and she requested not to blame anyone and conveyed her apologies to her parents for her decision, police informed ANI. She has left the note saying, "...I really studied well but I'm afraid if I can't get seat I'll disappoint everyone. I'm sorry..."
"In 2019, she finished her class 12 and for the past one year she was preparing for NEET exam in Velammal Institution. Last year she failed in NEET exam. This year she got 500 plus mark in pre test, but she feared that she may not clear the exam. Usually she study in her room as we sleep in separate room. On the day she locked us outside and written a letter and taken a video and commit suicide. In letter also she has written am sorry, am tried," the father of the aspirant told reporters.
Also Read:NEET anxiety: Another MBBS aspirant commits suicide

Meanwhile, two more students from Dharmapuri and Namakkal in Tamil Nadu committed suicide.

In the Dharmapuri case, a 20-year-old NEET aspirant ended his life by hanging. The suicide came to light around 6 pm when his parents returned home from Poosaripatty in Salem district. They found the main door closed from inside. They peeped through the window gaps and found their son hanging from the ceiling.
They alerted the Dharmapuri town police. The police rushed to the spot and retrieved the body.
As per the Preliminary inquiries, the aspirant was appearing for NEET for the second time as he did not get through it in the previous attempt in 2019.
When contacted by TOI, Dharmapuri police superintendent of police Pravesh Kumar informed, "The reason for Aadithya's extreme decision will be ascertained only after an inquiry."
In another case, 21-year-old aspirant of Tiruchengode in Namakkal also died by hanging himself. He had appeared for NEET twice before, reports TNIE
So far, three such tragic incidents had earlier been reported from the state.
Read Also: NEET Anxiety: Another MBBS Aspirant Commits Suicide
Meanwhile, from Odisha, an 18-year-old medical aspirant died by suicide in Odisha''s Mayurbhanj district, apparently, because she was anxious about the result of the National Entrance cum Eligibility Test (NEET) held on Sunday, police informed PTI.
She was found hanging in her residence here on Saturday night by her parents. When taken to a hospital, she was declared dead by doctors, Inspector In-Charge of Baripada Town police station, B Senapati, said.
A purported suicide note recovered from the house stated that the girl said that as she was under mental stress and not sure about clearing the NEET. She was taking coaching for the examination at Kota in Rajasthan. She returned home in May after the COVID-19 crisis set in, the police officer added.
Nearly 90 per cent candidates appeared in the medical entrance exam NEET held at over 3,800 centres across the country on Sunday amid strict precautions in view of the Covid-19 pandemic.

Students were allotted different slots for staggered movement to ensure social distancing. As many as 15.97 lakh candidates had registered for NEET, which was earlier postponed twice in view of the pandemic.
Based on random sampling, the National Testing Agency (NTA) said that the attendance for the exam was between 85-90 per cent. However, the official attendance figures were not available yet. The attendance in 2019 was 92.9 per cent.
The candidates who missed the exams after testing positive for Covid-19 will get another opportunity to sit for the test, the date for which will be announced later.
The test was offered in 11 languages - English, Hindi, Assamese, Bengali, Gujarati, Kannada, Marathi, Odia, Tamil, Telugu and Urdu this year. Based on the initial report, more than 77 per cent aspirants took the test in English, around 12 per cent in Hindi and 11 per cent in other languages.
Source : with inputs